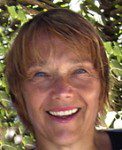 Bonnie:
This hot cinnamon-spiked tea is an oldie but goodie blend of tea flavored with three types of cinnamon, plus orange peel and sweet cloves. Harney now offers new varieties of Hot Cinnamon Spice Tea that include a green, herbal and decaf versions. All are delicious.
I fell in love with the Harney Hot Spice Cinnamon Tea the first time I brewed it many a decade ago. I also fell for the members ...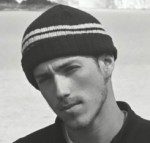 Harney & Sons has been in the tea business going on 30 years! That's a lot of tea expertise, especially when their only product is tea. John Harney, the company's founder, worked in the tea business for 13 years before starting his company, making for almost a half century of tea know-how... that's possibly 15,000 cups of tea he consumed himself. Let's just say the man knows his teas.
Harney & Sons is inspired by the British Legacy teas, and while the world ...

Eric:
I'm loving that tea now has become a mainstream affair in this country — not to say that it hadn't been consumed prior, but for a while it seemed that we depended on coffee to get our fix of a hot beverage and caffeine. (Thank you Starbucks.) Some people might not realize it, but tea primarily contains more caffeine than your average cup of coffee; and the effect also lasts longer; as an experiment, try it next time ...