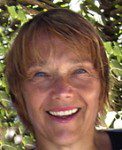 Bonnie:
This hot cinnamon-spiked tea is an oldie but goodie blend of tea flavored with three types of cinnamon, plus orange peel and sweet cloves. Harney now offers new varieties of Hot Cinnamon Spice Tea that include a green, herbal and decaf versions. All are delicious.
I fell in love with the Harney Hot Spice Cinnamon Tea the first time I brewed it many a decade ago. I also fell for the members ...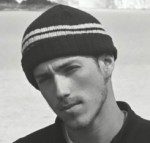 Harney & Sons has been in the tea business going on 30 years! That's a lot of tea expertise, especially when their only product is tea. John Harney, the company's founder, worked in the tea business for 13 years before starting his company, making for almost a half century of tea know-how... that's possibly 15,000 cups of tea he consumed himself. Let's just say the man knows his teas.
Harney & Sons is inspired by the British Legacy teas, and while the world ...

Eric:
I'm loving that tea now has become a mainstream affair in this country — not to say that it hadn't been consumed prior, but for a while it seemed that we depended on coffee to get our fix of a hot beverage and caffeine. (Thank you Starbucks.) Some people might not realize it, but tea primarily contains more caffeine than your average cup of coffee; and the effect also lasts longer; as an experiment, try it next time ...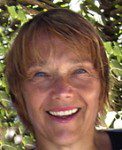 Bonnie:
Each year the folks from Kerrygold invite food editors to an event to sample its Irish dairy products such as butter, cheese and cream. At this year's event I sampled the new Cashel Blue, an authentic artisanal farmhouse cheese.
I asked for samples...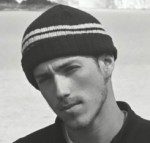 >Kerrygold's Cashel Blue cheese (actually produced by J&L Grubb Ltd.) is made by Jane and Louis Grubb on their farm in County Tipperary, Ireland. And, like any good cheese maker, they've been making it the exact same way, in this case, since 1984.
Cashel Blue is actually the first farmhouse blue cheese to be ...

Eric:
Kerrygold's Cashel Blue is one-of-a-kind (although mass produced) and would be one of my choices as an accompaniment to my "last meal". By no means am I a blue cheese advocate -- most of the time, blue cheese taste just like it smells, pungent with an almost mildewy ...
Use our Facebook "Like" button to let your friends know which of our posts you enjoy.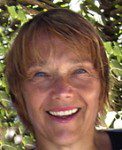 Bonnie:
All year, BOTB has been scouting for products to share with you during the holiday season. Today's FeaturedBite is just that — another goodie to serve at one of your upcoming gatherings or to bring as a hostess gift. This Trois Petits Cochons Mousse Truffee is a delectable combo of chicken liver, pork, truffles, sherry and Pineau — a French aperitif. And for anyone who likes liver pâtés, it's addicting.
I like to unmold the tub version onto a platter for easy slicing and attractive presentation surrounded by...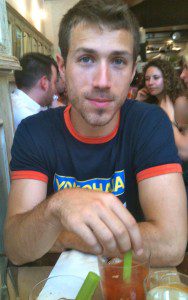 Bryan:
Les Trois Petits Cochons began humbly in 1975, a small charcuterie in New York's Greenwich Village taking its name from the three young French owners who are the self-titled "Three Little Pigs." The shop was a quick culinary success, counting James Beard amongst their friends and customers. So successful in fact, that Les Trois Petits Cochons closed the store to open a larger kitchen in order to turn out what was to some in New York City simply the best pâté around.
Les Trois went on to supply....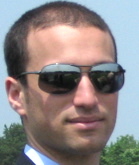 Eric:
I never thought I'd see a day when pâtés became nearly, dare I say, mainstream. The term liver doesn't usually jump off the plate and make your taste buds dance with delight; in fact, I imagine most people cringe at the idea of eating anything more ...
Follow Bonnie on Twitter: BonnieBOTB
Use our Facebook "Like" button to let your friends know which of our posts you enjoy.
Bonnie: Watch out Girl Scouts! These chocolate mint cookies that are just being introduced this month could hurt the sale of your Thin Mints. These — like those — contains a wafer enrobed in chocolate. And so sorry Girl Scouts, I prefer the flavor of the Moravian Cookies enrobed in an artisan blend of chocolate to yours. (Nutritionally ounce for ounce, they...
Bryan: We're talking about the Salem Baking Co. today. Salem Baking produces a variety of desserts and baked goods, but they are known for their Moravian cookies. "Okay, great. What are those?" I asked myself. A brief, but thorough investigation (God, the Internet is amazing, isn't it?) into the matter led me to find a wonderful food story, so, I felt I must share a (brief) synopsis of ...
Eric: My cookie of choice has always been the Pepperidge Farm Brussels. It has the perfect ratio of crunch to chocolate, and the flavor of the cookie dough has subtle sweetness that dances over the palette (as you can tell, I enjoy my cookies). When I took the first bite of the chocolate-enrobed Mint Moravian cookie, in my mind, it was as if...
Follow Bonnie on Twitter: BonnieBOTB
Bonnie: To me, no meal is complete without bread. Because I travel lots — and there's no good bakery near my home — I always keep bread in the freezer to warm and serve when needed, buying it when I frequent one of my local farmers' markets.
When we ....
Bryan: I've always got to have bread on hand, but oh the headache in keeping it fresh. The problem is, any bread that actually lasts on the counter is not real bread at all. Hence, my freezer is full of time-tested, freezer-stable breads ready to join in on any meal.
My personal freezer aisle started...
Eric: I usually eat bread with most of my meals — in fact, I've been laughed at by most of my European friends because I will always make a sandwich out of whatever I'm eating, even, on occasion, with mashed potatoes. From my understanding, most people view bread ...
Follow Bonnie on Twitter: BonnieBOTB
Bonnie: Annie Chun's recently introduced frozen mini wontons are something that I can rave about. I'm as surprised as you that I'm recommending a convenience food. But one look at the ingredient list of these small, round dumplings with a savory pork and ginger filling assured me that these contain the same ingredients I'd use if I were making them myself: wonton wrappers filled with...
Bryan: If you haven't heard of them before, Annie Chun's is a San Rafael, Calif.-based company that offers a wide selection of shelf-stable pan-Asian foods. I've tried a number of its products before and have always been wowed by the strong flavors. It's a great thing, as I've come to rarely expect...
Eric: I love Asian food – or more specifically, I love American-Asian food (as well as European-Asian food). I enjoy eating Asian-inspired cuisine so much that I have my very own pair of chopsticks, and an endless supply of Asian cooking sauces and a wok that's probably been around since...
You can now follow Bonnie on Twitter: BonnieBOTB
Bonnie: My love for beans grew when I penned a cookbook by that name with my friend and co-author Joanne Lamb Hayes. We created recipes using beans in every possible way — including white bean ice milk! And during that time, I had bean-tasting parties to sample the foods that I was testing. I needed testers as oddly at that time — in the early '90s — neither Bryan nor Eric ate beans.
Blackeyed peas are a medium, kidney-shaped, off-white bean with a purplish-black color in its keel. They have...
Bryan: I often do a bit of background research on the food products we review on Bite of the Best. I am a foodie at heart, intrigued by the nutritional value of different foods, their cultural significance, history, etc. I just find that a better understanding of a food at its core gives me a greater appreciation for the unique variations and presentations I get to sample… whether it's foie gras, Kobe beef, a beet, or...
Eric: It's ironic, but the diet of a hospitality worker (i.e. restaurant employee, hotel clerk, banquet server, etc) is not comparable to those of the people they are "serving." The combination of long hours and short breaks leaves little time for a healthy diet; sandwiches, coffee and the occasional piece of fruit seem to be the standard staples, as well as the cause of any malnutrition.
I like to...
You can now follow Bonnie on Twitter: BonnieBOTB
Bonnie: My holiday gift from Robin Miller — of Food Network's Quick Fix Meals and my client when I don my talent agent hat — was a box overflowing with a plethora of her favorite local Phoenix-area foods.There were lots of goodies including spicy nuts, hot sauces, honey, olive oil, Parmesan crackers, jellies, mustard, tomatillo salsa and small bags of GoodyTwos Nutty-Twist, Traditional and Double-Crossed fresh toffee.
The toffee was the easiest to sample, so I reached into....
Bryan: GoodyTwos Toffee Company. "Who?" I asked. "They're a mother/daughter team based out of Arizona," Bonnie said. "It's very small-batch stuff. They're a specialty producer, and I think we should try them out. Just let me know what you think."
I definitely let her know what I thought — and quickly. I got the toffees in the mail and was in my email only minutes later. "These are...
Eric: My brother already has boasted about these delicious (and I repeat, delicious) pieces of toffee, and I would be doing the same if it were not redundant.
I've never been a fan of toffee — it usually sticks to my teeth or has this chewy quality that leaves me unsatisfied — but GoodyTwos Toffee was almost like a new ...
You can now follow Bonnie on Twitter: BonnieBOTB
For the month of February, Stacey — the daughter in the mother-daughter duo behind GoodyTwos — is offering Bite of the Best visitors a 15% discount on all orders. Shipping, BTW, is $10.95 for up to 2 pounds to anywhere in the US.
Bonnie: "What are those?" asked a guest in my home when I put out a bowl of Mary's Gone Crackers to accompany my cheese and hummus nibble platter. Obviously from her tone, she thought the thin, seeded crackers looked odd.
It took but one bite to turn her into the fan that I am.
Mary's are thin, crisp and nutty...
Bryan: Mary Waldner originally started going crackers in 1994, when she made the unfortunate discovery that both she and her son had a gluten allergy. Gluten allergies are actually more common than you might think, with a whole host of foods causing problems for sufferers. The dietary difficulties are caused by a...
Eric: Mary's crackers are not just crackers, they're an experience. Sure, they cater to those with celiac disease with a wheat-free, gluten-free, organic mixture, but as a "mere" cracker, they're a powerhouse of rich, nutty flavor. The crunchiness is unsurpassed, and the...
You can now follow Bonnie on Twitter: BonnieBOTB
Bonnie: I like everything about this new Just BARE Chicken from Gold'n Plump Poultry, a family-owned company.
Its chickens are raised humanely, vegetable-fed, contain no antibiotics or hormones and come in easy-open, clear, recyclable plastic trays, allowing you to see what you're purchasing; the whole chicken is in see-through plastic.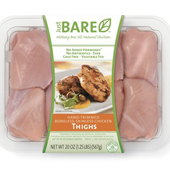 The company is also transparent about its chicken sourcing. Next to the manufacturer's freshness-date code on each package, there is also
Bryan: Just BARE Chicken. Could there be a more simple or straightforward product name? It's a pure concept; Just BARE chicken is simply chicken. That might seem overly simplistic, but in a world where even our bottled waters have additives, that's unique!
Just BARE Chicken has no added hormones or antibiotics. All of the chickens raised for Just BARE Chicken come from family-run farms, with each package of chicken coming with a three-
Eric: What a concept – take one chicken, add fresh drinking water, all-you-can-eat natural locally sourced feed and a loving farmer. Sound surreal? What's amazing is that this concept doesn't only exist – but it goes the distance in incorporating a sustainable mentality, from 100% recycled packaging to the use of bakery and brewery "leftovers" as part of...
You can now follow Bonnie on Twitter: BonnieBOTB
Bonnie: What a difference a few grindings make!
Seriously. Freshly ground pepper provides so much more of an intense, bold flavor punch to food than does the preground regular. Same with freshly ground sea salt. To me, it's like the fresh-taste contrast between freshly squeezed vs. pasteurized...
Bryan: Properly seasoning your food is an art. You will notice that many recipes call for you to "salt and pepper to taste." What does that mean, I always thought? To taste? To taste what? Well the answer is, to taste good. Bringing ingredients together to create a dish is great, but if you forget to salt, or even worse, over...
Eric: How do you explain the obvious? It's always been a trial for me to do so, having always being under the impression that what is of value and wisdom to one man can seem nonsense to another. McCormick salt and pepper grinders are the obvious, and I implore you to heed our advice in...
You can now follow Bonnie on Twitter: BonnieBOTB
Bonnie: I admit when I'm wrong.
This past turkey day, while sitting around the holiday table, we discussed some of the products we've tried and whether we felt them worthy of being a FeaturedBite. Yes. Yes, we're always discussing food!Earlier this year, I had decided to write only a TidBite about The Cheese Ambassador and not a bite because I felt their offerings were pricey.
"The cheeses are fabulous," said Bryan. "The Cave-Aged Blue was the big hit at a recent dinner party…."
"We've recommended pricey items before," added Eric....
Bryan: It's a hard job always being right ;-)
I've been pushing for The Cheese Ambassador as a featured bite for a while now. In actuality, it wasn't really that hard of a sell, as all of us really enjoyed the concept and the cheese itself; it's just that there are so many products vying for our (and your) attention that sometimes a small knock against something will cause it to...
Eric: One of the hardest choices I have to make when food shopping is the type of cheese to buy. It may sound silly, or even ridiculous, but the right cheese (flavor, not slice or shred) will make the difference between a good meal and a great one.
I've written about cheese in the past, and how my love affair with it began at my aunt's house in Brussels, with the usual...
You can now follow Bonnie on Twitter: BonnieBOTB
Bonnie: GoGo squeeZ is a new single-serve applesauce modeled on Yoplait's pioneering Go-GURT squeezable yogurt in a tube. Go-GURT contains artificially Day-Glo colored, artificially flavored yogurt that's sweetened with both sugar and high fructose corn syrup in a flimsy tube. (Read: Can be messy.)
GoGo is 100 percent fruit, sweetened with apple-juice concentrate, in a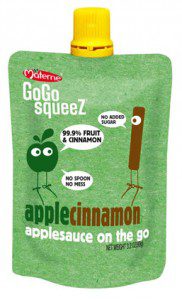 sturdy ...
Bryan: Europeans dunk their French fries in mayonnaise; Americans use ketchup. It might seem like a small thing, but I've always found this divergence in toppings for one of the Western World's most-often consumed side dishes was indicative of the differences between European food culture and US food culture. It's not that one way is better than the other — actually, mixing the two together to form ....
Eric: My love affair with applesauce was rekindled during my first month overseas after I finished an order of rotisserie chicken. Odd as it seemed to me, the chicken was not only accompanied by traditional French fries (pommes frites), but also contained a side of applesauce (or applemoes, as the Dutch refer to it). The applesauce added a sweet, ...
You can now follow Bonnie on Twitter: BonnieBOTB
Bonnie: My mailbox overflows with chocolate samples. Yes, yes it's a hard job but someone has to do it! So when I received my samples of the Barefoot Contessa's dark chocolates, they sat on my desk with no urgency for me to taste test.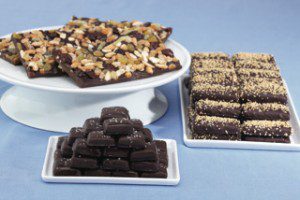 But then one evening...
Bryan: Though I'm still a fan of the channel, I'm definitely not the same Food Network junkie that I used to be. There was a time when the foodie programming lineup was one of the few go-to's for my TV watching... A little Mario Batali, a bit of Bobby Flay, a smidge of Alton Brown, a dash of Robin...
Eric: Chocolate, like most supermarket products, is produced and packaged in myriad ways so that choosing the richest, creamiest, most sweet-tooth satisfying option tends to turn into a crusade down the confectionery aisle.
Now I'm sure that for the majority of us, the traditional notion of "decadent ...
You can now follow Bonnie on Twitter: BonnieBOTB
Bonnie: Think of Surry Farms Surryano sliced dry-cured hams as the American versions of the European prosciutto and serrano ones — produced from Six-Spotted Berkshire hogs that are pasture-raised and free of antibiotics or added hormones. That, and the fact that Surryano ham has a rich...
Bryan: Surry Farms Surryano ham, a sublimely clever play on words for "Surry" and "serrano," is a culinary European classic. Surry Farms introduced Surryano ham a few years back. The product is a domestically produced version of Spain's jamón serrano, literally "mountain ham." Serrano refers to...
Eric: In 2002, I visited the Vatican. Words cannot describe the beauty of the architecture and the insignificant feeling that comes over you when you walk into the main hall. I vividly remember a statement my brother made upon first entering the main hall. He had eloquently (in his standard...
You can now follow Bonnie on Twitter: BonnieBOTB
Bonnie: Lots of people claim to find blue cheeses strong and overpowering. If you're one of those, I suggest you try this creamy, mild buttermilk blue from Wisconsin's Roth Käse, as I think you'll like it.
Buttermilk blue is not only for those who enjoy veined cheese, but for those who haven't yet developed a palate for them. Seriously, this raw milk cheese is ...
Bryan: A few weeks back, I had the chance to invite some friends over for a small dinner party. Co-authoring a food blog does have its perks, and the occasional foodie press package does make its way to my door from time to time. Hey, we really do try these products to let you know if...
Eric: In the world of cheese, blue cheese is like the antisocial kid in elementary school who sits in the corner; it has a pungent smell and a defining unique taste, is covered in mold and is disliked by a select people. With these characteristics, I'm sure you're beginning to wonder why such a cheese...
You can now follow Bonnie on Twitter: BonnieBOTB
Bonnie: In general, the only time I add bottled dressings to my fresh salad is when I need to test them for Supermarket Sampler, my syndicated column where I review what's new on the grocer's shelf.
I prefer whisking together freshly squeezed lemon juice, a soupçon of a light vinegar, some Dijon mustard and some extra virgin olive oil. Sometimes I blend in fresh...
Bryan: The beautiful thing about a salad is that it can be whatever you want it to be. I was with a friend at a sports bar recently; though I wasn't eating, most at the table ordered cheeseburgers (what else?) except my friend, who ordered a garden salad. He was being teased for his choice until he ....
Eric: I love a tasty salad dressing and, like my mother, prefer to create my dressing from scratch (the olive didn't fall far from the tree). I have a pretty straight-forward philosophy on salad: if you're going to go the distance and define it as I do — consisting of leafy greens and vegetables — then make sure to keep it...
You can now follow Bonnie on Twitter: BonnieBOTB