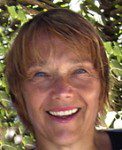 Bonnie:
We do love our cheese, especially fresh chèvre. Today's feature is about Coach Farm Fresh Goat Cheese with figs.
I've been in love with Coach Farm's chèvre since my first bite of its fresh goat cheese back in the '80s. That's when the company began making cheese in a small Hudson Valley (New York) town, just two hours from New York City. The company boasts more than 900 dairy goats, born and raised on its farm.
And to answer the question always asked: Yes, the name...

Bryan:
Figs and goat cheese... Can you think of a better combination of flavors? This combo has to be the perfect example of sweet and savory goodness; it is a product that makes my mouth water even as I type right now. Coach Farm's new offering wonderfully pairs the subtle barnyard creaminess of fresh goat cheese with beautiful, ripe, delicious figs. This is good eating at its very best!
As with almost any cheese (especially ...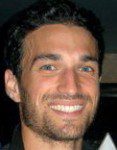 Eric:
I've always been a glutton for combining fresh goat cheese (_fromage de chèvre_) with dried fruits: My favorite combination is using dried cherries. There is something incredibly sumptuous about the tart flavor and almost candyesque texture of the cherry paired with the creaminess of the cheese that leaves your palette salivating for more; and that's only one flavorful combination.
Coach Farm has always (at least ...