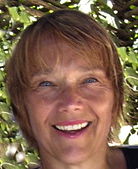 Bonnie: This hot cinnamon-spiked tea is an oldie but goodie blend of tea flavored with three types of cinnamon, plus orange peel and sweet cloves. Harney now offers new varieties of Hot Cinnamon Spice Tea that include a green, herbal and decaf versions. All are delicious.
I fell in love with the Harney Hot Spice Cinnamon Tea the first time I brewed it many a decade ago. I also fell for the members of the wonderful Harney clan from the first time I met them at a press event many decades ago at their family home in western Connecticut.
I've brewed this sweet tea for rough, gruff contractors, handymen and for those who were shoveling snow last winter… each of whom melted after one sip. Seriously. The teas are sweet without being sweetened. I've never found anyone who didn't love this tea when I brewed it for them.
I like that the sweetness comes from the cinnamon, not from added sweeteners. And I like using the loose tea and either a filter that fits in my pot or a silver-plated strainer that I received as a gift on that first Harneyvisit. That elegant strainer fits on the teacup's or mug's rim and catches the tea leaves as you pour the tea from the pot into the cup. Or, I brew using a tea infuser spoon – a metal spoon that you fill with tea, place in the cup and add just boiled water.
If that's too much trouble for you, the Harneys offer Hot Cinnamon Spice Tea in a silken sachet and a tea bag!
The new varieties that I mentioned include the Green Hot Cinnamon Spice, made from Chinese green teas, thus resulting in a lighter tea, and two versions without caffeine. The Herbal Hot Cinnamon Spice is made from African Rooibos (pronounced roy-BOSS) a red tea grown only in the Cederberg Mountains of South Africa that has antioxidant benefits and the Decaf Hot Cinnamon Spice. These two allow me to enjoy a cup of Hot Cinnamon Spice Tea in the evening and still fall asleep.
Bryan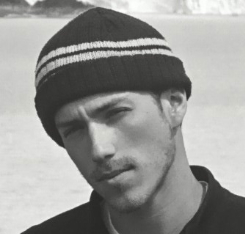 Harney & Sons has been in the tea business going on 30 years! That's a lot of tea expertise, especially when their only product is tea. John Harney, the company's founder, worked in the tea business for 13 years before starting his company, making for almost a half century of tea know-how… that's possibly 15,000 cups of tea he consumed himself. Let's just say the man knows his teas.
Harney & Sons is inspired by the British Legacy teas, and while the world of tea has expanded considerably in not just audience but also offerings, Harney & Sons has been right there growing with it. The company is committed to offering the finest teas available and currently puts out a line that includes literally hundreds of products. Heck, there are over 27 varieties of flavored black tea alone!
The most popular of the flavored black teas is the Hot Cinnamon Spice (and as such, is also offered in decaf), a blend of black teas with three types of cinnamon. It is rounded off nicely with a bit of sweetness derived from a bit of orange peel and cloves. There are even 12 different product offerings for this flavor! From loose tea to sachets and teabag boxes, there are so many options with Harney & Sons, there's really no reason to look anywhere else for tea. The $5 shipping charge for home delivery seems a small price to pay for such a quality product, especially with this level of flavor selection and this many size choices. They'll even ship it for free if you want to stock up on a big order ($50 or more). That may seem a lot for tea, but it's only really about the cost of 15 Starbucks chais when you think about it…

Eric: I'm loving that tea now has become a mainstream affair in this country — not to say that it hadn't been consumed prior, but for a while it seemed that we depended on coffee to get our fix of a hot beverage and caffeine. (Thank you Starbucks.) Some people might not realize it, but tea primarily contains more caffeine than your average cup of coffee; and the effect also lasts longer; as an experiment, try it next time in place of your "energy" drink.
Now Harney & Sons is the epitome of tea purveyors, with 30+ years of experience and a strong commitment to quality products. Its Hot Cinnamon Spice Tea is a powerhouse of flavor formed from cinnamon, cloves, cardamom and orange rind. There is a certain, almost unidentifiable, spice that pleasantly lingers on the palette. Best of all, it's packaged as loose leaf, meaning you can create your own tasteful tea during those cold winter days… I implore you to do that…