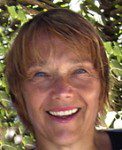 Bonnie: *Bonnie:* Good vinegar can turn an ordinary dish into something ethereal.
Artisan-made Villa Manodori Artigianale Aceto Balsamico di Modena begins with the boiled down must (juice) of locally grown Trebbiano grapes that's aged in wood — oak, chestnut and juniper — barrels to yield a rich, dark balsamic with an intense aroma and syrupy consistency.
Chef Massimo Bottura, of the three-star Michelin restaurant Osteria Francescana in Modena, Italy, makes this in the tradizionale style and produces it in limited quantities. Chef Massimo blends several ages of aceto balsamico so that it holds up to heat without turning bitter.
This vinegar won the 2012 Gold sofi award for Outstanding Classic. The sofi award – specialty outstanding food innovation — is the award of the National Association for the Specialty Food Trade (NASFT).
Massimo's friend Mario Batali uses it in his signature Bloody Mary and names this vinegar on his menu at Babbo in New York City. Specifically, Babbo offers:
 Baby Wild Arugula with Parmigiano and Aceto Manodori
Grilled Rib eye for Two with Ramps and Aceto Manodori
Grilled Pork Chop with Cherry Peppers, Cipolline and Aceto Manodori
Villa Manodori can add richness to sauces and marinade and enhances vegetables, grilled meats and even fruit. So what specifically do you do with this versatile vinegar?
  Drizzle over steamed vegetables
  Drizzle over risotto
  Drizzle over shaved or sliced Parmigiano Reggiano or Grana Padano
  Drizzle over grilled meats
  Toss with veggies before roasting
  Add to sauces or marinades
  Use to glaze steak, pork or chicken
  Toss with greens (such as arugula) then add EVOO, salt and pepper
  Toss with salad
  For dessert, drizzle over ice cream
  For dessert, drizzle over fresh berries sprinkled with confectioners sugar
  Or, at the end of the meal, by itself, on a spoon

Bryan: This stuff is already vouched for by freakin' Mario Batali! What could I possibly tell you about it that would make you feel more secure about its quality than this: the king of Italian cuisine in the United States has given it a shout-out on his menu at Babbo. What more can you ask for? Try it. As such, I thought I'd take a moment to talk about balsamic vinegar, as it can be quite a confusing food product. Why are some so pricey when so many are so cheap?
Aceto balsamico is just Italian for "Balsamic vinegar." It's a phrasing we might all have to defer to as the wonderful liquid originates from Italy. It's important to note that are only two geographic regions of Italy that produce traditional balsamic vinegars. If you are not seeing the words "Modena" or "Reggio Emilia" on your bottle of vinegar, you're not using real balsamic. Real balsamic vinegar is an art form; the reduction of pressed Trebbiano and Lambrusco grapes, then aged for a minimum of twelve years in at least seven barrels of successively smaller sizes. Not only is it complex, but try to say that 10 times fast! The seven barrels are generally made from different types of wood (chestnut, cherry, oak, ash, etc.) giving the resulting vinegars a rich, deep brown color and a truly complex flavor profile.
Sounds labor intensive doesn't it? It is and all of this is in steep contrast to many of the products you normally see on your grocer's shelves. Many 'cheap' balsamic vinegars are labeled as condimento balsamico, salsa balsamica or salsa di mosto cotto in Italian. They will even pass themselves off as 'Balsamic Vinegar' in the U.S. These imitation products are sometimes made by producers of traditional balsamic vinegars but aged less than the minimum twelve years. Sometimes they are made by the traditional methods, but are unfortunately made by producers located outside of Modena or Reggio Emilia. These can be great, but are not considered the 'real deal.' Worse, though, is that there are no official standards to designate condiment vinegars, making it very hard to tell quality levels based on packaging alone.
Commercial products imitate the traditional product all the time. Be wary! When buying your vinegars, spend that little extra and get the good stuff. The copy-cats are made of wine vinegars with coloring and thickeners added. There is no aging involved in the process and thousands of gallons are produced each day. Go old school. Try Villa Manodori.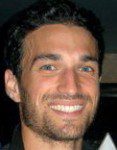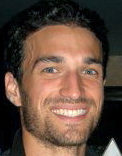 Eric: Balsamic vinegar is a fickle product, manipulative in myriad forms. For some consumers, the flavor profile of mass-produced balsamic vinegar is synonymous with salad dressing. For others, more "gluttonous" consumers, balsamic vinegar is a flavor-enhancing agent to pasta, cheese, charcuterie, meat and dessert.
To compare a high quality balsamic vinegar such as Villa Manodori to a generic, commercial variety would be like comparing a Grand Cru White Burgundy to a Yellowtail Chardonnay; simply absurd. For me, there is no comparison when it comes to the complexity of the production, the aging of the product and the richness of the flavor. The end result is nothing more than superb, and a staple for your next home-made pizza party.