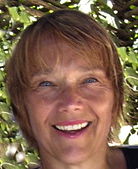 Bonnie: All year, BOTB has been scouting for products to share with you during the holiday season. Today's FeaturedBite is just that — another goodie to serve at one of your upcoming gatherings or to bring as a hostess gift.  This Trois Petits Cochons Mousse Truffee is a delectable combo of chicken liver, pork, truffles, sherry and Pineau — a French aperitif. And for anyone who likes liver pâtés, it's addicting.
I like to unmold the tub version onto a platter for easy slicing and attractive presentation surrounded by dried fruits, cornichons and mini toasts.  For easy unmolding, cut around the aspic edge, then loosen by pulling the sides of the tub; invert and tap onto your plate. Those mini petits toasts I just mentioned are also available from the same company at about $2 per 2.75-ounce package. They're  about one-inch square, 1/4-inch thick toasts having only eight calories per piece, and are a perfect vehicle for enjoying the rich and creamy mousse. Actually, they're a perfect partner for cheeses, too.
Serving a sit-down dinner? Consider serving the Mousse Truffee as a first course, plating a slice atop a bed of fresh greens, garnished with cornichons and toasts.  No matter how you decide to serve it, remember that for the fullest flavor — just like fine cheeses — serve the mousse at room temperature.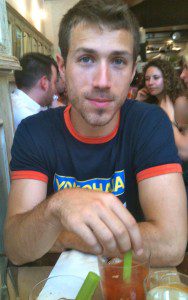 Bryan: Les Trois Petits Cochons began humbly in 1975, a small charcuterie in New York's Greenwich Village taking its name from the three young French owners who are the self-titled "Three Little Pigs." The shop was a quick culinary success, counting James Beard amongst their friends and customers. So successful in fact, that Les Trois Petits Cochons closed the store to open a larger kitchen in order to turn out what was to some in New York City simply the best pâté around.
Les Trois went on to supply pâtés, mousses, terrines and various other French charcuterie to a number of New York restaurants before two of the founders decided to "Go West," moving the company to Pennsylvania to pursue national distribution. That adventure turned into everybody's gain, as Les Trois Petits Cochons' sumptuous pâté, once only enjoyed in New York City, is now available for nationwide shipping.
Les Trois Petits Cochons uses only all-natural ingredients. Its wide array of classic French pâtés is made in small, handmade batches. I can see why the Mousse Truffee is their best selling slice (there are over 30 pâtés to choose from). A classic palate, artfully combining chicken liver, truffles, sherry and Pineau des Charentes. The taste is straight Paris bistro. Wonderfully, at home, you need nothing more than to pair it with a warmed baguette for pure foodie bliss. Nirvana is then reached by simply adding red wine (sometimes happiness really can be just that easy). If you're up for it, light-bodied bottles like Beaujolais or Pinot Noir pair perfectly. If you're the type who likes to mix some sweet with your savory though, consider trying a late-harvest Riesling or Sauternes with your Mousse Truffee for something sublimely different.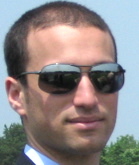 Eric: I never thought I'd see a day when pâtés became nearly, dare I say, mainstream. The term liver doesn't usually jump off the plate and make your taste buds dance with delight; in fact, I imagine most people cringe at the idea of eating anything more than the muscle itself (chops, butt, ribs, etc). For a company such as Trois Petits Cochons, "pâtés for the masses" is a creed, and the product(s) they create are a tribute to the art form of the cuiseur de chair (where the term charcuterie originated, french for "cooker of meat") There is something so rich and decadent about Trois Petits Cochons Mousee Truffee; almost a sin not to enjoy with a big glass of red wine and some freshly baked French baguette. I think the company's true secret lies within its culture — Trois Petits Cochons might have originated in New York City, but its passion for food (and its cooking skills) developed in France.