Welcome to BiteoftheBest.com—our website featuring restaurant reviews, plus products that we've tried and want you to know about.
"We" refers to me—Bonnie Tandy Leblang—and my two sons.
I've been covering food and related products for more than a quarter century; I wrote the world's first daily syndicated food column, co-authored six cookbooks and have been a columnist in many magazines. My sons—Bryan and Eric—have been testing foods their entire lives and spent many years reviewing products with me.
Most reviewed items on BiteoftheBest.com are food related; others are Just for Fun, a catchall category to include interesting goodies we've discovered along the way.
We'd love to hear your thoughts on the Bites we've written and restaurants we've reviewed.
Thanks for visiting!
Bonnie Tandy Leblang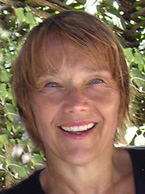 I eat for a living!
Not a bad job, I know – although often a bit inflating on the hips. It's something I've created for myself.
Although I'd prefer being known as a food writer, cookbook author or culinary agent, a product guru is what I've been. Seriously. I've covered products—food and otherwise—for more than 25 years. That's 25 years for Supermarket Sampler (Universal Press), 20 for Parade magazine, three for Better Homes & Gardens, a couple for Good Morning America and many for other media outlets.
I originally created BiteoftheBest.com to share those products that I actually like! Without exaggeration, that's about one in every 1000 items I've tried. My extra refrigerator, freezer and 2-foot deep food closet bulged at the seams with food samples waiting for me to test with the items these changed constantly. Nothing was wasted as I donated carloads of samples to local soup kitchens and shelters.
And then BiteoftheBest.com morphed when I moved full time to the big apple. Although we still include products to share those of interest, I began reviewing restaurants. That's much more of my focus – with some travel reviews and theatre reporting (also done on Around The World radio).
For those interested in more details about my food background, I've had my finger in most every food pot (with the exception of farming and manufacturing). I'm a registered dietitian with degrees in food science and nutrition. I've run restaurants and airport kitchens, worked for a food distributor, hosted a food radio show, taught food service management at Brooklyn College and University of New Haven and cooking at The Cooking School in New Haven, CT, and implemented a computer system into a hospital food service in the 70s when computers were the size of a small room.
As for writing, I've been a newspaper food editor, co-author of six cookbooks* with my dear friend Joanne Lamb Hayes, had columns in Better Homes & Gardens Diet, Better Homes & Gardens Heart Healthy Living, Caring Today, Fitness, House Beautiful, and Lamaze Family magazines and written for many other media outlets including Associated Press, American Health, Cooks, Connecticut, Family Circle, Los Angeles Times, McCall's, Parade, TV Guide, Woman's Day, Working Mother, Yankee, and The New York Times.
My recipe column Express Lane Cooking® is the world's first daily syndicated food column (also with Universal Press), and at its height, was seen from Dubai (UAE) to cities in California.
And, as a professional speaker, I've presented at many conferences and events, either as a keynoter, facilitator, workshop leader or panel moderator covering topics that include:
Opening Doors That Don't Exist: Strategies for Achieving Your Goals
101 High-Impact Low-Cost Marketing Ideas
The Art of Successful Networking
Organizing Your Time Into Dollars
Making a Positive Impression: Basic Public Speaking
Food Marketing and the Media: Can This Marriage Be Saved?
A Recipe for Getting Press: How to Get Heard Above All the Noise.
A tiny posting disclosure: I've tried to recall the details of each of the happenings I write about. But with my Teflon brain, some of that's a bit fuzzy as many years (sometimes decades) have passed since the events I'm trying to recollect. I've attempted to recreate each as best I could.
* Cookbooks: My six cookbooks are currently out of print, but still available on Amazon.com
.
Bryan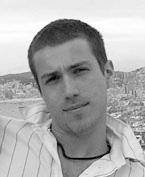 Food culture has been a part of my life since I could talk and food business a part of my life ever since I could walk. A product of a registered dietitian/food writer and restaurant owner, I've been in and around kitchens my entire life. From working as a young line cook at a beach bar to managing a luxury New York restaurant, from the subs at my local Italian delis to fine prix fixe Parisian cuisine… food remains a central figure in my life at home and on the road.
Eric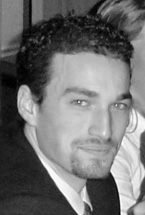 I studied Hospitality Management in The Netherlands, and have grown-up in the shadow of the world of food & beverage. Both of my parents have raised me with an intimate knowledge of food, and living in my mother's house provided me with the platform for testing new products on a daily basis. I have worked as a waiter, as a sous-chef, and in a patisserie. I have also helped chefs during various culinary events. I have been the guinea pig for some of the worst products produced and have had the opportunity to dine in some of the finest restaurants, and still, I am always won over with a simple home-cooked meal.
---