I hadn't been to Ed's Lobster Bar but had been to Pearl's Oyster Bar from where the restaurant spawned.
You see, Ed's Lobster Bar is related to the other downtown seafood shacks. First, there was Pearl's where Ed McFarland cooked for many years. Then there was a falling out. Rebecca Charles kept Pearl's, her partner Mary Redding opened Mary's Fish Camp and Ed, Ed's Lobster Bar. About a decade ago, there was a lawsuit against Ed's for plagiarizing the Pearl restaurant concept and for stealing the recipes for his restaurant in Soho. It was settled out of court.
Decided to try Ed's lobster roll for comparison, and so met a friend there one night.  Service was attentive, food was nothing to rave about. Both our dishes arrived at the same time, quite quickly after we ordered even though one was an app, the other an entree.
The menu described the fried oyster sliders as topped with bacon, pickled red onion, tomato and tartar sauce ($15 for three). Mine lacked the bacon and I had to pull bits of oyster shells from my mouth. Not pleasant.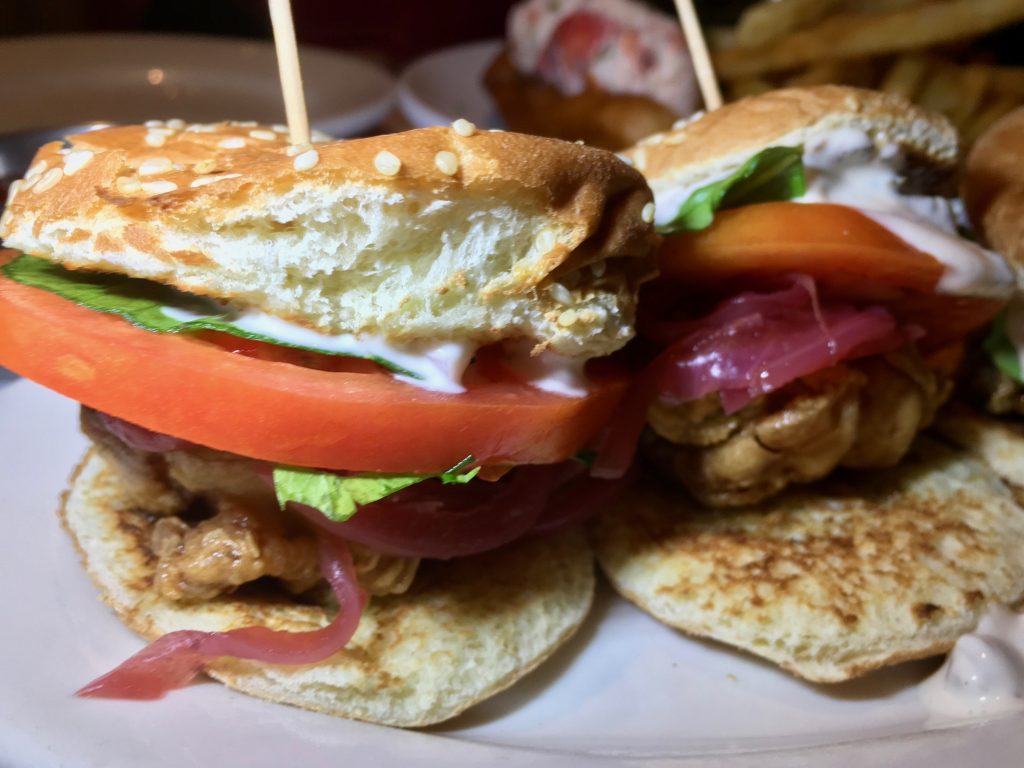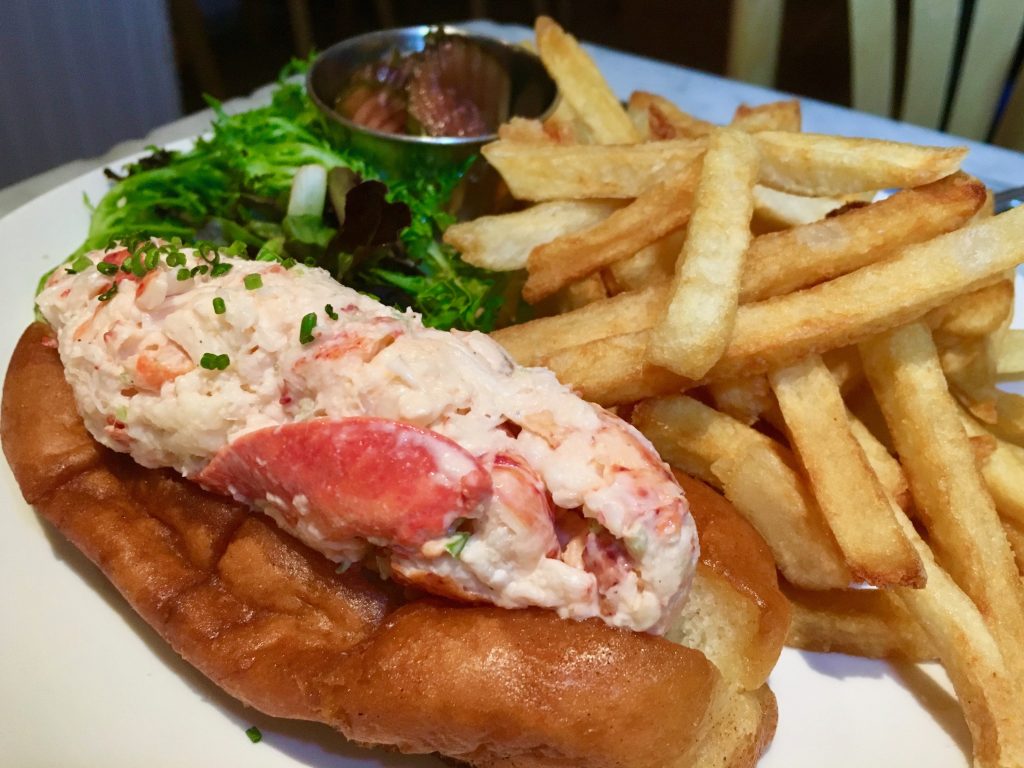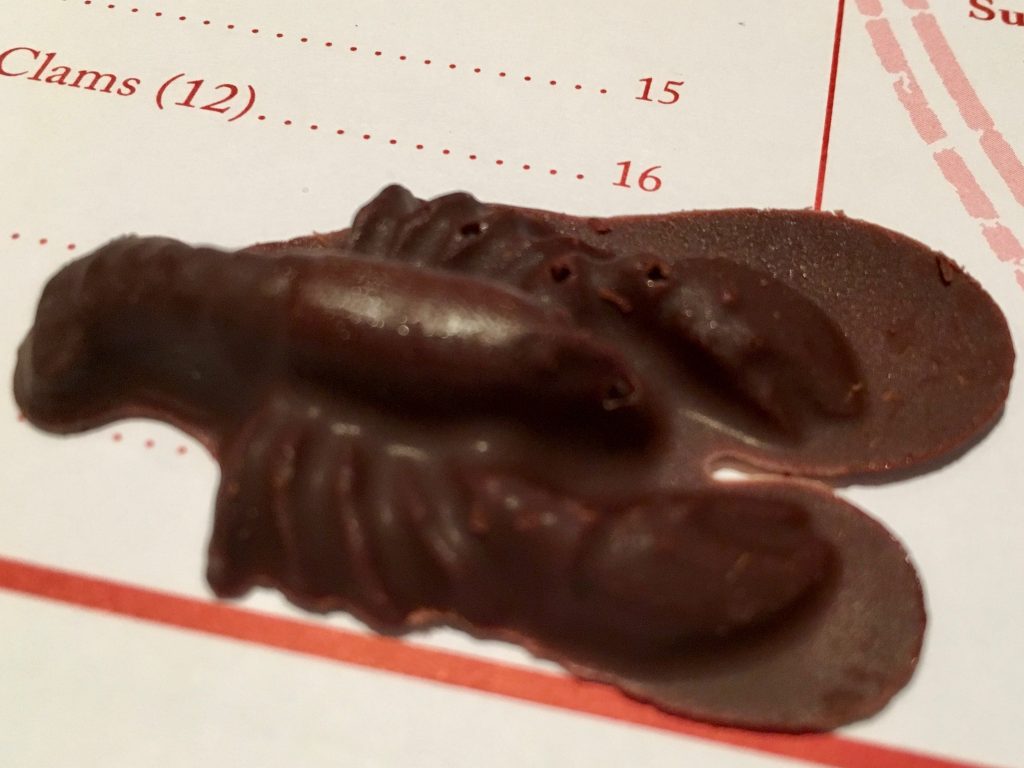 Our skimpy lobster roll ($34) — which came with Ed's pickles and I must admit wonderful fries — is no comparison to either Pearl's or Mary's that are overloaded with big chunks of lobster.
The best thing we had were the teensy dark chocolate lobsters they gave us along with our bill. If I'm in the mood for a lobster roll I'll head to Pearl's, Mary's or take a ride on the North River Lobster boat.  You won't find me at Ed's again.
Ed's Lobster Bar
Soho
222 Lafayette Street
New York, NY 10012
(212) 343-3236