A boat ride in New York City is always a treat and often a surprise to locals as well as visitors. I discovered the North River Lobster boat when it began sailing in 2014. At that time the sailings were free. Yes, free. Today it costs $10 for the boat ride.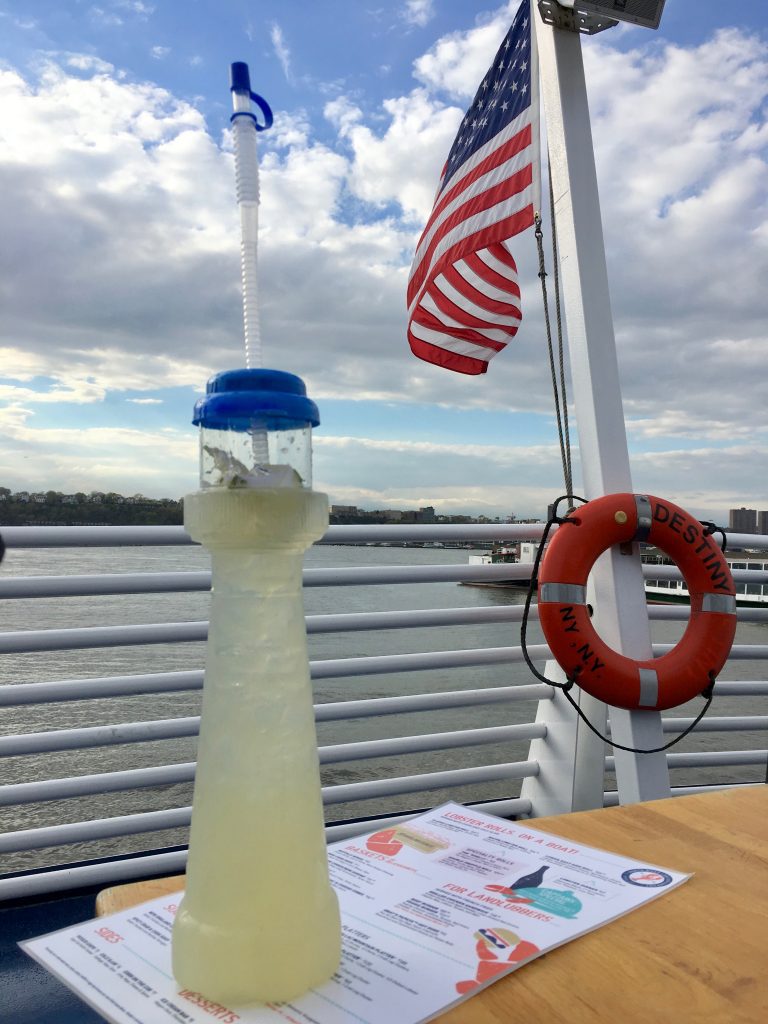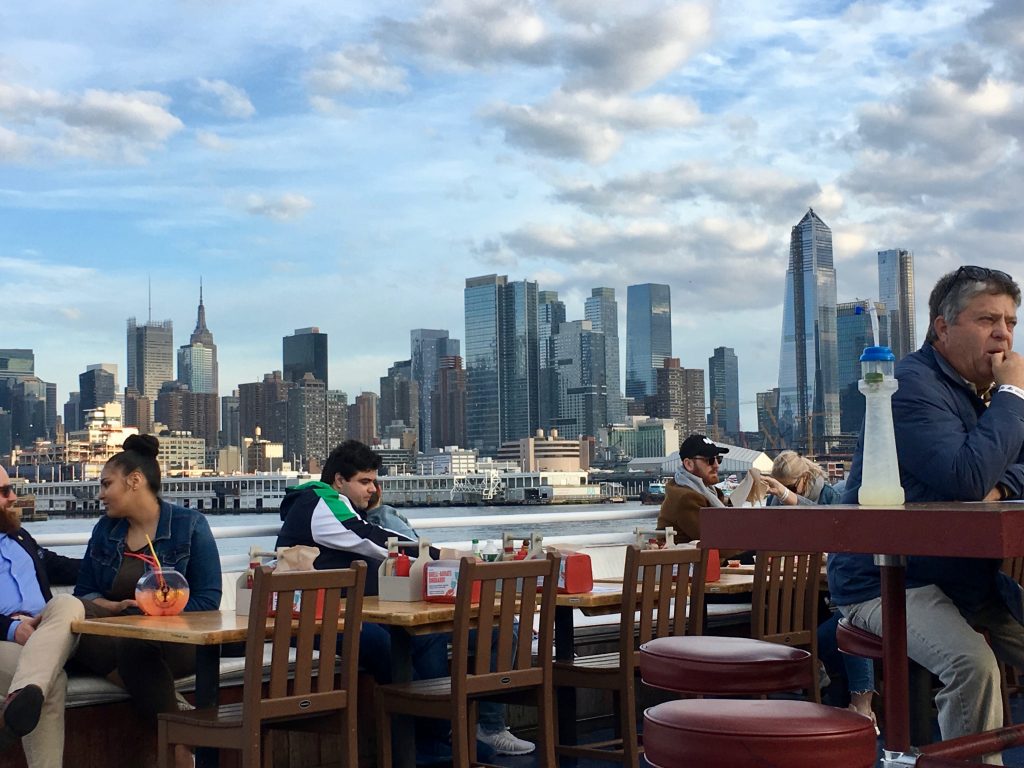 Cocktails come in all sizes from a 12-ounce cup ($15) to 64-ounce pitcher ($55) with a 24-ounce tall lighthouse ($25) in between. We had ordered the regular ones so when a lighthouse was delivered, silly us to think that was the regular size. Decent drinks, not light on the alcohol.
And in 2014, the over-stuffed lobster roll costs $16. Today, that same classic roll served with chips and coleslaw is $23.95. It's better than it's been the last couple of years, chock full of lobster again. With that, we shared an order of truffle fries ($10).I recommend.
Don't miss this fun and reasonably priced way to spend an afternoon or evening on the water in Manhattan. Be sure to check their website for the most current sailing schedule. Once you're aboard, you may stay on for as many sailings as you like.
North River Lobster, Co
Hell's Kitchen
Pier 81 at the Hudson River W 41st St
New York, NY 10036