I've been a fan of the lobster roll at Pearl Oyster Bar since my first bite. I recently was reminded that chefs Rebecca Charles and Mary Redding had once been sweetheart partners owning the restaurant together. When they split, Rebecca kept Pearl and Mary opened Mary's Fish Camp not far from the original restaurant also serving the classic roll.
I was surprised to find a line outside Mary's Fish Camp before it opened on a Monday night. I'd been to Mary's before, but this time I tried the lobster roll on a mission to compare the two. Mary's is a fun small space reminiscent of a seafood house on the Cape.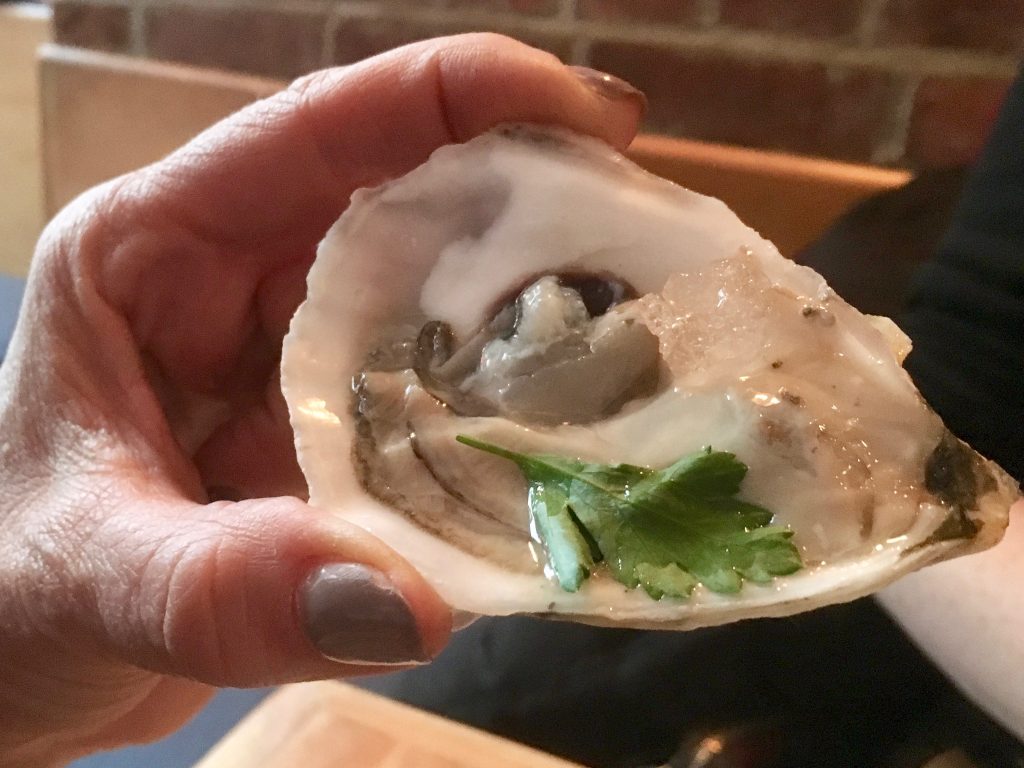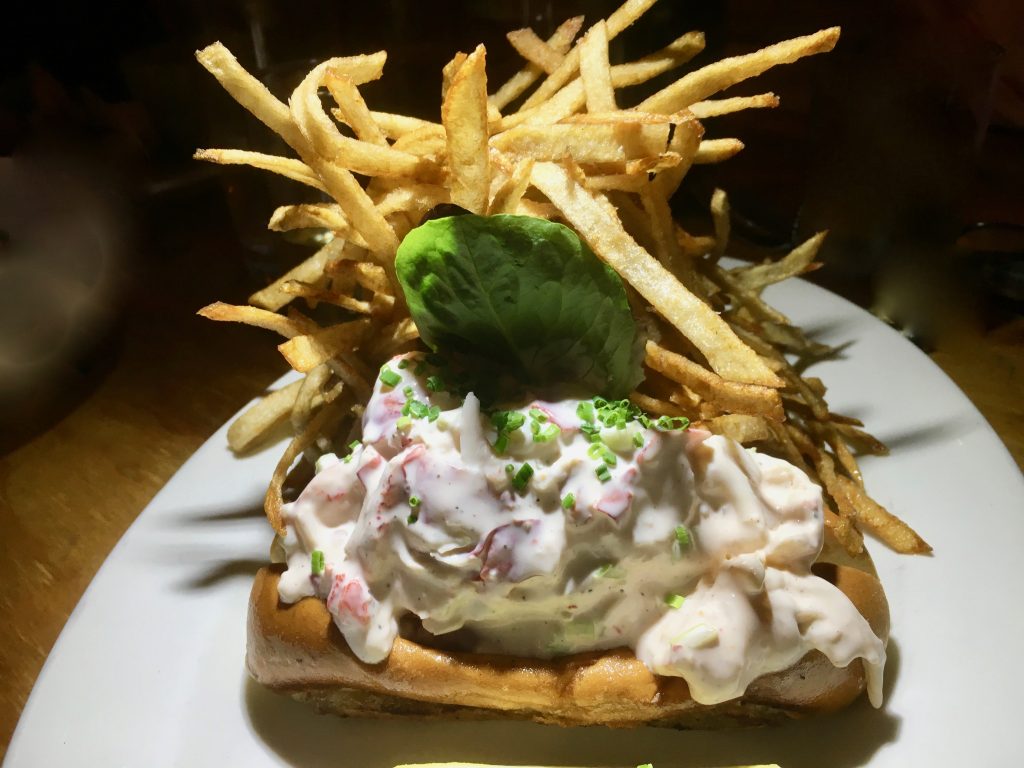 My friends started with some of each of the oysters (Island Creek, Irish Point and Skookum $3 each) offered that evening plus a Wild Duxbury littleneck clam ($2 each). We shared a bottle ($44) of Château Carré I'Oiseliniére de la Ramèe Muscadet 2016, France.
I relished the large chunks of fresh lobster held together by Hellmann's mayo in a Pepperidge Farm top-loading bun and shoestring fries piled higher than the roll. ($34, the market price that day!). One friend tried the braised octopus with veggies in a mushroom broth ($16) and a side of roasted cauliflower ($8); the other the fried fish tacos with shredded purple cabbage served with beans with a nice spicy kick ($24).
After dinner, we headed around the corner to Fat Cat, a fun lower level dive-bar with live music, pool, ping-pong, shuffleboard, chess and more. We met another friend for some competitive ping-pong. What a hoot!
Mary's Fish Camp
West Village
64 Charles Street
New York, NY 10014
(646) 486-2185