This is the second Lamano from Jorge Guzman Hospitality the team behind The Black Ant,  Temerario and Lamano Chelsea all of which I've tried and recommend.  This West Village Lamano, which opened this year, is a cozy restaurant just off Seventh Avenue. Like the other location, it is a Spanish wine bar serving a tapas.
For a refreshing starter, I recommend Polaris Spritz, made with Aperol, rosé, strawberry shrub and seltzer ($14).  We started with the fresh heirloom tomato salad with half-mini balls of Cigolini cheese topped with arugula in a Spanish wine (Garnacha) dressing ($14), and continued with the classic dishes of patatas bravas ($9), potatoes, in a garlic aioli and a spiced tomato sauce (salsa brava) and the flavorful free-range egg tortilla with potato confit and caramelized onion, drizzled with truffle oil ($10).  As their guest, we kept sampling more tapas than I would normally have eaten.  No complaints here, as they are all good!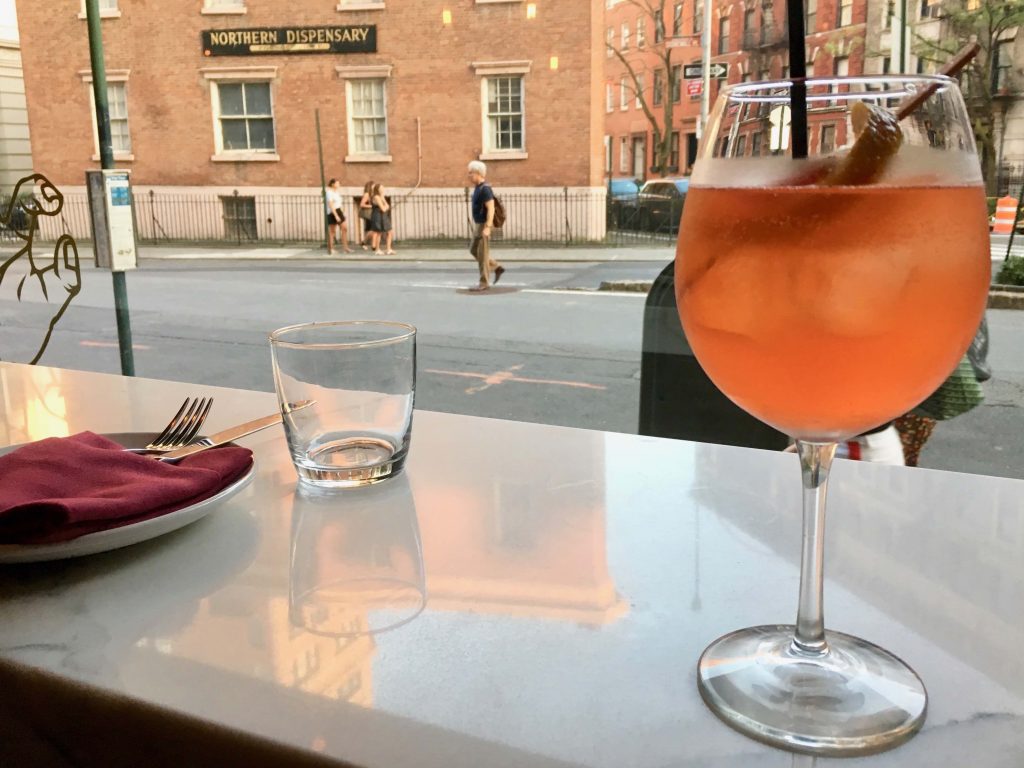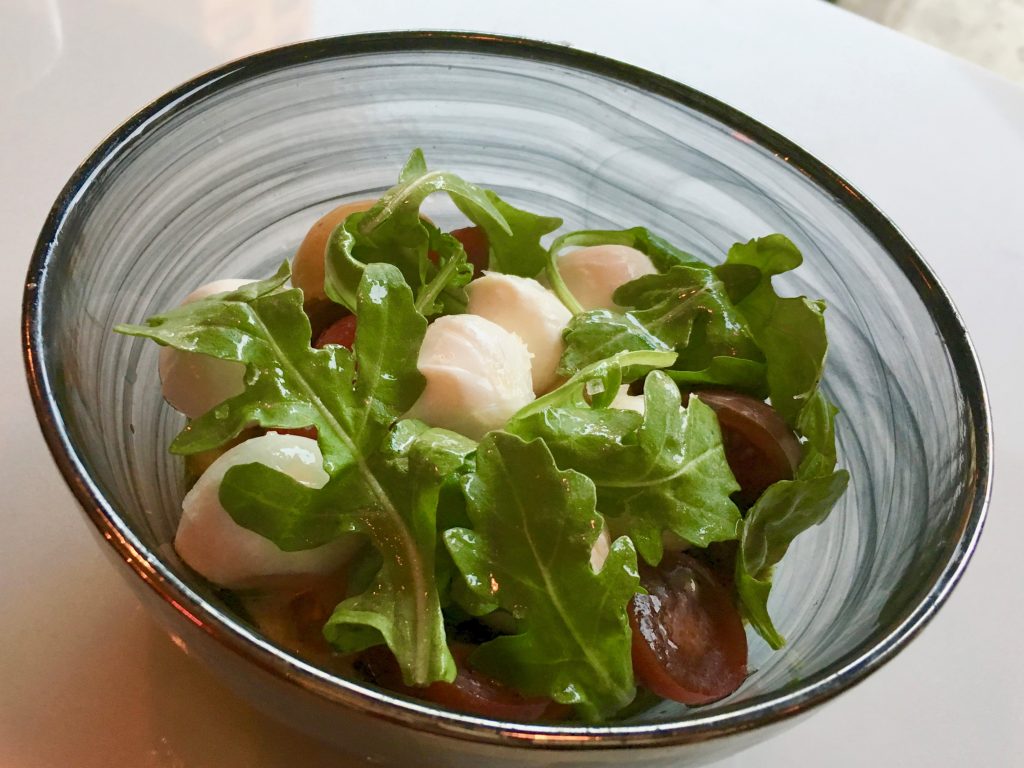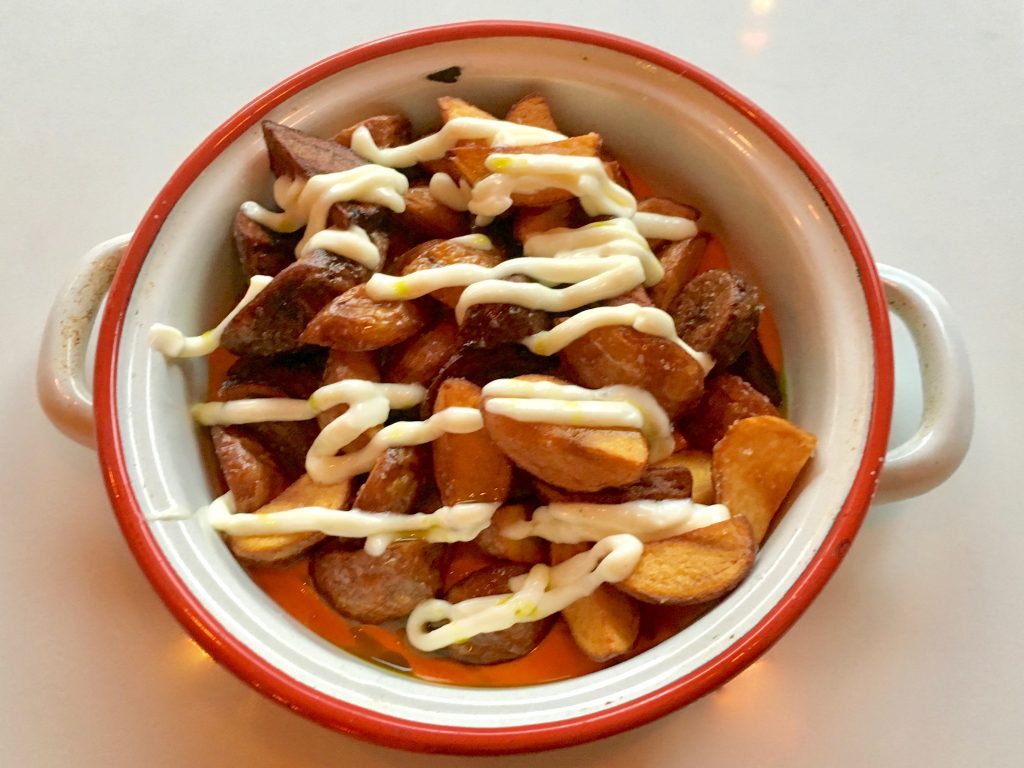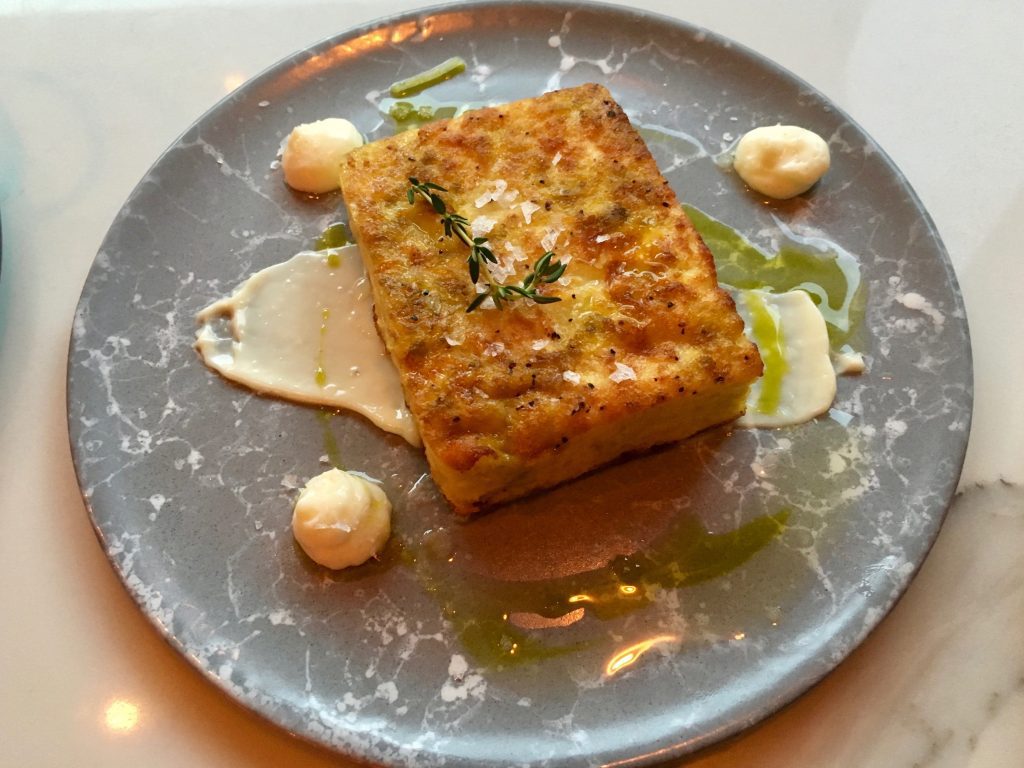 My favorite is their tender beer-poached octopus served with fingerling potatoes all sprinkled with smoked paprika* ($19).  Don't miss the artichoke heart pieces drizzled with cheese (we would have loved even more!) served with a romesco sauce ($11) or the tender veal cheek-stuffed piquillo peppers with potato puree in another Spanish wine — tempranillo — reduction ($15 for two). We also tried the gambas al ajillo ($16), red shrimp in beef stock, with garlic and guindilla peppers. The only tapas I was not wild about were the Serrano ham croquettes ($11 for 4) topped with guindilla chili pepper aioli.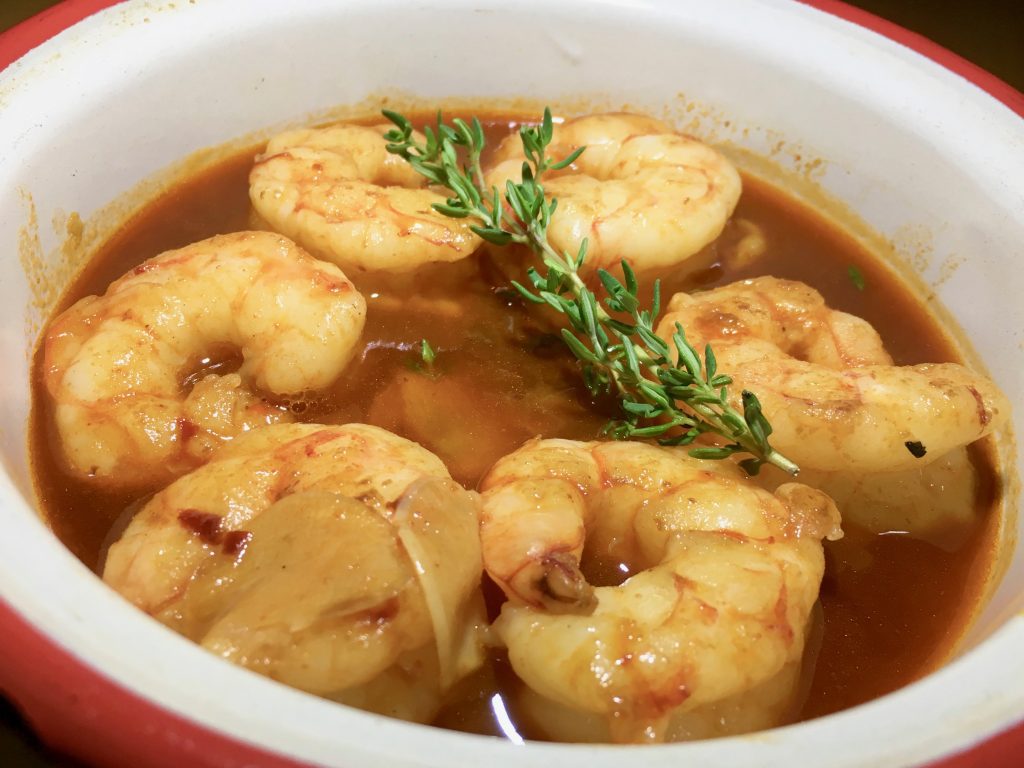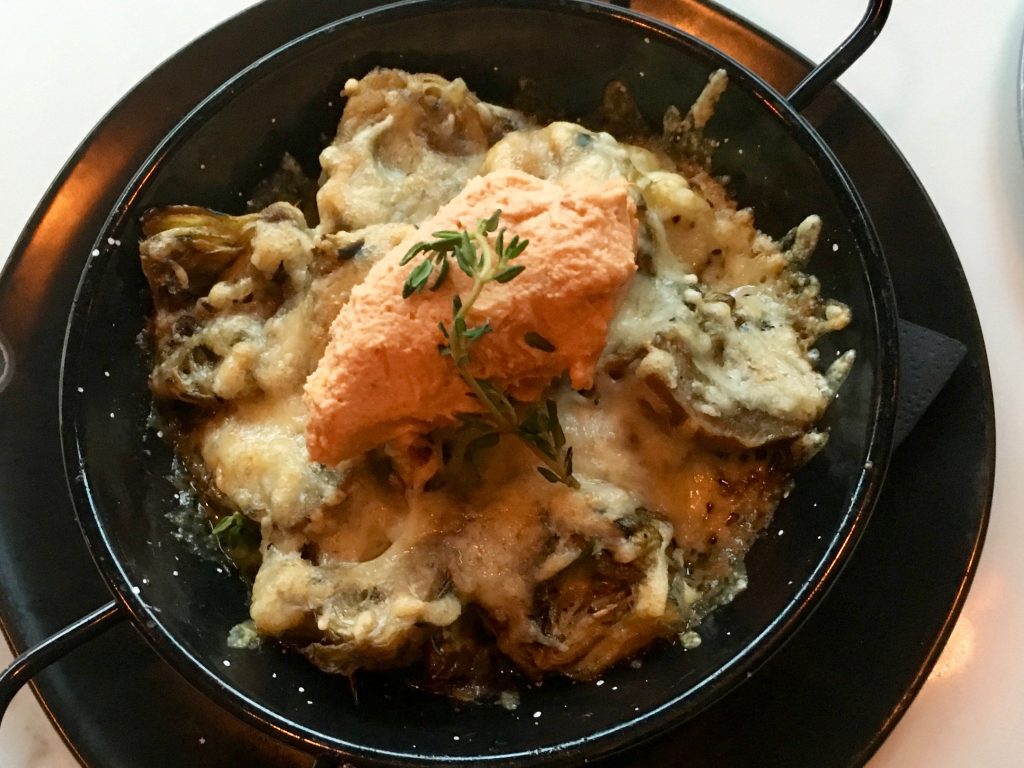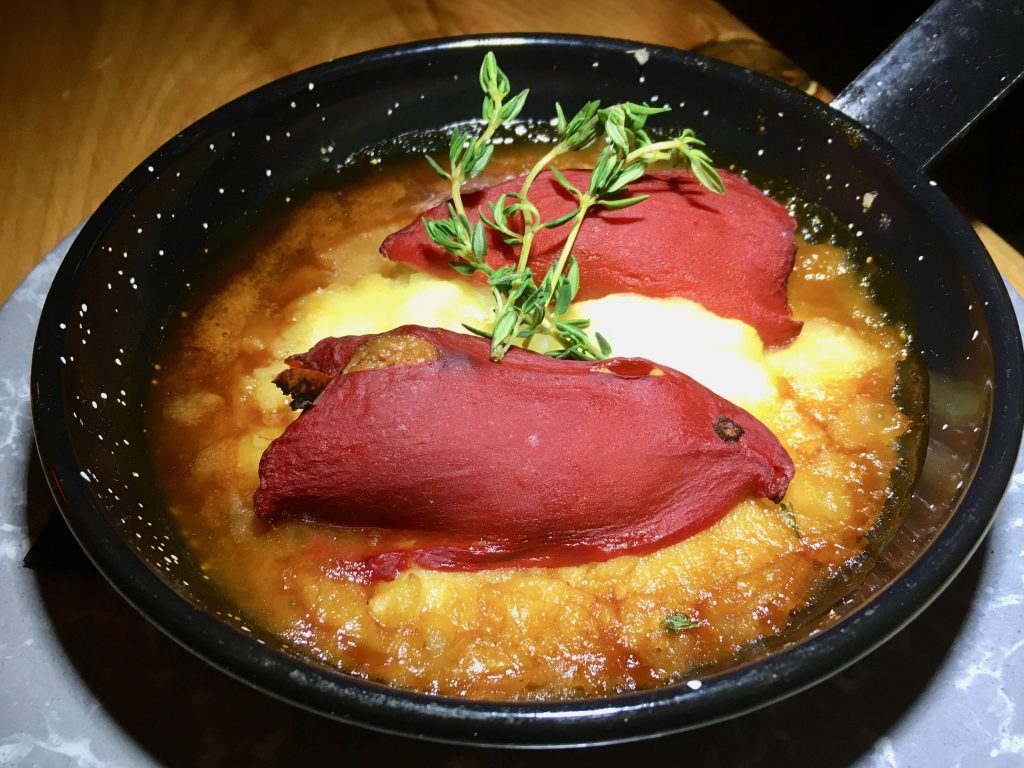 Lamono
West Village
39 Christopher Street
(b/w Waverly Place & 7th Avenue South)
New York, New York
212-243-3200

*If you want to cook at home with pimentón (smoked paprika), McCormick makes smoked paprika.