I returned for brunch at Temerario, a wonderful Mexican place on Eighth Avenue as I was meeting some friends who were off to the Joyce (almost across the street) for a dance performance.
I ordered and highly recommend their smoky jalapeño margarita made with chile morita infused tequila, Cointreau, agave and lime and orange juices. It's bottomless for 1 1/2 hours for $20 when you have an entree, $10 otherwise.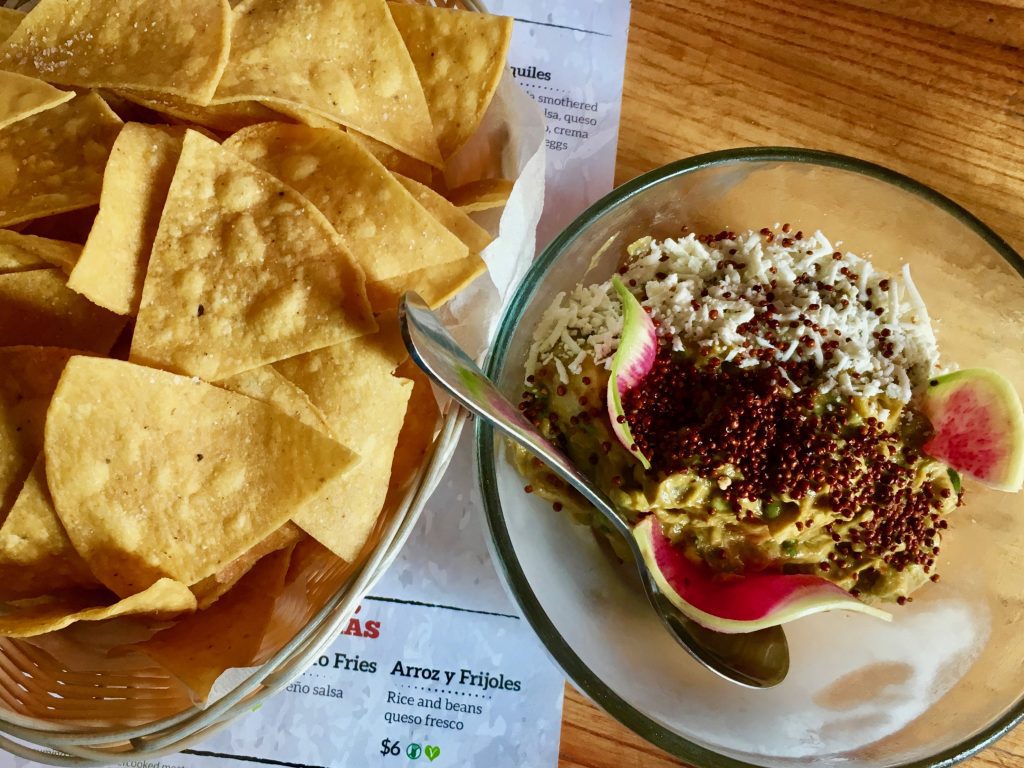 To start, we shared their unusual queso fresco and seed topped Guacamole Rojo ($12) with tomato and roasted chipotle peppers served along with fresh tortilla chips. Laughing as for me once was enough, we skipping the optional addition of grasshoppers ($3).
With Huevos rancheros my fav Mexican brunch item, I ordered that. Temerario's amazingly light version of a corn tortilla topped with black beans, chilitomate salsa, avocado and queso fresco ($14) didn't disappoint.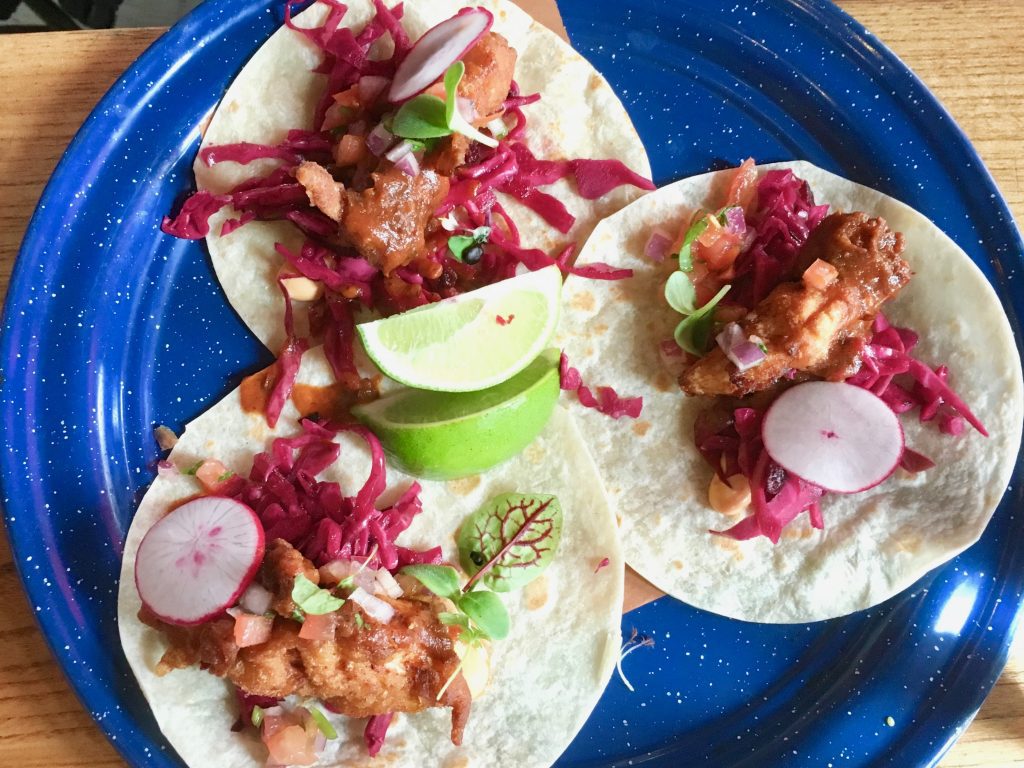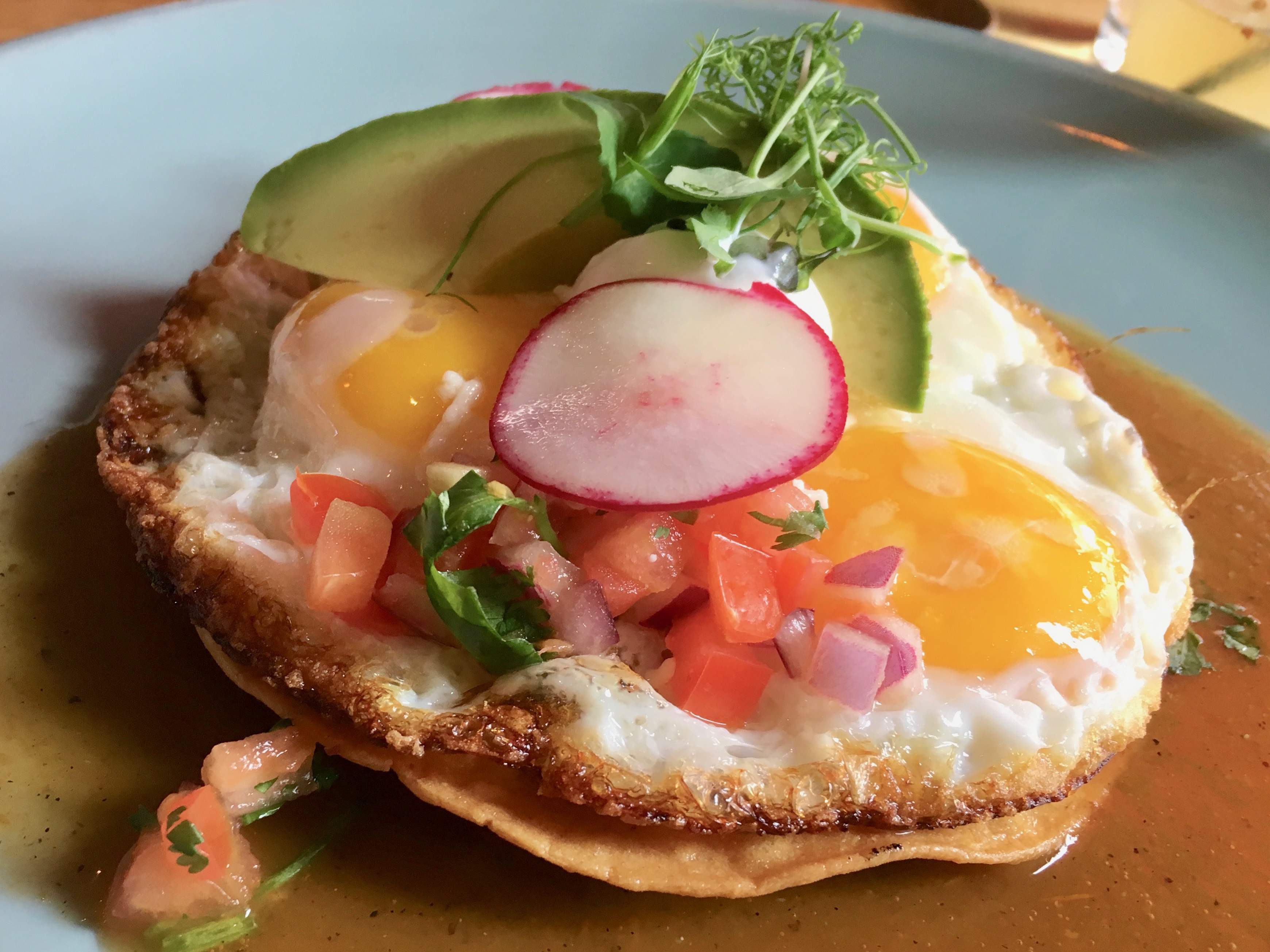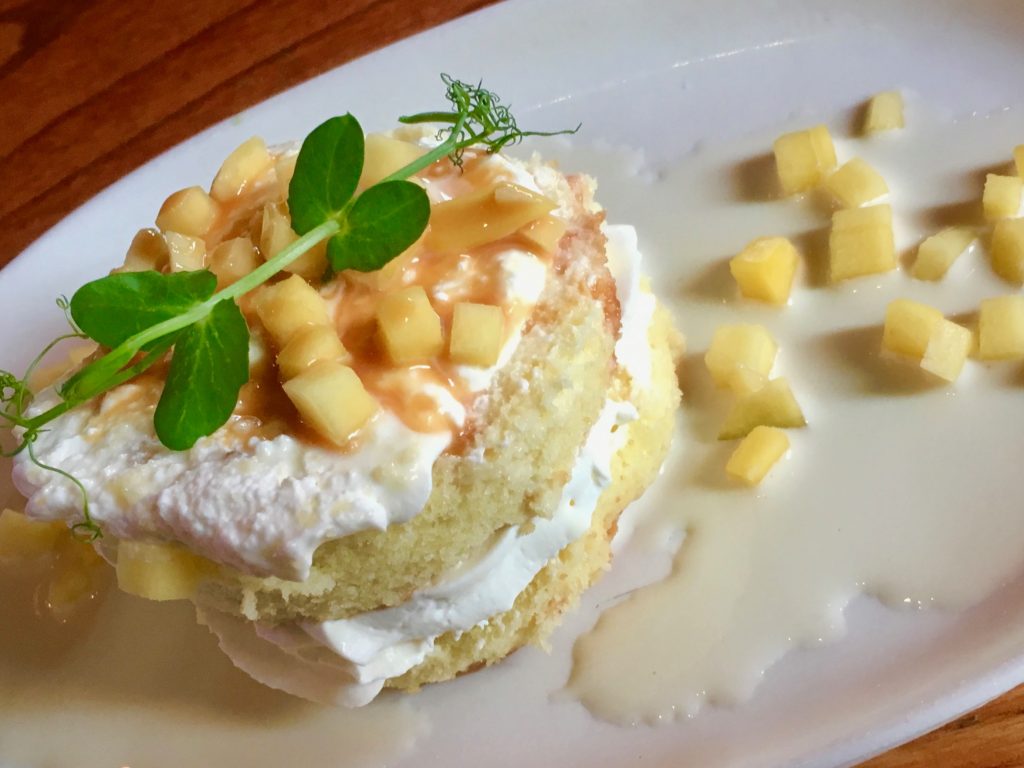 I also shared the fried swordfish tacos with salsa roja, hibiscus slaw and a spicy chipotle aioli ($14 for three). And we finished by sharing a Tres Leches ($9) sponge cake with mascarpone cream garnished with diced pineapple.
On the way out walking past the folks at the table next to us, I mentioned how good the sweet potato fries looked ($6), and offered me one. I couldn't refuse. I'll be sure to order them and their accompanying a truffle jalapeño salsa the next time I go.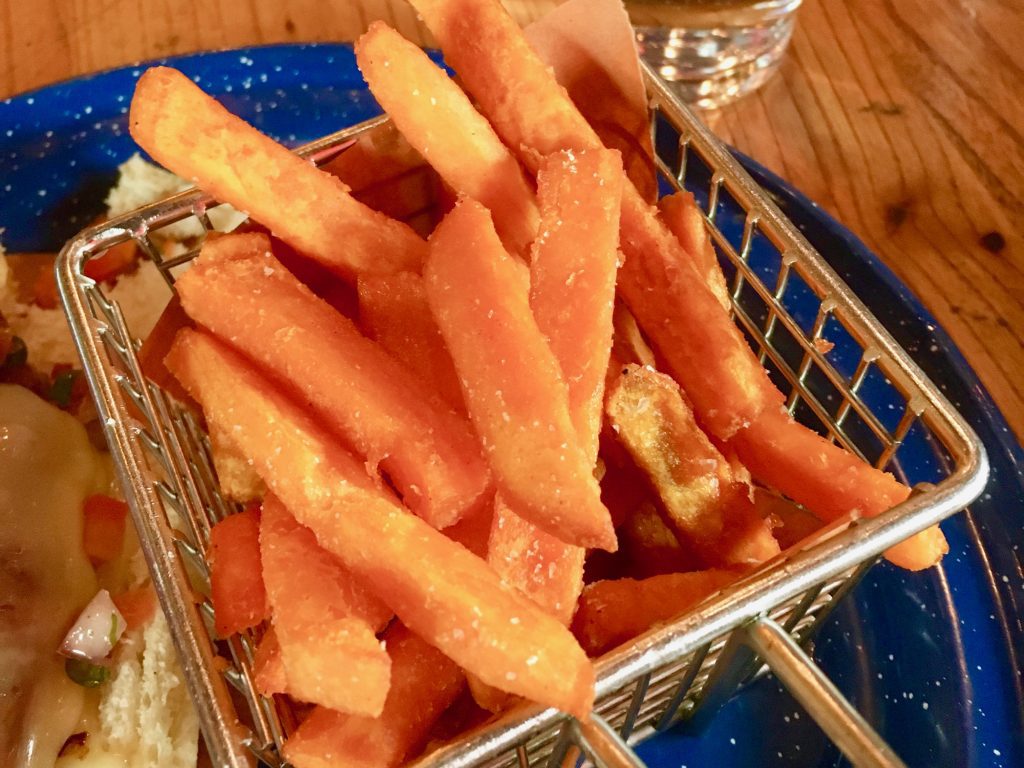 And I will return, as the food at Temerario is worth the trip.
Temerario
Chelsea
198 8th Avenue at 20th Street
(212) 645-2100
www.temerarionyc.com