The Black Ant is not like most other Mexican restaurants, except Temerario another one of Jorge Guzman Hospitality's fabulous places. They had invited me to try their outstandingly unusual and delicious offerings with matching cocktails.
I started with perfectly balanced Mexican clover with reposado tequila, jalapeño agave with pineapple and lime juices in a Tajin (chile peppers, lime and salt) rimmed glass ($13), my dining partner tried the smoky jalapeño margarita made from silver infused tequila, Cointreau, lime and orange juices with a rim of Black Ant salt ($12).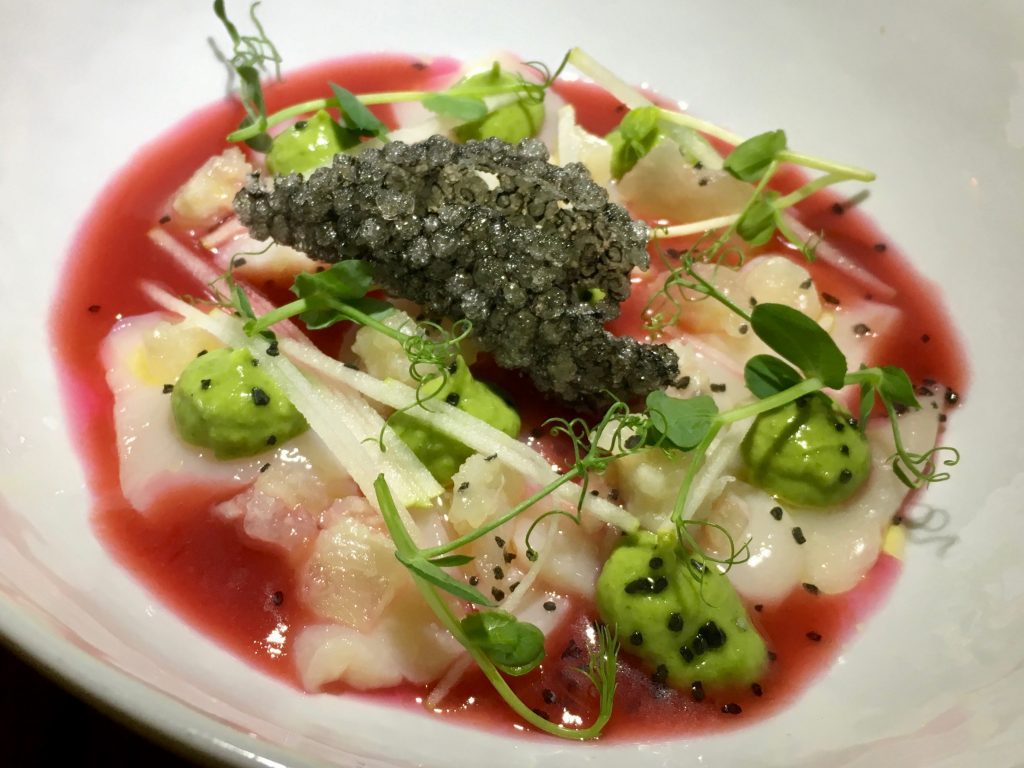 Don't miss the unusual Black Ant guacamole ($14), traditional guac with green apple, sesame seeds, lots of fleshy pomegranate arils and Black Ant salt served with a basket of chips, not only tortilla but squid ink chicharron (fried pork rinds) and housemade blue corn chips. I could have filled up on that!
The scallop ceviche was beautifully presented in chile-spiked prickly pear juice, with pied de vache (cow's foot!), avocado creme, squid ink and more chicharron ($16). With that, the bartender created an unusual sort of savory, corn juice cocktail made with reposado (aged in oak) tequila, agave and lime juice.
Okay, I admit I'm a bit squeamish when it comes to insects in or on my food. I loved the presentation of the grasshopper croquetas ($14) made from yucca, Manchego cheese and that plant-eating insect with long hind legs, all topped with avocado creme and whole small grasshoppers. This came with a chapulin (more grasshoppers) salsa flavored with Morita peppers. Don't tell, I skipped eating the whole insect garnishes although my dining mate was more adventurous than I. Like the other dishes we tried, this was so nicely spiced with a just-right touch of heat to dance in your mouth.
Do try the red beet tortilla topped with grasshopper crusted Patagonian shrimp, avocado creme and chile de árbol. We were then served an El Poblano, another mezcal drink containing lime agave, mint, cucumber water and poblano pepper ($14).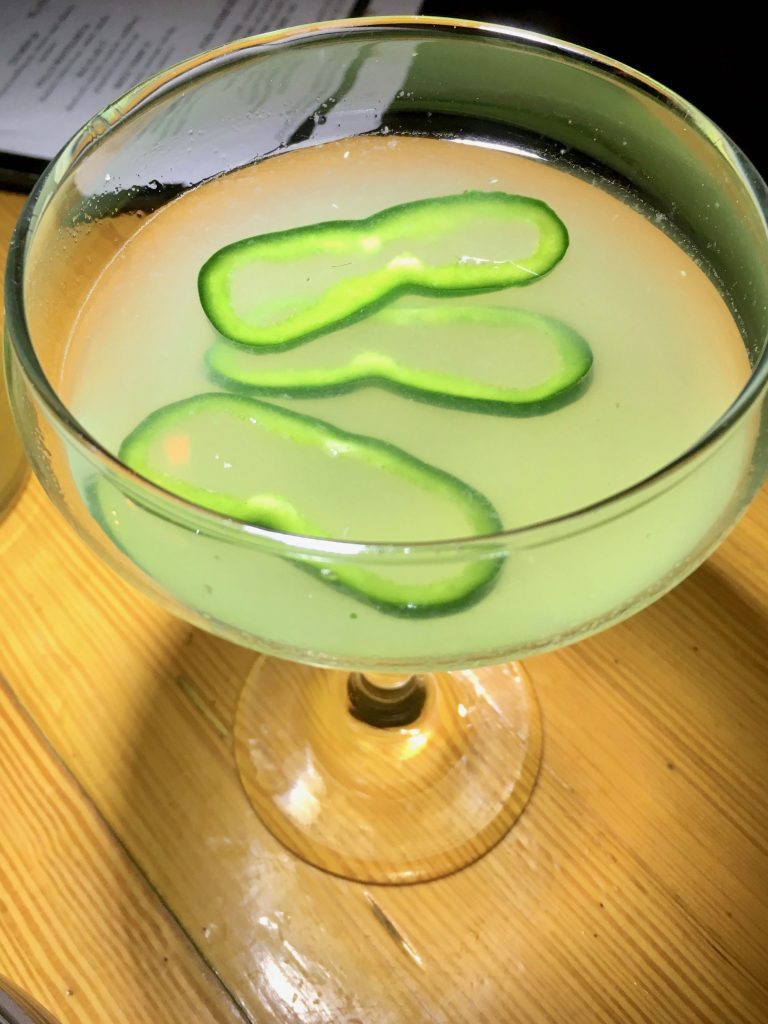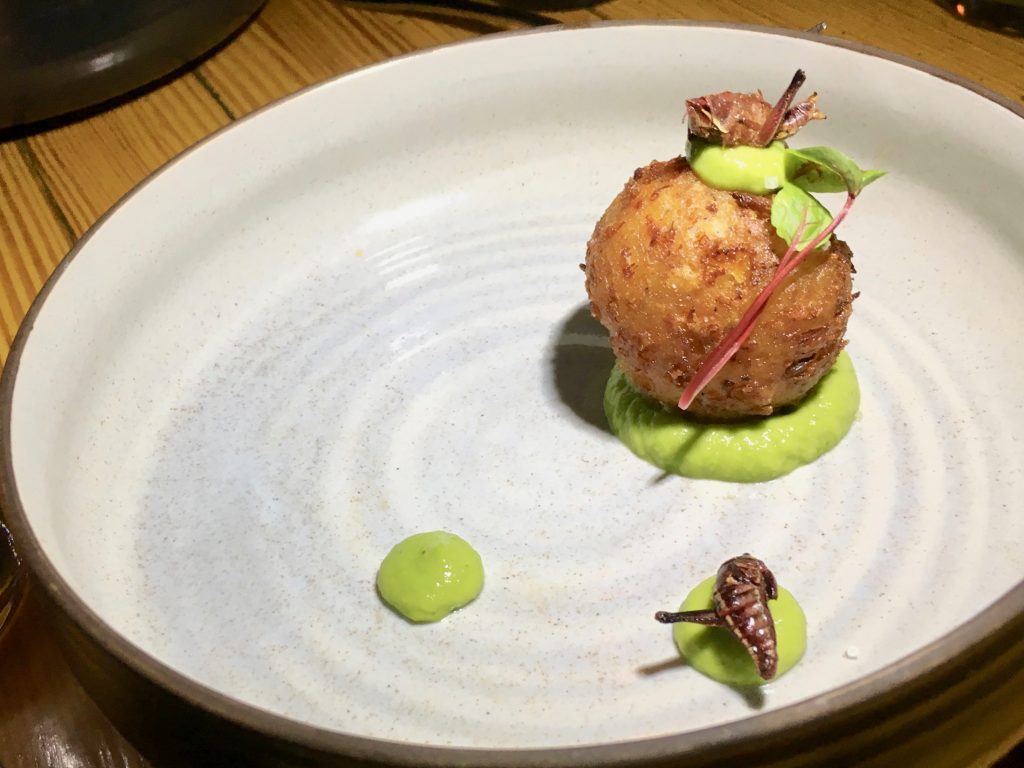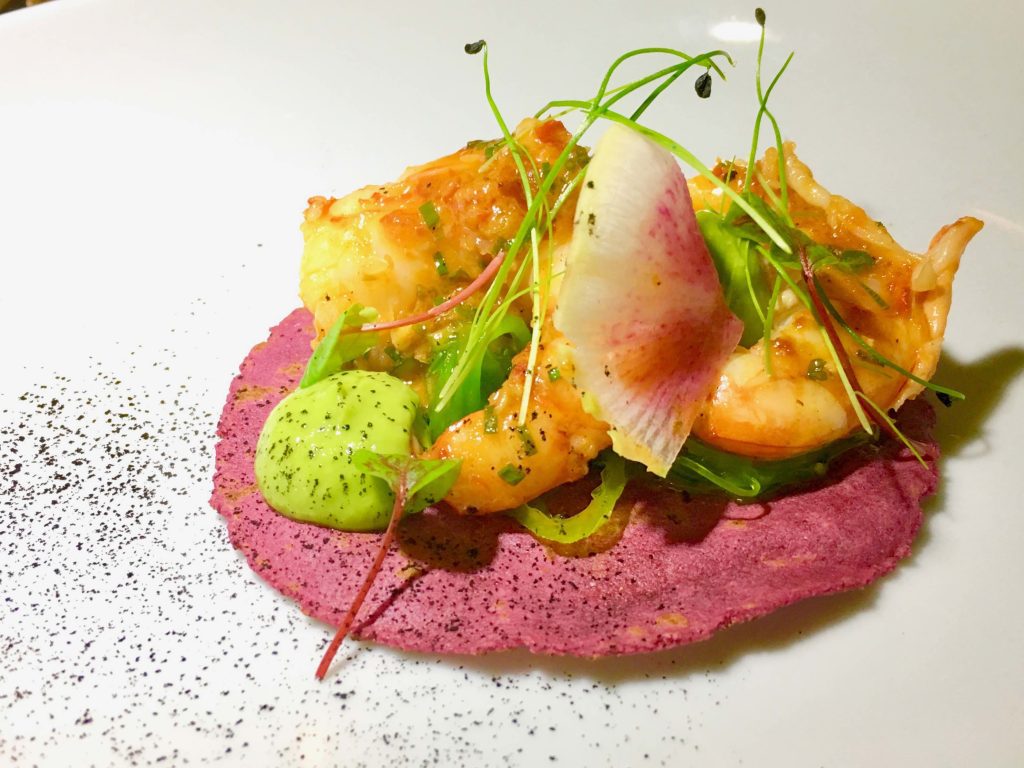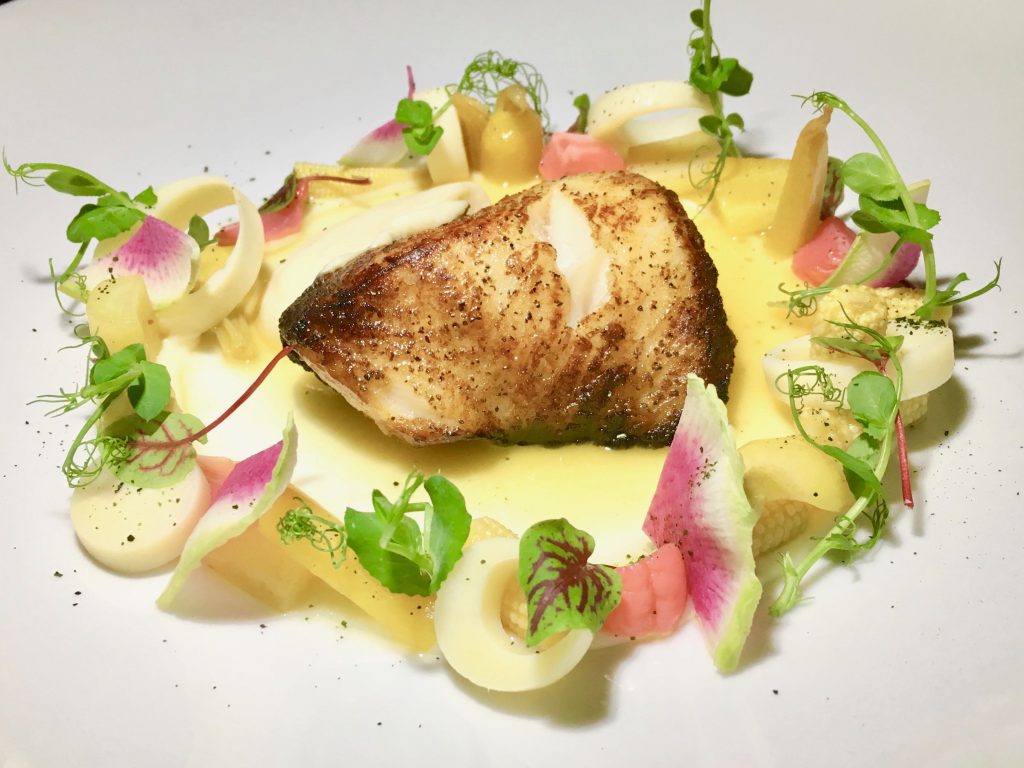 Also not-to-be-missed is their tender and exquisite looking black cod with grapefruit salsa, cauliflower puree, decorated with hearts of palm, baby corn and red beets. Meat eaters will enjoy the pressed suckling pig atop a chayote salad with tepejilote (Pacaya palm) and a chile mole sauce ($26).
We were glad that we saved room for the finale of chocolate mousse, avocado puree cocoa crumbs and coconut sorbet ($12) served to us with a dessert drink (Del Carajo) with a shot of espresso, mezcal, Kahula and Licor 43 ($12).
I highly recommend the Black Ant.
Black Ant
East Village
60 Second Avenue
NY, NYC 10003
(212) 598-0300
https://www.theblackantnyc.com/