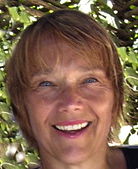 Bonnie: In last week's FeaturedBite, we suggested Entwine Pinot Grigio, which as you know, should be served well chilled. So what do you do if you want to bring it as a hostess gift and want it ready to serve at the correct temperature?
In the past, I would wrap the white wine or champagne I was bringing to my host/hostess in ice packs in a cooler until I arrived, then quickly wrap the bottle in an attractive bag before presenting it icy cold. I've always wanted my host to have the option of immediately serving what I brought without worrying about its temperature.
Now that's made easy with a colorful Ravi goCool cooling bag. Just freeze the bag for at least an hour, put your chilled wine in the bag and the bag will keep your bottle at the right temperature. These cute bags come in yellow, blue, purple and clear – and are a gift themselves. One that your hostess may just decide to regift!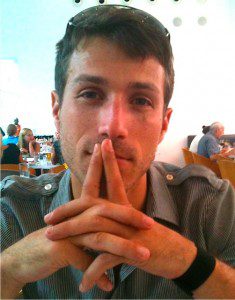 Bryan: Ravi Solutions originally made its name in the overly crowded world of wine gadgets by introducing a completely new invention. Ravi didn't just build a "better mousetrap." When it hit the market, it redefined a category. Once, there were ice buckets to chill your wine, but after the company's product introductions, wine chillers would forever be defined by the self-named "Ravi."
The Ravi instant wine refresher is by far the most modern and effective way to cool wine — whether its red, white or rose — to your ideal temperature. With the Ravi, wine goes from the shelf to the glass at the absolute perfect temperature with a simply amazing cooling process that's 40x faster than any other product on the market. The Ravi is so different from other chillers, it's barely recognizable as a chiller! It's actually an attachment that fits over the mouth of almost any wine bottle (OK, not your jeroboams) allowing you to pour directly through it. The wine passes through a cold stainless steel tube and into your glass at the perfect temperature. The bottle is not cooled — just the wine — with the Ravi completely maintaining the integrity of the wine, altering the flavor not one iota.
After receiving so much fanfare for the Ravi, well-known Québec designer Michel Dallaire went on to introduce a few other wine winners to his collection. Though some wines are good to drink directly from the bottle, others need a bit of time and air to open them up. For these, Dallaire created the Modular Ravi Decanter, with two detachable sections allowing for easy cleaning. Seems a simple thing, but man, is this genius! This amazing innovation will surely wow any bartender or home wine aficionado who has ever tried to clean a one-piece decanter (it's impossible)!
Can't get through the entire bottle? Well, don't think Dallaire is above producing another, better mousetrap beyond his original creative invention. Ravi offers a vacuum stopper, perfect for sealing up those unfinished bottles.
And then there is the goCool cooling bag. Today's feature is a bag that will keep your wine bottle at just the perfect temperature when you're on the go. Don't want to bring your Ravi with you? This is an ice pack extraordinaire! The cooling pocket needs no ice or water; it only needs some foresight (store it in the freezer for 60 to 90 minutes before using). The goCool not only keeps your wine cool when you're on the move, but also does double duty, protecting your wine while you travel (almost like a bubble wrap bag). And, like any well-designed product, goCool comes in more than just one color. Get yours in yellow, blue, purple or the chic "transparent." There is not a better method of keeping your wine safe and chilled on the "go."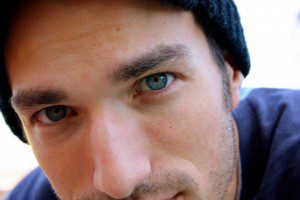 Eric: Wine is one of the few beverages that is "designed" to be served at a certain temperature (not to hot, not to cold); it is incredible how changes in temperature can help dictate, or overshadow, the subtle nuances of a particular varietal. What's even more amazing are the products available to the everyday consumer for guaranteeing the temperature of their wine is "just right" – products such as the Ravi and goCool. Both products are a practice in ingenuity, and a tribute to the oenophile in all of us.
Have you ever planned a day to the beach? Cooler packed, bathing suit on and suntan lotion lathered. You finally get situated in that perfect spot, put the umbrella up and layout the towels — you're about to sit back and crack the spine of your book, but beforehand you want a nice glass of your favorite Marlborough Sauvignon Blanc. You reach into the cooler, but realize the wine was on top, and not very cold….now you're drinking a warm glass of white, swearing at the hot sun and realizing you're covered in sand. It's situations like these that resulted in the creation of the goCool — a bag designed to keep your white wine at the perfect temperature. If you're not sold on using it for yourself — present it as a gift (with a bottle) the next time you attend a house party, or use it to wrap your wine while traveling on a plane…all-in-all, it's practical for a variety of reasons.