Bonnie: When testing recipes for my cookbooks, I learned that if I invited people ahead of time for sampling, they considered it a dinner party and expected all that the name implied.
I just needed people to eat. Desperately.
In the early '90s, at the time I was writing Beans, neither Bryan nor Eric ate these nutritious little morsels. Since I needed to test and retest my recipes and didn't want to waste any food, I came up with a plan.
At about 5 pm I would pick up the phone and begin calling friends to see who was available that evening.
"Can you come for a bean tasting in about an hour?" I'd ask. "Yes, the kids too – that is if they eat beans."
I'd keep calling until I had enough people to help sample all the dishes I was testing.
Beans have a well-deserved reputation of being the musical fruit–that is, unless you eat them regularly. Seriously, the more often you eat beans, the less gas you'll have. Knowing that my arriving guest couldn't possibly be consuming as many beans as I was, I put little bottles of Beano (the anti-flatulence food enzyme) on the dining room table right beside the serving bowls full of various renditions of beans.
Those evenings always ended up with quite an eclectic mix of friends around the table—chatting, sampling and voicing their opinions on what they were eating.
Those who didn't love beans as I did preferred the dishes made with cannellini beans, the white-colored oval beans with a nutty flavor and smooth texture, also called white kidney beans or haricot blanc. As beans go, they're a good place to start.
One unusual and quick use for cannellini beans is Pizza Provençal. Yes, a white bean pizza. Just mash 1 ½ cups cannellini beans (rinsed and drained), 2 minced garlic cloves and a teaspoon olive oil; season with salt and pepper. Spread over a prebaked pizza crust (such as a Boboli, available in supermarkets), top with a thinly sliced tomato, crumbled goat cheese and fresh rosemary. Bake in a 450-degree oven for 8 to 10 minutes until the cheese melts.
Or, for a slightly different Pizza Provençal-2, top the mashed beans on the pizza with some pesto, thinly sliced tomatoes and grated Parmesan cheese.
Another quick favorite is Escarole & Bean Soup. For that I cook some crumbled chorizo (about 1/2 pound) in a saucepan and add cleaned escarole leaves (about 1 pound), cooking until they wilt. Then I add a can of cannellini beans (half of which I mashed with a fork, as this will help thicken the soup), some chicken broth (about 4 cups), salt, pepper and some red pepper flakes. I simmer to meld the flavors, and serve topped with freshly grated Parmigiano-Reggiano. As with all soups, it's even better the next day.
Herbed Pasta and Beans (pictured below) is adapted from the folks at Progresso; it takes about 25 minutes to prepare and serves 4. Cook 2 cups rainbow rotini (spiral pasta) as directed on package, adding 1 can drained and rinsed cannellini beans during last minute of cooking time. Cook until rotini is tender; drain.
While the pasta is cooking, combine 2 seeded and chopped tomatoes, 2 tablespoons each fresh chopped chives, minced parley, extra virgin olive oil and capers, 1/4 teaspoon salt and some freshly ground black pepper in a large bowl. Add the drained rotini and beans; toss gently to combine. Add 1/2 cup shredded fresh Parmesan cheese; toss gently and serve, adding, if desired, additional chives or parsley.
Bryan: I have not thought about a white bean pizza in a long time, but they are fantastic! If you have not tried one, this is a MUST; both the pesto and white versions of the pie are truly delicious and incredibly simple to make. Add a small spinach or tossed greens salad with a light vinaigrette for a great summer meal. Cannellini beans have a smooth texture and subtle flavor that is different from many other types of bean. Progresso continues to put out quality canned products and this one is no different. Once you've tried the pizzas, move on to more complicated recipes and you'll likely discover that you enjoy beans far more than you thought. (Eric and I learned this lesson through three separate cookbook developments, Beans, Rice and Grains!)
Eric: There are a few non-fond memories of food that stay with me to date:
1. The first (2nd & 3rd) time I ate scallops
2. Eating sweetbreads at a young age and not knowing their origin
3. The year my mother wrote her damn Beans book
Let's get one thing straight. My mother is a great cook and has created and tested a ridiculous number of recipes, but the year of that bean book turned me into a lifetime member of the carnivores. She tried to trick me, and of course Bryan (who was probably one of the pickiest eaters I knew at the time) into eating the cannelinni beans, and she did quite a good job. Both of them rave about the pizza, but my vote stays with the escarole and bean soup. The spiciness of the chorizo combined with the texture of the white beans creates an amazing taste, and, as my mother suggests, eating it the next day (I suggest draining the broth and throwing it on some fresh pasta) is even better. Since the days of cookbook testing I have developed a tolerance for every food imaginable but still just can't get over those damn scallops.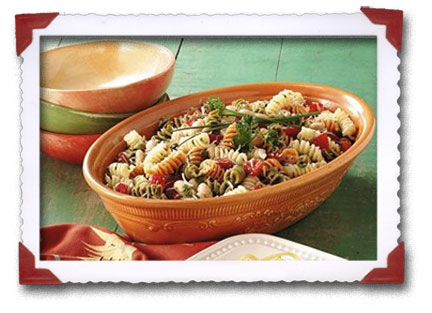 THIS WEEK ONLY 2 lucky winners will be chosen at random to receive a case of twelve 19-ounce cans of Progresso Cannellini Beans. (Take a Chance)