This has been the year of super-premium gin, at least with the samples I've received to review.  The gins include McQueen and the Violet Fog, Brockman and the most recent Jaisalmer (pronounced jess-all-mur).
McQueen (SRP $40), as I had written, is a complex non-juniper forward gin with a bit of heat, spice, herbal, citrus and herbal notes. Good on the rocks.  Brockman (SRP $40), too, is light on juniper with notes of citrus peel, coriander, blueberries and blackberries. It's made in the United Kingdom.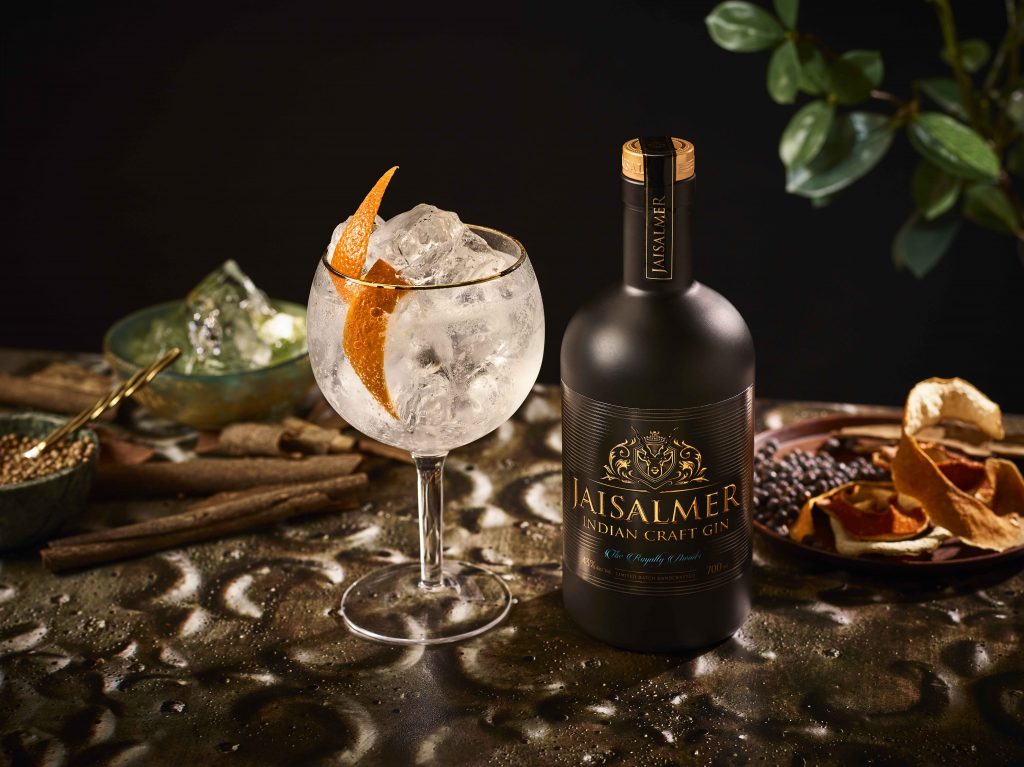 Jaisalmer, the Indian craft gin takes its name from the Golden City, located in the NorthWest of India in the state of Rajasthan (SRP $50). It is distilled in a copper pot still with botanicals from India, giving it a sense of terroir. Unlike the other two, this gin has the classic juniper nose. With that, you'll find a touch of citrus and coriander.
A group of testers sampled the gins neat, then with tonic.  Not surprisingly, the gin drinkers preferred the Jaisalmer with its juniper-forward flavor either on the rocks or as a cocktail, the non-gin drinkers preferred the others.