Use the versatile duo Nutri Ninja Nutri Bowl Duo as a Nutrient and Vitamin Extractor or a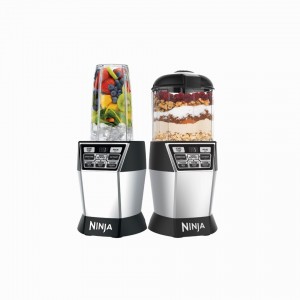 Nutrient Fusion Processor to blend whole fruits and vegetables into a vitamin and mineral rich drink. Or, use to combine ingredients to make flavorful snacks, meals or desserts.
The Auto-IQ Boost controls the texture and consistency, from juices and smoothies to dips, doughs and more.
Save
Save