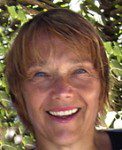 Bonnie: Tassimo was the first single-cup coffee machine I sampled and liked, but only to brew Starbucks Africa Kitamu. I found most other T-discs too weak for my palate, as I like a strong cup of coffee.
When I heard the news last year that Kraft (the corporation behind Tassimo) and Starbucks were parting ways, I started stocking up on my favorite Africa Kitamu T-discs — until I heard that Starbucks and Green Mountain Coffee Roaster, makers of Keurig's K-Cups, had made a deal.
That's when I switched to the Keurig single-brew machine. I like how it works and the coffee it produces.
I'm sure by now you've seen the K-Cup machine that's become ubiquitous in doctors' offices, hair salons, car-repair shops and, of course, homes. I like their brew, as unlike Tassimo, you can pick the strength of your coffee by selecting the amount of water you want, ranging from 4 to 10 ounces. I like that and like this machine, as well as its selection of more than 250 varieties of K-Cups to choose from.
Enjoying a bold cup of coffee, I choose the Barista Prima House Blend and French Roast varieties, and Green Mountain Coffee Dark Magic Extra Bold Coffee, as well as some of the new Starbucks K-Cups. They're now in Breakfast Blend, Pike Place Roast, House Blend, Sumatra, and French Roast varieties. Individual K-Cup single-portion packs are convenient but not inexpensive. One serving costs between 50 and 75 cents, making a cup more expensive than grinding and brewing the same brand at home, but much less expensive than coffeehouse coffee. But by buying the My K-Cup accessory ($17.95), you can use your Keurig machine for your own brew.

Bryan: I don't know if I am in the minority or not, but right up until the time I got my Keurig in the mail, I still hadn't been won over to the K-Cup revolution. Thank you Keurig; you have certainly changed my mind. In all honesty, I was still not fully sold on pod-based coffee production when we considered writing about Keurig. And it's not the machine that's the actual problem. There is no arguing with the simplicity of a system that utilizes a single-use coffee pod (also known as a K-Cup) coupled with a foolproof method for measurement of water and heat… it's just that lack of freedom you end up with that I always found troubling.
A standard-use K-Cup brewing machine is just about the last coffee maker you'd ever want to be stuck with in a post-apocalyptic world. If the one-eyed man is king in the land of the blind, the guy with the old-fashioned percolator would be master of the new coffee world where others had amazingly efficient K-Cup machines without any K-Cups to brew! The trouble for me was never the machine (it's wonderful), but the reliance the machines had on those little freaking pods! In most places, you can't just pop out to the store and pick up some pods. You have to special order them. Most people have a hard enough time remembering to return their Netflix DVDs to get more at no additional cost, so who's going to remember to stay on top of the pod ordering?
Along comes a breakthrough: The Keurig Platinum Brewing System — and many other Keurig brewers — is My K-Cup compatible. "What," you ask? It's a new way of brewing with K-Cups that allows home brewers to make their own pods. They're reusable, refillable and break reliance on purchased pods! Now we're cooking (brewing)! All of a sudden, the pod brewer is the king of the new world! We can survive without mail order! Oh wait, likely no electricity? Okay, get a percolator as a backup, but enjoy the fact that you can buy your own coffee, even grind your own beans, and you can still have the ease and convenience of programmable single-cup brewing. Ahh… That is nice isn't it?
Keurig's Platinum system can (of course) brew a perfect cup of coffee, but it is also great for tea and hot chocolate. It even has a removable tray to accommodate oversized travel mugs for those of us who are always taking it "to go." I used to say, "If not for the pods, I'm out of downsides." The Keurig Platinum is really the best way to make a cup of coffee at home.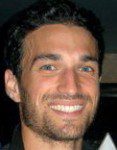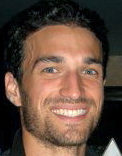 Eric: This product boils down to a simple equation: Morning addiction + instantaneous gratification + quality coffee (of your choosing) = the Keurig Brewing System. What's not to love about having your morning coffee at the press of an incredibly elegant, sleek-looking button? And what differentiates the Keurig coffeemaker from other brands such as the Tassimo, DeLonghi and Cusinart? Not much, aside from an affordable price tag and the option of using your own coffee in refillable coffee pods.
What's unique about the Keurig (aside from trying to pronounce the name) is the ease of use. With the new platinum edition, you can brew coffee, hot cocoa and even iced beverages in under a minute, while at the same time choosing the temperature you would like the water. The Keurig Platinum Brewing System is designed for coffee enthusiasts who don't have the time to be enthused. One-button technology makes the Keurig a force within the world of coffee machines.