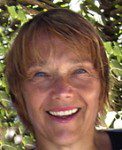 Bonnie: Because they're easy to use in making a freshly brewed cup of java, single-serve coffee brewers have popped up almost everywhere. I've seen them in gyms, salons, banks, hotels and, of course, homes.
Green Mountain Coffee Roasters makes more than 250 varieties of K-Cups for the Keurig single-serve coffee brewers that includes major brands like Dunkin' Donuts, Newman's Own and Starbucks. I've read that in 2011, more than 5 billion (yes, billion) units were sold. That's also the downside.
The K-Cups can't be recycled and so add to our landfill. That, and they are expensive, about 50 to 75 cents per cup. When we reviewed the Keurig machine earlier this year, we suggested buying the accessory "My K-Cup" — the only option at the time — and filling it with freshly ground coffee. That unit requires removing the existing K-Cup filter-holder assembly from your unit so you can insert the separate assembly. Since that wasn't an intuitive process, the web is full of videos illustrating how to do so.
Enter Ekobrew. It's a reusable BPA-free filter for the Keurig brewing system. To use, you open the lid, fill it 2/3 full with ground coffee, close the lid and pop it into your machine. It's that easy. Then, just rinse, refill and reuse. Ekobrew doesn't contribute to our landfill.
I just learned from Ron DeMiglio, president of the company, that it's about to announce the introduction of a stainless steel Ekobrew that will retail for $24.99. Stay tuned for more information about that.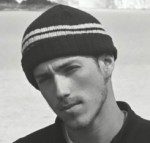 Bryan: Single-serving coffee makers are certainly all the rage. Point of fact, they represent the fastest growing segment in the coffee market; a multi-billion dollar enterprise to say the least. There are stars of the category, and we've even recently written about one, noting Keurig's line of home brewing machines. At that time, I acknowledged the brewer's wonderful compatibility with reusable K-Cups. In reality, Keurig is the market leader, so other companies are designing their wares to work within the Keurig confines. Though there are a number of companies out there producing reusable "K-Cups" for use in these machines, Ekobrew is kinda the "Cadillac" of the niche.
Why would you want a reusable K-Cup? Well, for many reasons, but let's start with waste. One criticism of the growing single-brew trend focuses on the overwhelming waste. Over the course of this year alone, over 5 billion K-Cups will be used and thrown away by single-serving coffee consumers. As most K-Cups are made from plastic and will just end up in a landfill, it seems an unsustainable, wasteful trend. Enter Ekobrew.
Ekobrew tackles one main critique of single-cup brewing, offering a unique alternative to prefilled K-Cup packs. The reusable filter is made specifically for Keurig brewers (though it will work with several other companies' versions), allowing you to enjoy the coffee of your choice. Why bother with a single brewed cup if you can't have your own freshly ground beans? Now you can. Furthermore, on average, you'll save up to 70 percent on your coffee costs using your own beans. Why wouldn't you use it?

Eric: Keurig coffee drinkers unite: Ekobrew has arrived. In this day and age I'm looked upon by most home-brewers (we're talking coffee) as a traditionalist. My morning ritual consists of medium roast coffee beans, a coffee grinder and a large French press. For most modern coffee drinkers, my ritual is comparable to making fire by rubbing two sticks together; it's obsolete.  The Keurig coffee machine has helped to streamline most people's morning coffee ritual, as with the press of a button (after filling with water and inserting a pod) the magical black gold flows. Ekobrew has helped to throw a much needed monkey wrench in the whole process by allowing the consumer to choose what type of coffee they'd like to brew; and choice in today's world is a necessity. Ekobrew has helped to put the power back in the consumer's hand, now it's up to the consumer to recognize and take advantage.