Shaken, not stirred. With a twist, on the rocks or maybe straight up.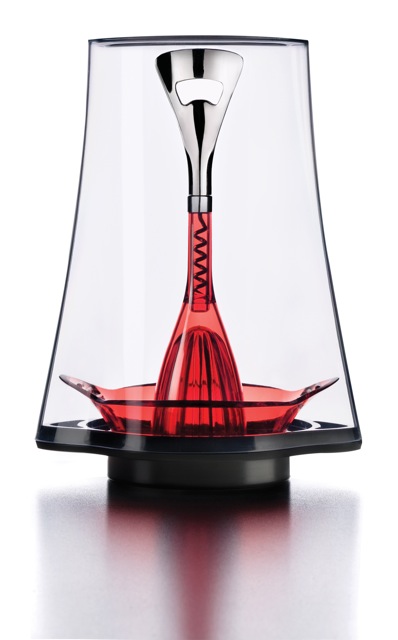 No matter how you take your drinks, a good set of bar tools is essential for getting the final product to come out properly. One furniture designer believes that he can replace your myriad of bar gadgets with one do-it-all gizmo called the Bartule.
I must admit it certainly has a unique look. The Bartule has an interlocking, compact design combining everything you'll need run your home bar including: an ice bucket, bottle opener, corkscrew, jigger, citrus juicer.
The ice bucket lid also functions as a salt rimmer or wine coaster. Each tool fits together to createan interesting sculptural icebreaker of its own.
-bryan
If interested: www.Bartule.com