Wonderful Sweet Scarletts red grapefruits, grown in Texas, are sweeter and not as acidic as regular ones. They are non-GMO verified.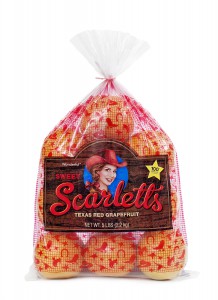 A half medium sized grapefruit contains 60 calories, 2 grams fiber and contains 100% of the daily recommended amount of vitamin C. It is also an excellent source of vitamin A with 35% of the daily recommended intake.
Kristine James, intern at Bite of the Best: Sweet Scarletts taste sweeter and not as bitter as other varieties.