Now here's an unusual purse! Vivajennz insulated purse allows you to take a beverage anywhere without a hassle. It features a reusable, BPA- free, three-liter insulated beverage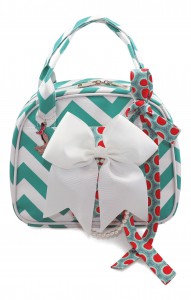 bladder that dispenses the liquid from a spigot under a hidden flap. Simple place a boxed wine or pour in with your favorite drink, attach the spout and place in the purse for easy transport and enjoyment. Good for picnics, pools, beaches or even a girls night out.
A percentage of each purchase is donated to autism research.