RW Garcia introduced three new flavored tortilla chips, Salsa Mixtbag, Sweet Potato Dippers and English Cheddar Dippers.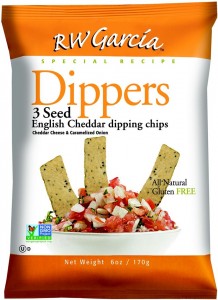 These chips are made with natural ingredients, are gluten free and non-GMO (genetically modified organism) certified.
Each 1-ounce serving contains 140 calories, 1 gram saturated fat (of 6-7 grams total), 50-80 milligrams sodium and 2 grams protein.