I recently came across a marketing firm that uniquely focuses their efforts on promoting boutique, local food companies; Regional Best. Now… PR companies are by their very nature spin-machines… but everyone's got some spin, I'm just glad to see it being done for the little guy!
Mother's Day is fast approaching, and it's the perfect time to pamper your favorite foodie with her favorite foods, but this year, try something special. Whether its a sweet or savory goodies you're seeking, you're sure to find a number of delicious options with Regional Best.  What kind of mom do you have? Here are a few gift ideas to get you started.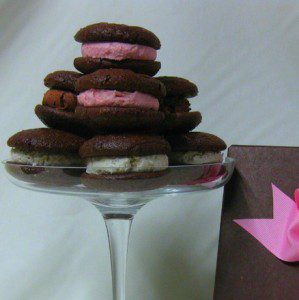 For the Gluten Free Mom
Caren Wize, chef and owner of Truly Wize Bakery, makes delicious all natural, gluten free products that are beautifully packaged in eco-friendly gift boxes.  RB recommends  Assorted Macaroons,  the extra rich and moist Gluten Free Brownies, and the fruit flavor filled Whoopie Pies.

For the Chocolate Lover Mom
Roni-Sues Chocolates of New York City offers several truffle collections, including the Cocktail Truffle Collection, unique handmade truffles featuring a variety of classic cocktails like the Manhattan, Mojito, Dark & Stormy, Mimosa and Margarita.  They're made with the finest local ingredients and some include tequila, coconut rum, bourbon and sweet vermouth.  In addition, Roni-Sue's exclusive Regional Chocolate Collection features a variety of flavors each very different and unique to represent regional flavors throughout the United States, such as blueberry, cherries jubiliee and pecan pie.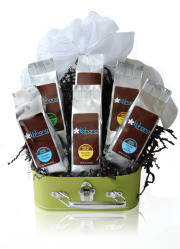 For the Garden Lover Mom
Artisanal Shortbread from Simply Nic's in New Jersey is available in luscious varieties like Rosemary, Lavender and Cardamon Candied Ginger.  Artisan Baker Nicole Bergman gets  fresh rosemary from local farms, and gardens in and around Princeton, NJ.  She harvests rosemary from the herb garden that Littlebrook Elementary School's Garden Club (in Princeton, NJ) plants, as part of the Princeton School Garden Cooperative.
For the Breakfast Lover Mom
If mom is a coffee or tea lover, you can't go wrong with Kohana's Best Coffee Sampler, a selection of Kohana's best roasted coffees, or the Flowering Teas Sampler from Great Lakes Tea and Spice.  The teas are absolutely gorgeous served in a clear class pot or cups.
For more great ideas, check out their gift guide at Regional Best. Treat mom right this year
-bryan