Pereg Natural Foods introduced Kaňiwa — AKA baby quinoa — that is dark reddish-brown and half the size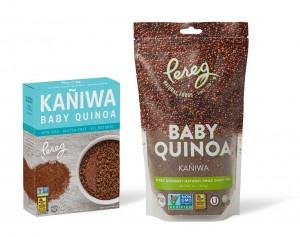 of a tiny quinoa seed. It is gluten-free, non-GMO project verified and unlike quinoa does not have a saponin coating that can have a soapy, slightly bitter flavor if not rinsed properly.
Each 1/4 cup serving contains 178 calories, 2 grams saturated fat (of 21 grams total), 3 milligrams sodium and 7.5 grams protein. It is an excellent source of fiber with 4.9 grams per serving.
Save
Save