Lundberg introduced Organic Tri-Color Blend Quinoa including white, brown, red and black seeds. It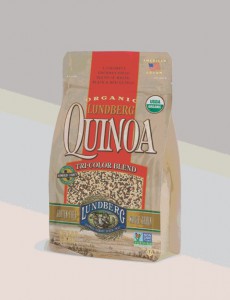 makes a great meal on its own, in salads or as a base for a variety recipes.
Each 1/4-cup serving contains 170 calories, 2.5 grams total fat, 6 grams protein and 3 grams, a good source, fiber. One serving provides 45 grams of whole grains or about the government recommended daily amount.