Lobster Reef — a boutique label is named after the brightly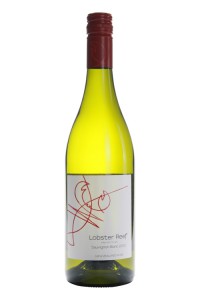 colored rock lobsters along the rugged Marlborough coast — offers an aromatic 100% Sauvignon Blanc wine with the traditional minerality and citrus of Marlborough, New Zealand.  Affordable at $10 to $15 a bottle.
Enjoy on a warm spring or summer eve, or with lobster, cheese or green vegetables.