Anyone who's tried to make oatmeal in the microwave, knows of the mess. No longer with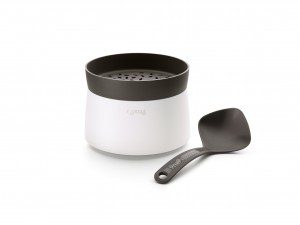 Lekeu Oatmeal Kit that cooks 4- servings (32-ounces) of oatmeal (as well as other grains) in the microwave in minutes. The dishwasher-safe oatmeal maker is made from 100% platinum silicone, PBT and nylon.

– bonnie: This pricey gadget works, but so does having a deep enough bowl so the oatmeal doesn't overflow.