Honey Maid introduced Birthday Cake Teddy Grahams with colorful sprinkles. These teddy-shaped cookies, made without high fructose corn syrup,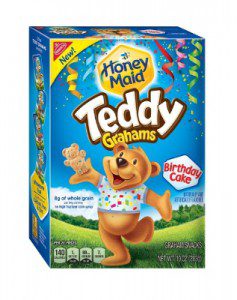 provide 8 grams of whole grains per serving or 15% of the recommended daily value for children.
Each 24-piece serving contains 140 calories, 1 gram saturated fat (of 4.5 grams total) and 7 grams sugar.