Garden Lites Veggie Bites are all natural pre-made, gluten free, dairy free and Kosher certified snacks. To eat, microwave  for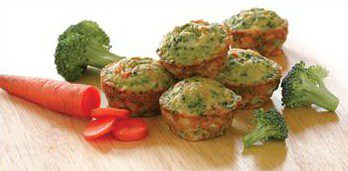 one minute or heat in the oven for 15 minutes.
One 3-bite serving has 130 to 170 calories, 0.5 gram saturated fat (of 1.5 to 5 grams total), 390 to 410 milligrams sodium, 5 to 11 grams protein and 2 grams fiber,  and is an excellent source of vitamin A.