I had heard others rave about Taïm, the storefront falafel place in the West Village from Israeli chef Einat Admony (Kish-Kash, Balaboosta).  There are five locations of this chain; this one plus others in Nolita, Midtown East, Flatiron and the Financial District.
We couldn't miss the three people sitting on the small bench outside the restaurant about to dig into their food. One had a colorful mixed falafel platter ($12.95) with both the green and harissa falafel, hummus, Israeli salad, pickled cabbage, shifka peppers, tahini, za'atar and a pita. Taïm, which means tasty in Hebrew, packs the green ones with parsley, cilantro and mint, the harissa with a signature spice blend and the red with roasted red pepper.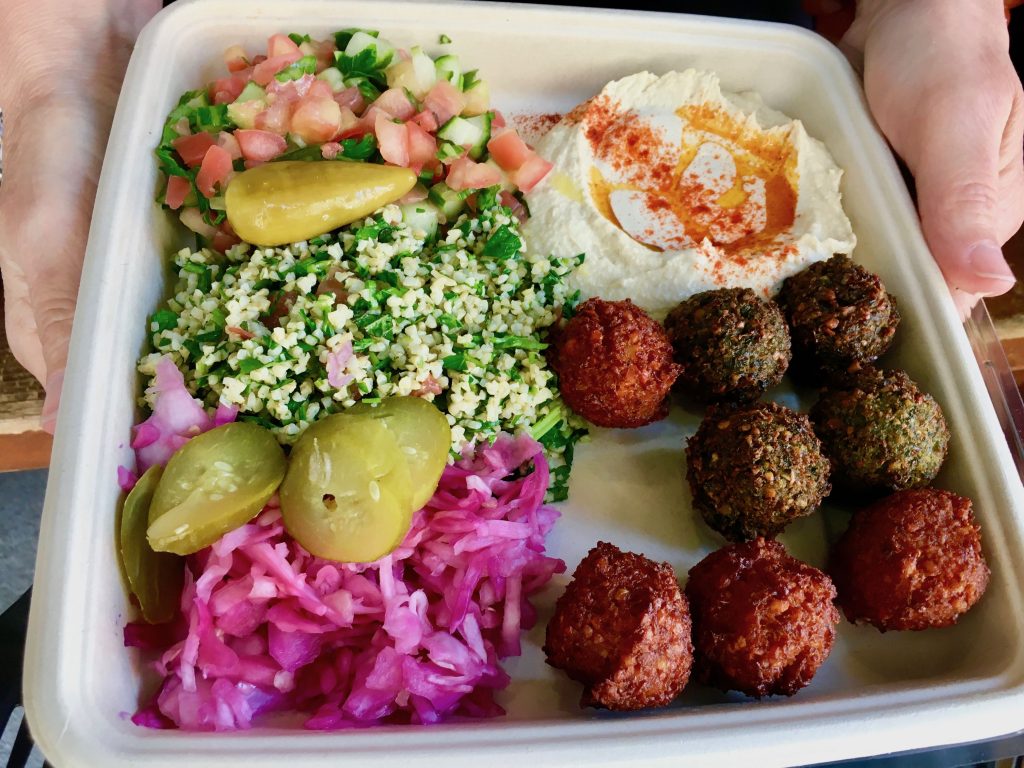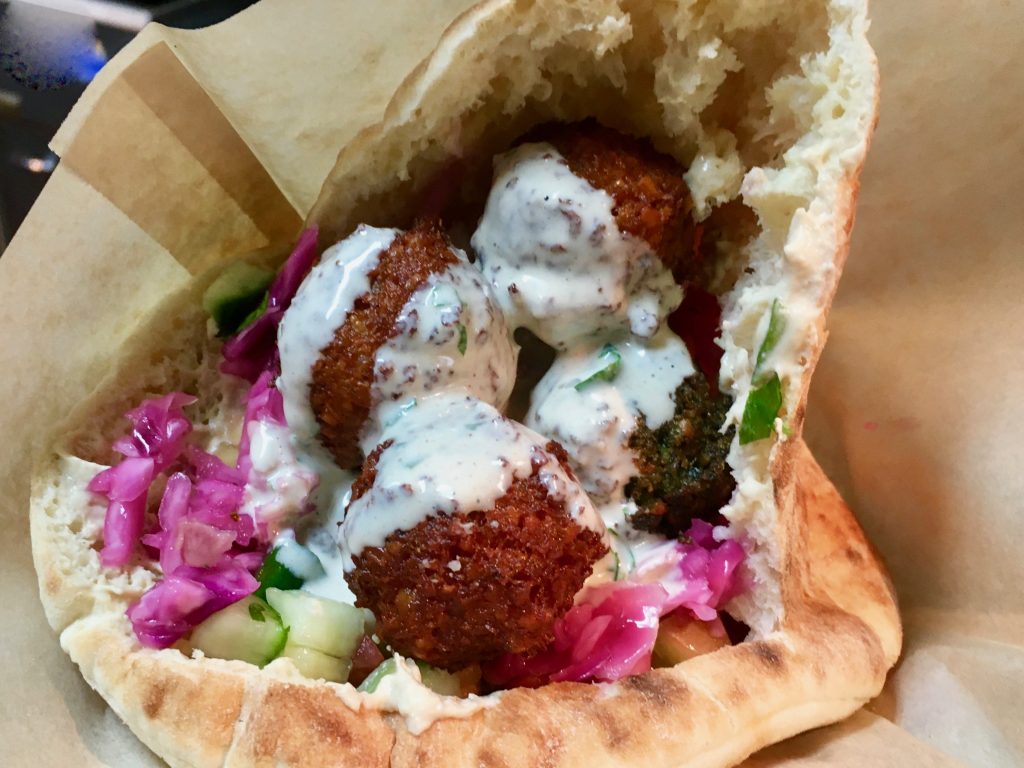 The other two each had puffy filled pitas ($8.95), one the classic falafel packed with hummus, salad, cabbage and tahini; the other hummus marinated beets, Moroccan carrots and tahini.
We each ordered a falafel pita ($8.95) and had to wait as there were a few orders ahead of us. This is different from Rainbow Falafel right off Union Square where the person makes your meal as you order. Rainbow is as good as Taim and costs less.
Since the outside seating was full, we ate ours at one of the five minuscule counter seats inside. When we emerged, we noticed the clean containers and satiated smiles of those on the bench.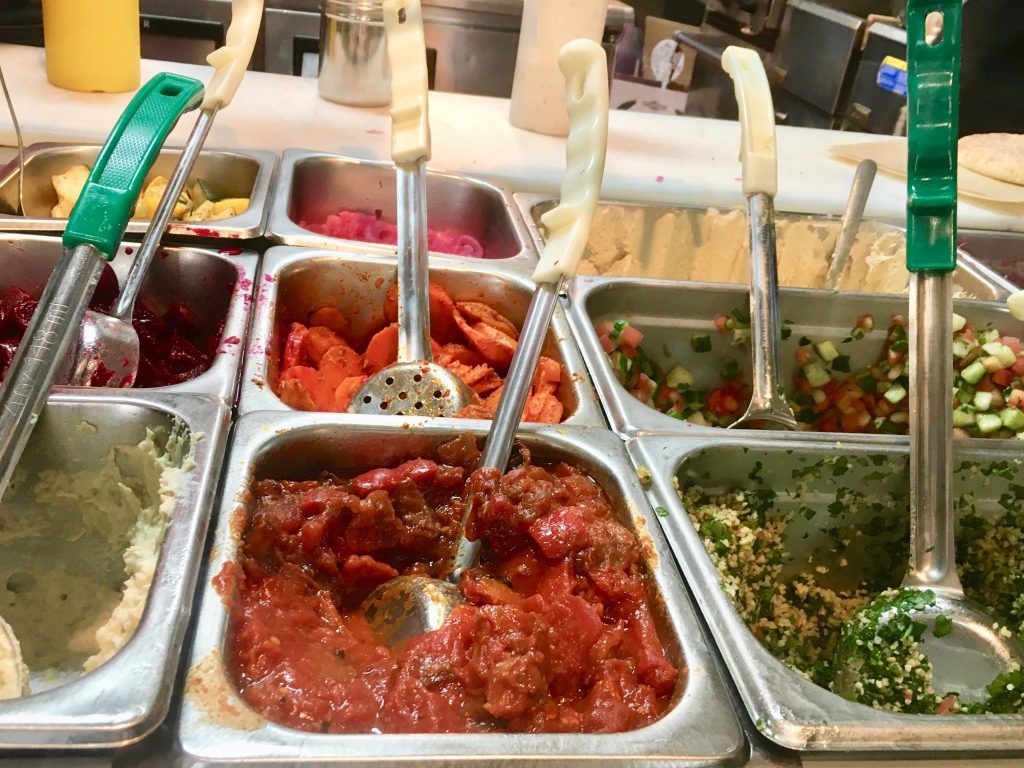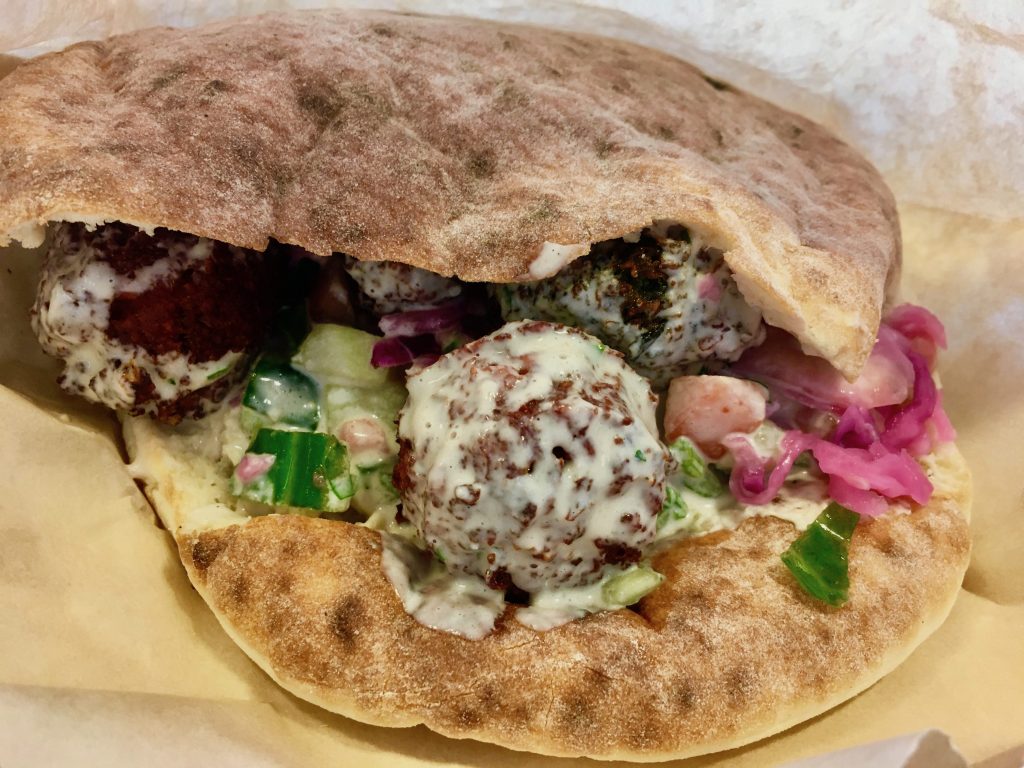 I do recommend a visit to Taïm for falafel. Next time I'll try the platter.