Chef Einat Admony's much-loved Balaboosta restaurant is open again in a new space in the West Village. As I wrote when I visited the original restaurant,
"Balaboosta: n. A Yiddish term meaning the perfect housewife, homemaker, wonderful mother, cook & gracious hostess."  Einat Admony is a 21st-century balaboosta (Yiddish for "perfect housewife"). She's a mother and wife, but also a chef busy running three bustling New York City restaurants...
This time we went to just share some small plates. The market fish ceviche was small indeed, especially for the price. The marinated fish comes wrapped like mini tacos in thinly sliced kohlrabi ($18). Tasty but tiny portion!
We also shared an unusual hummus "basar," topped  with ground beef ($15) seasoned with a middle eastern spice blend (baharat) accompanied by two super-thick "pita" served in a mini paper bag.
My favorites were the octopus tentacle with ($22) fingerling potatoes and pickled onions atop harissa aïoli sprinkled with chopped pepitas and the lemony fried crispy cauliflower ($14) sprinkled with a few currants, pine nuts and minced parsley.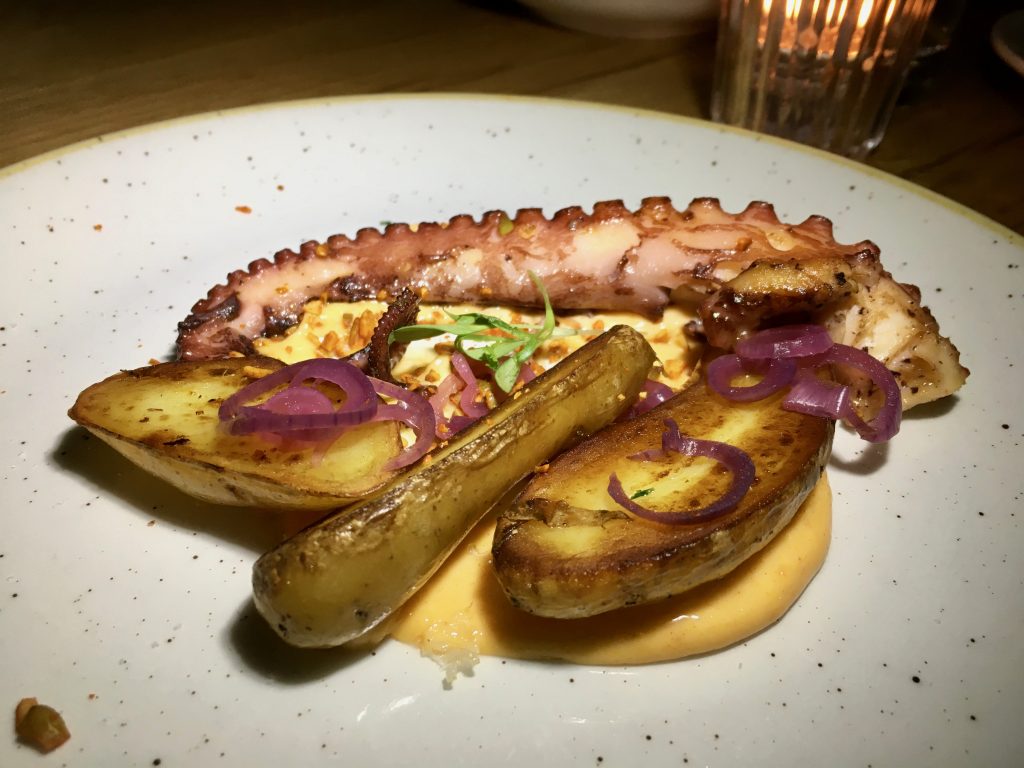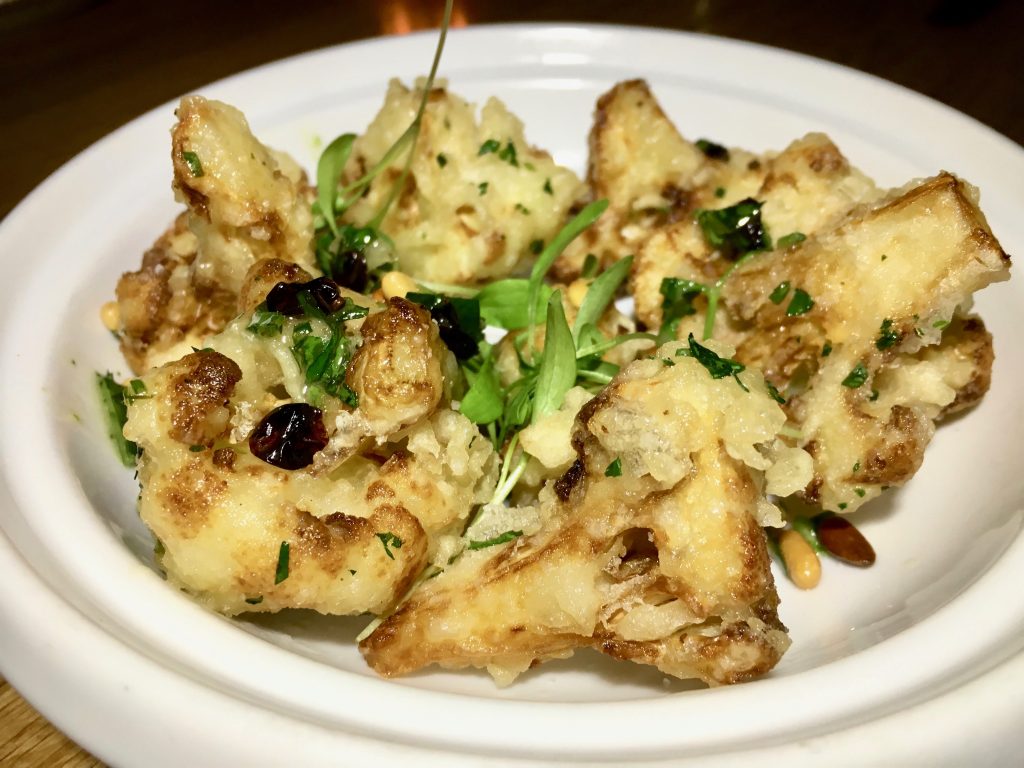 Balaboosta
West Village
611 Hudson St
New York, NY 10014
212-390-1545
balaboostanyc.com