Fans of Einat Admony's Balaboosta (a Yiddish term that means the perfect housewife and mother) will enjoy a visit to her newest place Kish-Kash (named for the special sieve traditionally used to make the small semolina pasta). This North African casual dining couscous restaurant specializes in hand-rolled, hand-sieved Moroccan couscous and authentic North African Jewish cuisine.
I was intrigued, having read about her opening earlier this summer as the first-ever couscous bar in New York City, featuring the couscous topped with braised meats and fish, plus salads, challah with hummus, pickled veggies and wines from North Africa and Isreal.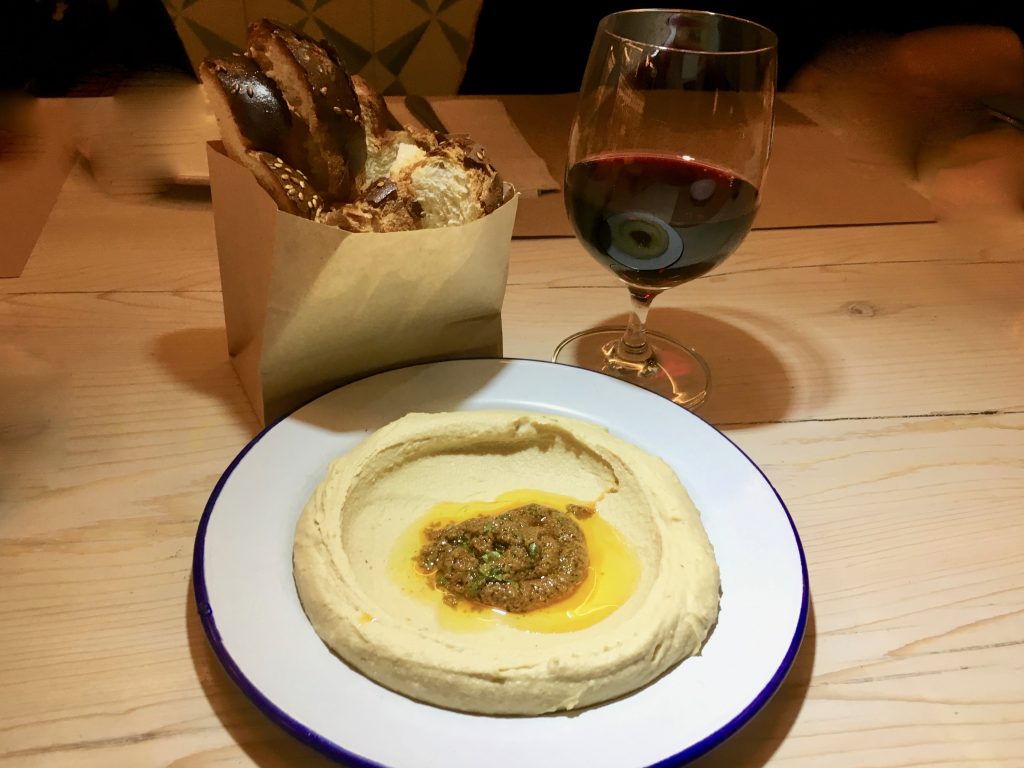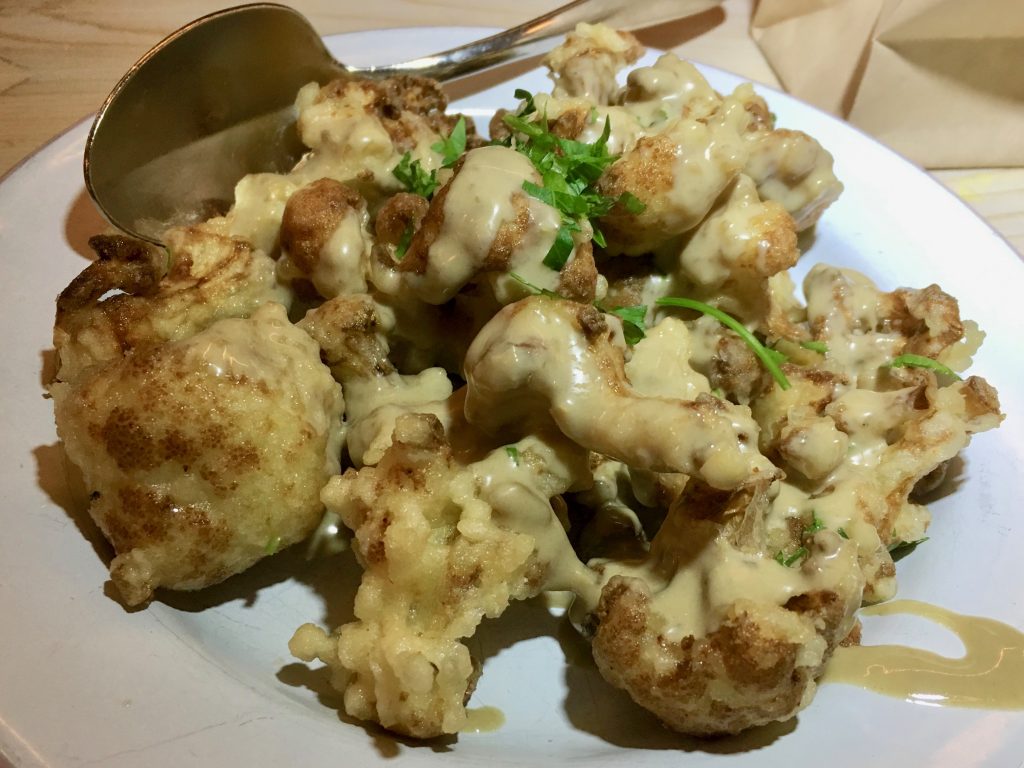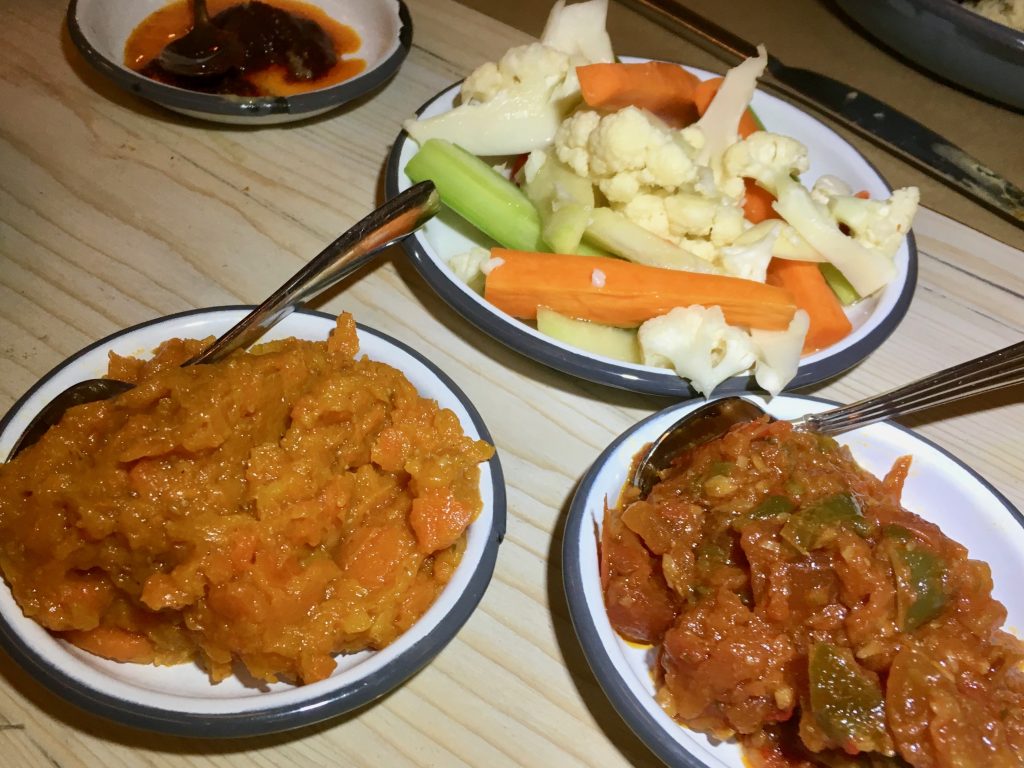 The hummus that comes with challah ($9) was fine. I also liked the unusual quickly fried cauliflower with tahini and pickled raisins, missing the menu promised pine nuts ($12).  Three of us selected the lamb, couscous with dried fruit and almonds ($21), one had the short rib with Swiss chard, white beans ($19). Both were flavorful quite filling comfort food.
We added the "additions" ($3 each all three for $8) mashed squash with a smidgeon of harissa (it needed more), slowly cooked tomatoes with peppers and garlic and lemony pickled veggies. If I went back, I'd skip those.
Do go if you're looking for a hearty satisfying fairly quick meal this winter, especially if you're seeing something at Cherry Lane Theatre, which is what we did. We saw "Someone Who'll Watch Over Me." All four of us decided to leave at intermission. Enough said.
Kish-Kash
West Village
455 Hudson St
NY, New York 10014
(646) 609 – 5298
kishkashnyc.com