I had eaten at Bluebird London in the Time Warner Center (third floor) when it first opened. I knew by this visit the kitchen would have its act together.
They did.
It was our ex-expat's holiday gathering, with 25 of us in a private room.
They served warm rustic boules on wooden boards piped with a surprisingly tasty butter flavored with Marmite. Yes, that horrible salty classic English condiment. This restaurant is, after all, from the British restaurant group, D&D.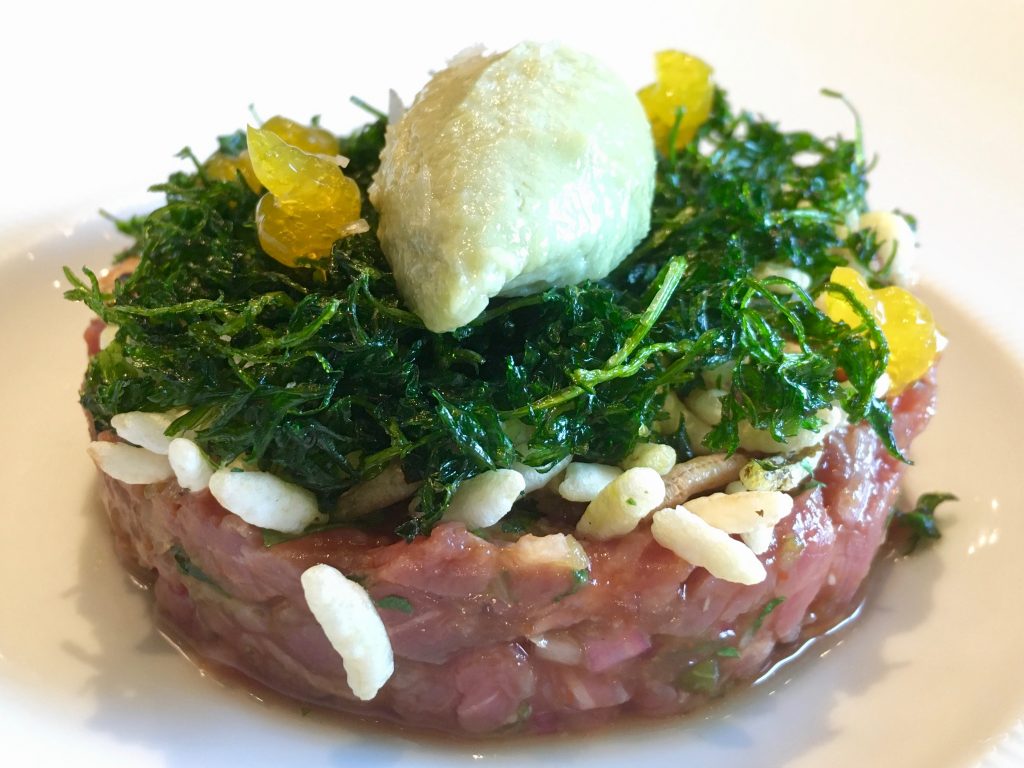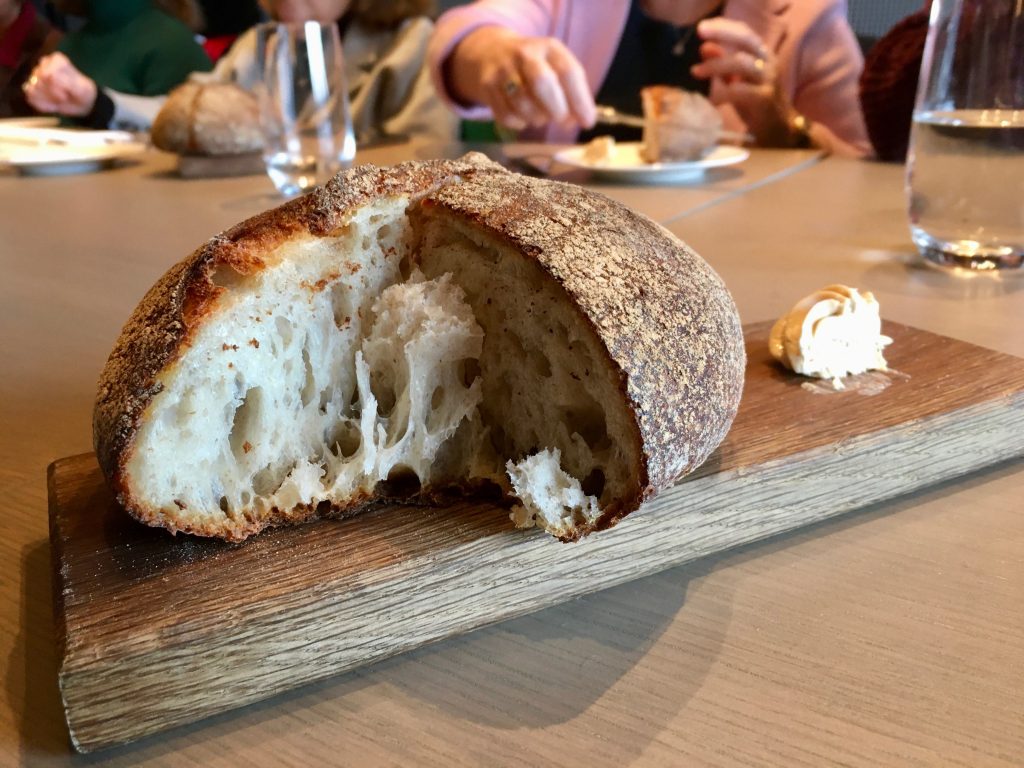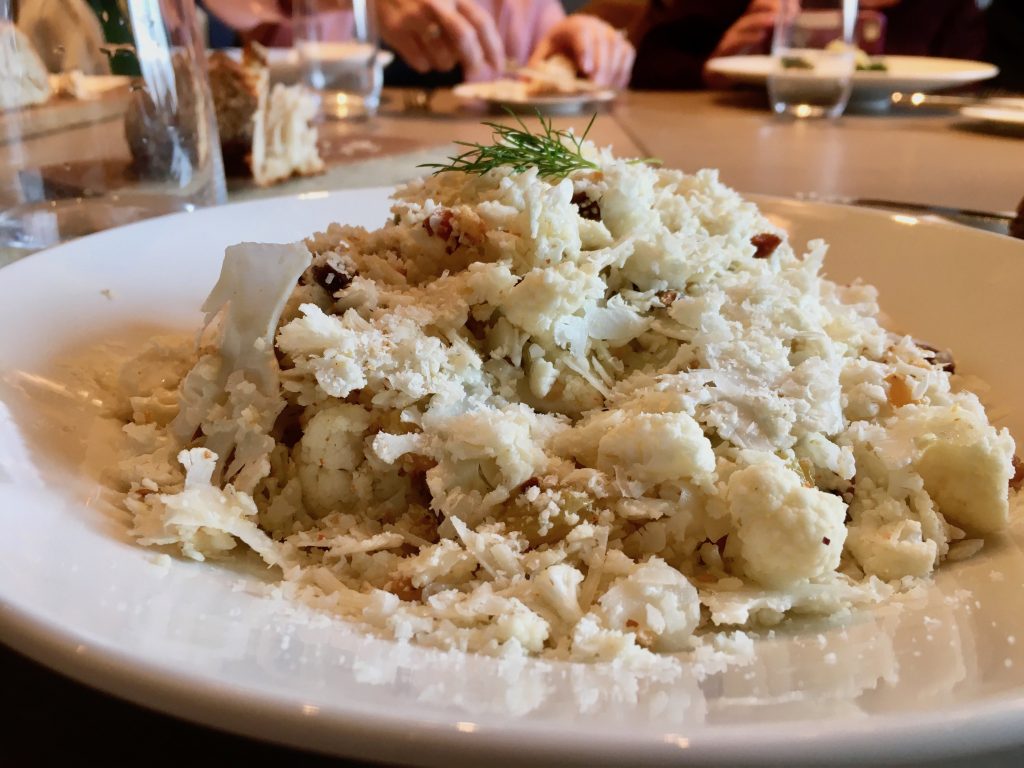 Gooseberries and pumpkin garnished the Brooklyn buratta ($19), which I found bland and in need of salt. I liked it, though, when I spread it on a piece of the crusty boule. The lightly dressed freshly shaved cauliflower came mixed with raisins, capers and spiced nuts ($19). The steak tartare (the only dish I didn't sample ) looked good, topped with wild rice, greens and a wasabi sorbet ($23).
Their cavatelli was a simple lemony ricotta pasta dish with tender braised short rib ($29). The 3-piece presentation of the branzino ($35) was a bit odd.  One plate contained the pan-seared fish, a portabello pesto quenelle and two celery root coins that came with a side pitcher of balsamic hollandaise, almost too thick to pour.  Their Hasselback potatoes (that needed more time in a hotter over to crisp!) came in a separate metal skillet. (Here's another version of the potato recipe.)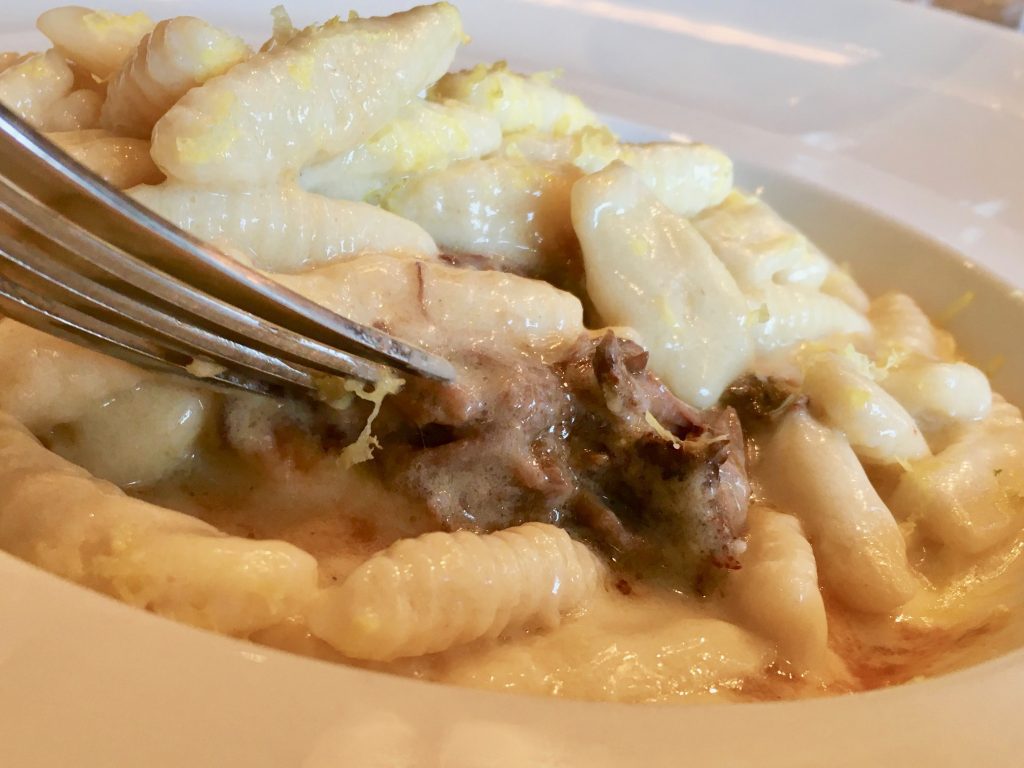 That all said, with the decent food, attentive service and amazing view make this suggestable for a meal when you're shopping at the Time Warner Center.
Bluebird
Columbus Circle
10 Columbus Circle, Third Floor
New York, NY 10019
(212) 823-6300