D&D, the British restaurant group, crossed the pond recently with it's popular London restaurant. Bluebird London is in the Time Warner Center.  The restaurant was open only for four days when I stopped by with a friend for dinner.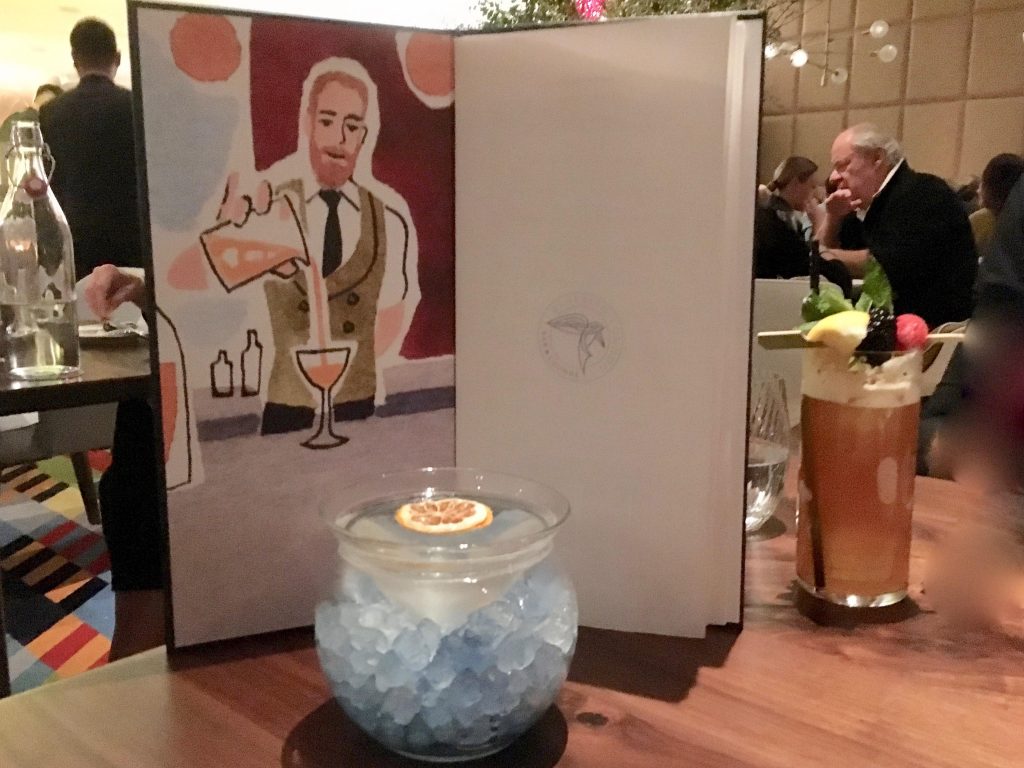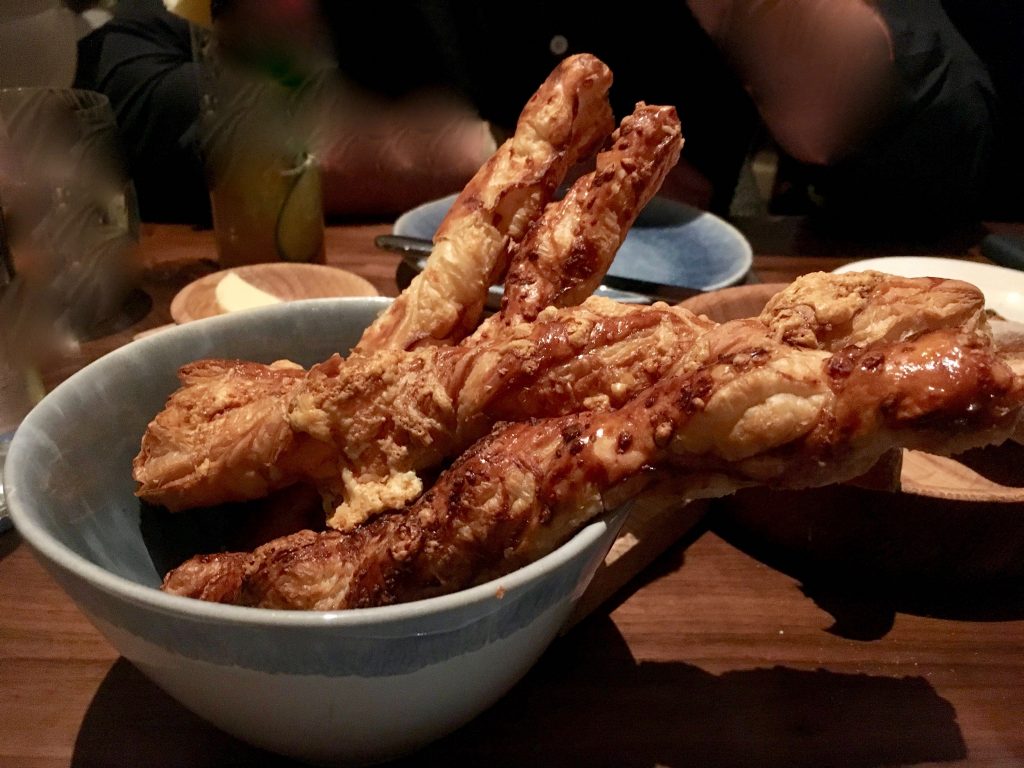 Loved the lemony Bluebird martini ($14) made with Grey Goose, lemon and essential lemon oil. We sat over our cocktails long after the glasses were empty noticing the other tables getting food  At that point, the kitchen was mighty slow, so slow that they brought us some Montgomery cheddar puff pastry cheese straws to nibble while we were waiting. Tasty.
Although the tempura shrimp ($16) was flavorful especially dipped into the spicy jalapeño aioli, their anemic look didn't spark our appetite. What did is the presentation of the stacked rounds of Long Island crab ($16) with pickled fennel topped with a slice of rye toast topped with trout roe.
We shared the very mild monkfish & shrimp curry ($32) with tomato fenugreek with bowls of basmati rice and yummy mango chutney ($32) along with paratha, an Indian bread, and the wild mushrooms; and the fregola ($21) large (a large round pasta from Sardinia, similar to Israeli couscous) with butternut squash, broccoli rabe, grilled scallions. We ordered a side of creamed spinach ($7) that was one of our menu favorites.  It was fresh spinach floating in cream.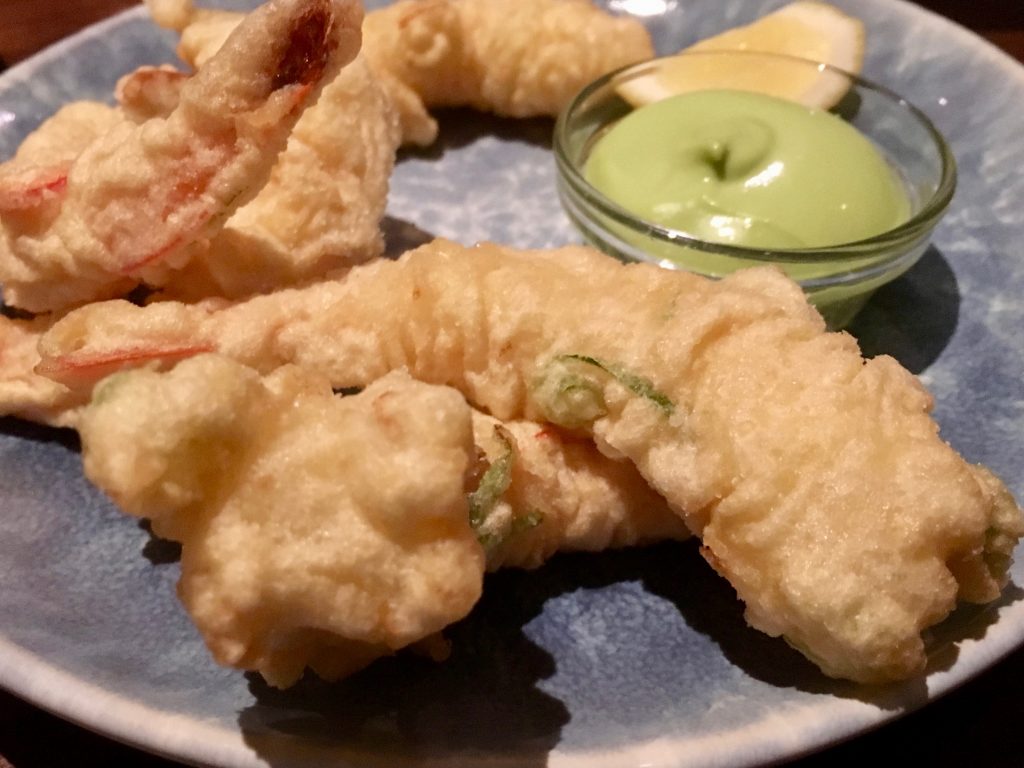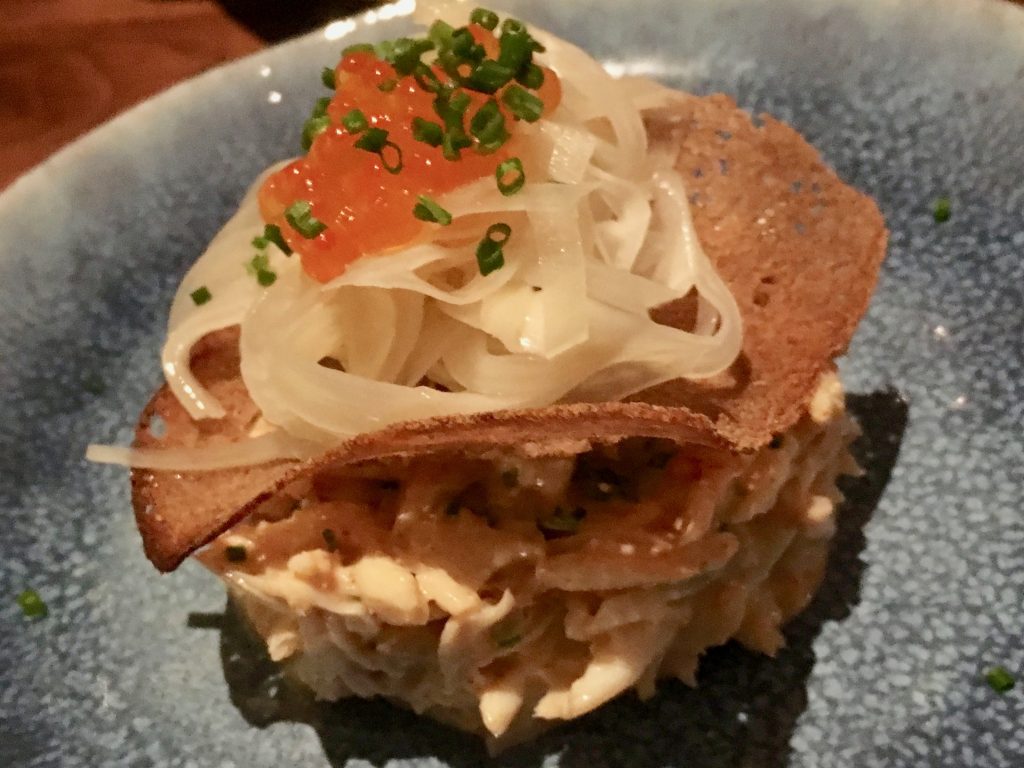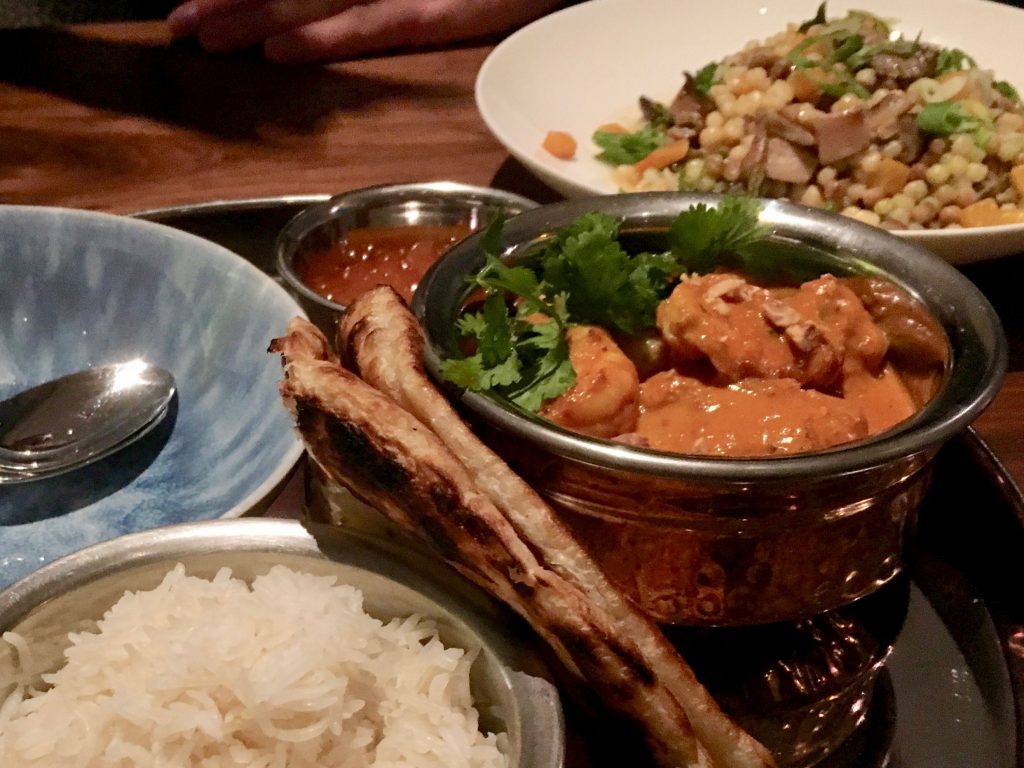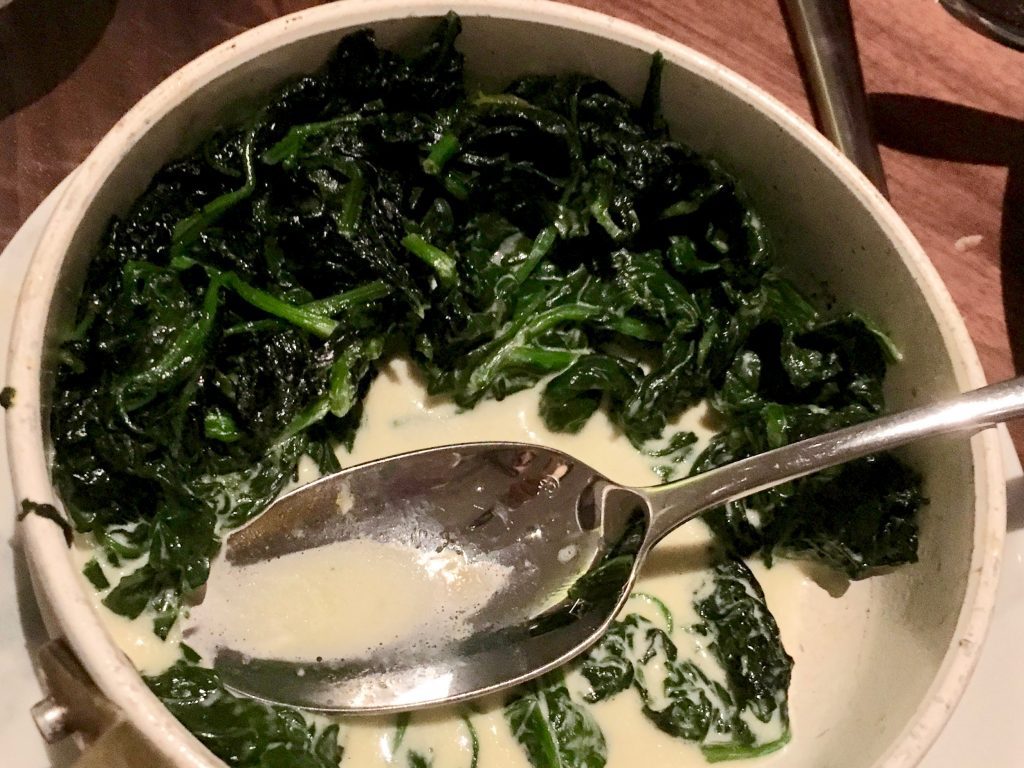 For dessert, we sampled the sticky toffee pudding ($12) butterscotch sauce, black pepper ice cream.
I bet by now the kitchen as its rhythm both in timing and seasoning. If you dine there before the end of Octobers, quote "Bluebird has landed" for a free glass of fizz with the purchase on an entree."
Bluebird
Columbus Circle
10 Columbus Circle, Third Floor
New York, NY 10019
(212) 823-6300