9.3-ounce bag of 6 hard-cooked eggs
These eggs contain less saturated fat and more vitamins than regular eggs; they're an excellent source of vitamins D, B12, and E and a good source of riboflavin
$2.39 – $2.99
Hard-cooked peeled eggs, ready to eat
In refrigerated case of supermarket
Egg lovers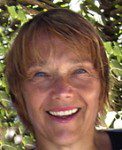 Bonnie: After attending a food-writers' conference this past week and learning about paid product reviews on other sites, I thought it prudent to start out this review saying: These features are not sponsored! We select products that the Bite of the Best team likes and recommends. These are not paid promotions. Many companies have offered, but we never have accepted money for a product to be our FeaturedBite.
Now… on to this week's Bite, featuring Eggland's Best Hard-Cooked Peeled Eggs. I thought it ideal to let you know about them just in time for Easter. If you're decorating and hiding Easter eggs, and those eggs will be unrefrigerated for a couple hours, it's safest not to eat them. Make extra just for eating or try these already hard-cooked and peeled ones.
Notice that these are hard-cooked, not hard-boiled eggs. Boiling eggs makes them tough and rubbery… and so is not recommended. For perfect hard-cooked eggs, I put the eggs in a saucepan with cold water to cover and some salt. I bring the eggs and water to a rolling boil, remove the pan from the heat, cover and let sit for 16 to 18 minutes for large eggs, slightly less for smaller ones.
I then either peel and serve the eggs warm, or plunge them into ice water until they are completely cooled, then refrigerate for up to a week. When you're ready to use, just roll the egg on the counter, or between your hands, to put lots of cracks in the shell, then peel under running cold water.
Or you can just purchase these conveniently cooked-for-you peeled eggs. Sure they're pricey, but by now you realize that you always pay additional for shortcuts! Enjoy them as a nutritious snack, or turn them into deviled eggs. Chop and sprinkle them over salads or veggies, or make a favorite egg salad. (If you have a favorite salad, we'd love you to share it!)
To chop hard-cooked eggs, I like to use an egg slicer; after slicing once, I turn the egg 90-degrees and slice again resulting in a "chopped" egg! Or if you don't own one, use a pastry blender. BTW, one large hard-cooked egg = ~1/3 cup chopped.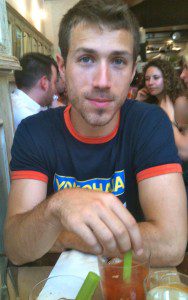 Bryan: No man can eat 50 eggs… but six eggs, now that's certainly within the realm of the possible. At least that's what I thought when I got my first bag ever of hard-cooked eggs in the mail from Eggland's Best. Hard-cooking eggs is rather simple, so I guess I never thought to buy them precooked. Then again, whenever I want a hard-cooked egg, I always find that I don't feel like making it and end up going without. I was also a bit hesitant, not only about buying something I can make, but about the possible textural deficiencies of a precooked egg. I was wrong! These eggs are perfectly prepared, not too hard, not too soft and a yolk that is wonderfully rich and deliciously yellow.
Each package contains six hard-cooked peeled eggs, ready to eat as is or ready to use in any recipe. My tuna salad has been chock-full of egg since my delivery first came in and I am not looking back! What's even better is that these eggs are true quality. Eggland's Best eggs are specially developed to be incredibly healthy and great tasting. In the dilemma of which came first, the chicken or the egg, the real answer is "it doesn't matter." What came next is far more important… the scientifically improved egg! Though you may think you can't improve on nature, mankind is always trying to outdo it and Eggland's Best is another example of this science at work. The eggs are nutritionally superior to ordinary eggs because Eggland's Best uses a very special hen feed, meaning you get all the benefits.
Eggland's Best patented feed is all-natural and more importantly, all-vegetarian. Eggland's Best hens eat a diet of healthy grains, canola oil, rice bran, alfalfa, sea kelp and Vitamin E. There are absolutely no animal fats or animal by-products in the feed (sadly, a common practice with many egg producers). Furthermore, Eggland's Best never uses hormones, steroids or antibiotics with its hens. These are eggs, pure and simple, but simply better. Eggland's eggs, compared to an average egg, contain 10 times more Vitamin E and have 25 percent less saturated fat. Woohoo!
There is not much to argue about: Eggland's Best eggs are among the finest quality eggs available. These eggs are even certified kosher! Despite being a national brand, the eggs are still all produced locally throughout the United States. This means that they are delivered fresh to the supermarket, with many of their farms delivering eggs to the store within 24 – 48 hours of laying! The next time you're hungering for a midday snack, think about making a hard-cooked egg part of your routine.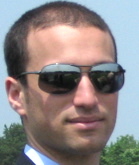 Eric: While growing up (not to say I have finished yet…), hard-cooked eggs were a common find in the fridge. One of my favorite snacks, and so versatile as an addition — tuna, salads, sandwiches, etc. — the hard-cooked egg is the salt and pepper of my Epicurean world: the perfect flavor enhancer.
Preparing a hard-cooked egg is nothing more than an art. Too much time and the yolk turns into a rubber ball; too little time and the yolk assumes a mushy, almost chalky consistency. The secret – steam the egg. Bring your water to a boil, place the egg gently in the pot and remove from the heat source. The steam will perfectly cook the eggs within a period of 15 to 17 minutes. Voila!
I was a supporter of Eggland's Best even before I received its Hard-Cooked Peeled Eggs. Whether it's the signature white-and-blue Styrofoam container, or the fact that the taste of the egg is just that much better (reference the company's culture behind egg cultivation), Eggland's Best produces one heck of an egg. The fact that they now are packaging "near-perfectly" cooked hard-cooked eggs is something worth smiling over. We're simply talking convenience — but for all of us pressed for a little time and craving a nutritious snack, look no farther…