Here's another way to make carbonated drinks — unlike other systems DrinkMate let's you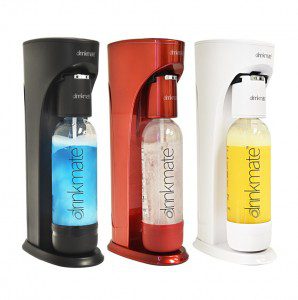 carbonate many drinks, not just water. It features a patented detachable Fizz Infuser and dual-stage valve system for better control on release of CO2.
The system comes with a starter food-grade CO2 carbonator and BPA-free bottles, fizzing everything from fruit juice, lemonade, tea, wine, and beer to cocktails.