After sheltering in place for what seemed like an eternity, New York City entered Phase 2 of reopening. To me — living alone — that allowance to dine alfresco was a game-changer that happened almost in conjunction with my birthday. So, I continued to celebrate meeting with friends now that I was allowed.
As we were seated in the shade at a table at Black Barn at the northern border of Madison Square Park, we were each handed a single-use disposable paper menu. We sipped our cocktails — me, an Old Fashion, my dining partner, a Margarita; $12 during happy hour — as we looked over the menu.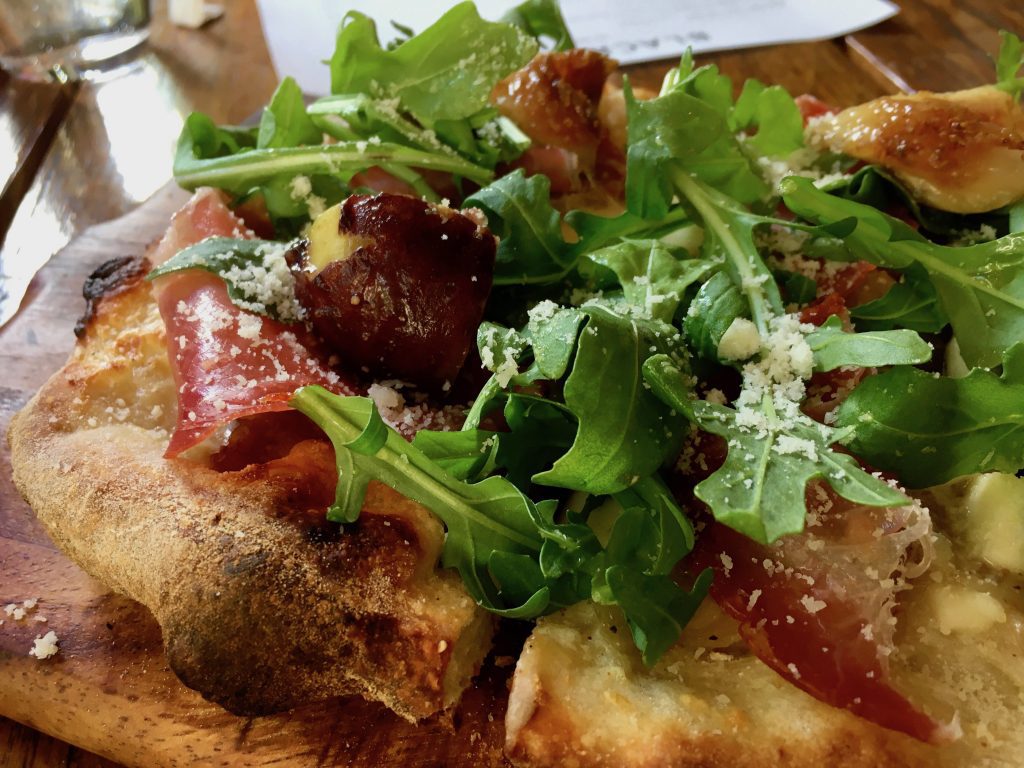 We started with the thick-crusted Black Mission fig pizza with Mangalitsa spicy coppa, fresh arugula, caramelized onions all drizzled with truffle oil ($19). Heavenly.
Our friendly waitress said — when requested — that the kitchen would split the grilled 14-ounce 35-day dry-aged NY strip steak for us as sharing from others' plates isn't advisable during COVID19. That steak was cooked to perfection ($58) with a side of black truffle mac & cheese along with a frisée salad (even though the opening day menu said spinach). We added a serving of yummy crisp fries ($7).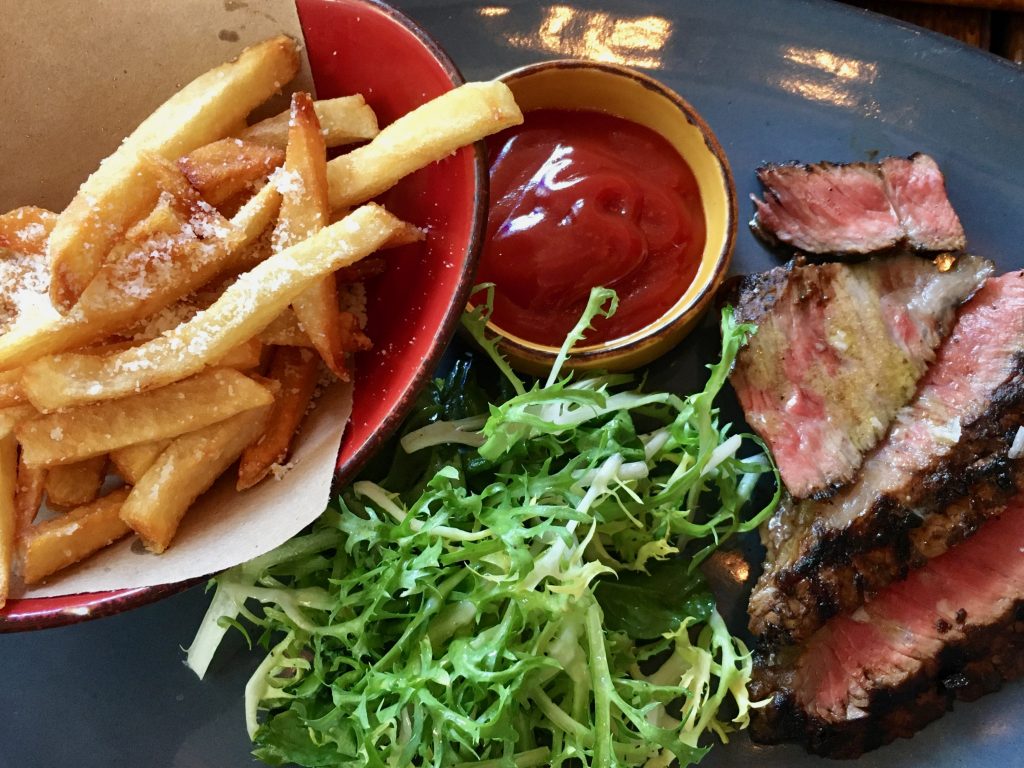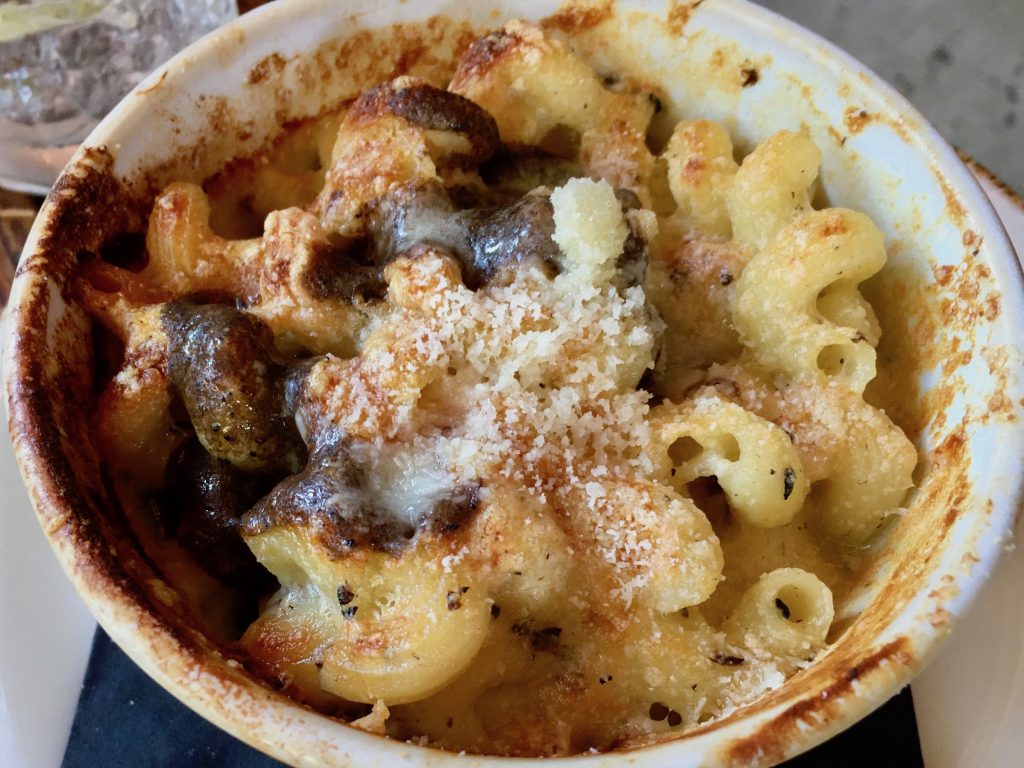 My birthday dessert, which included a lit candle on the plate, was their malt ice cream sandwiched between double chocolate cookie chip cookies spread with toffee sauce ($11).
I'd highly recommend a stop at Black Barn
Black Barn
No-Mad
19 East 26th Street,
New York, NY 10010
(212) 265-5959