A group of girlfriends met for dinner at the Black Barn, a restaurant where SD26 from Tony and Marissa May had been. The space has turned modern, sort of a barn-inspired setting that was a tad too noisy to be able to easily hear each other.
As we sipped our cocktails, we shared the white porcini rectangular pizza ($19) topped with caramelized onions, cured coppa and fresh arugula, all drizzled with truffle oil. I do recommend, as I do the special cocktail I ordered: The NoMad, their version of Manhattan ($17) made with barrel-aged Hudson maple rye whiskey, vermouth and orange bitters.
Must share that we had to "fight" to get the pizza to enjoy with our drinks while we decided what we wanted to eat. Seems there's a weird policy that they won't serve the pizza before the rest of the order is in, as they are afraid we'd leave having only ordered that. To say our negotiations to get the pizza while we perused the menu were a hassle is an understatement. Anyway…
The fried cauliflower croquettes amuse delighted our taste buds. I could have eaten more. We all shared the — so tender it fell off the bone — chipotle-orange rubbed BBQ beef ribs with skinny shoestring fries and a simple cucumber salad ($34) and the also tender lamb shank ($38) alongside Moroccan couscous with apricots and chickpeas garnished with fresh cilantro. The pan-seared (too bland for my tastes) diver scallops came nestled in pumpkin risotto with apples and crispy prosciutto, topped with fresh watercress ($42).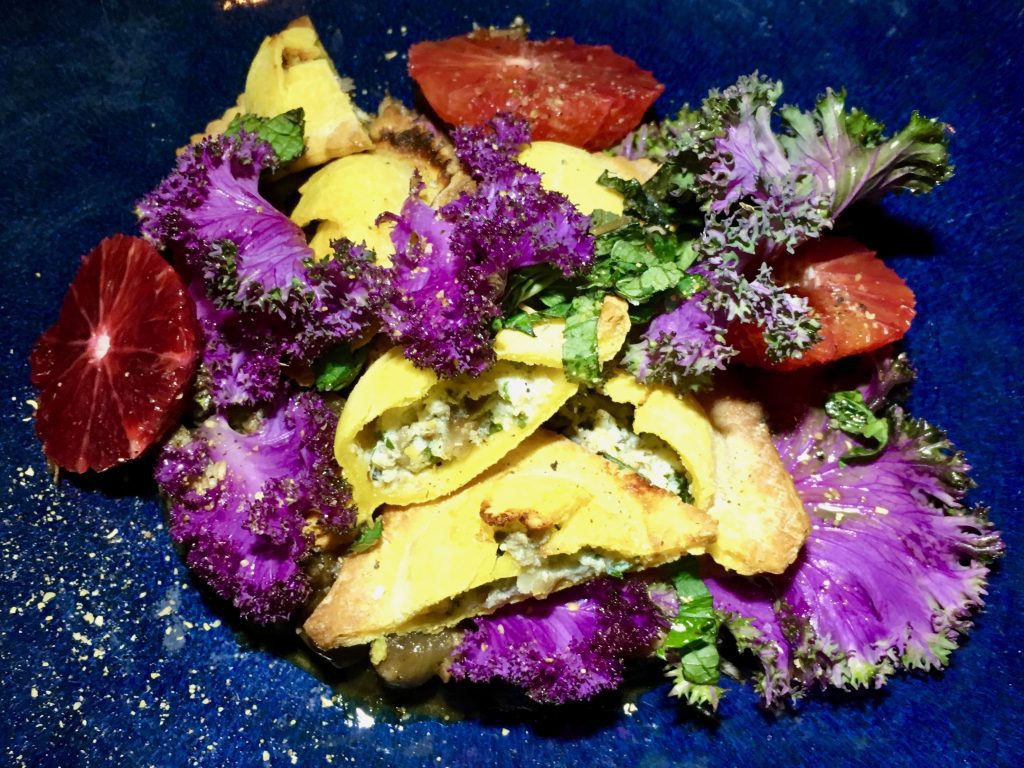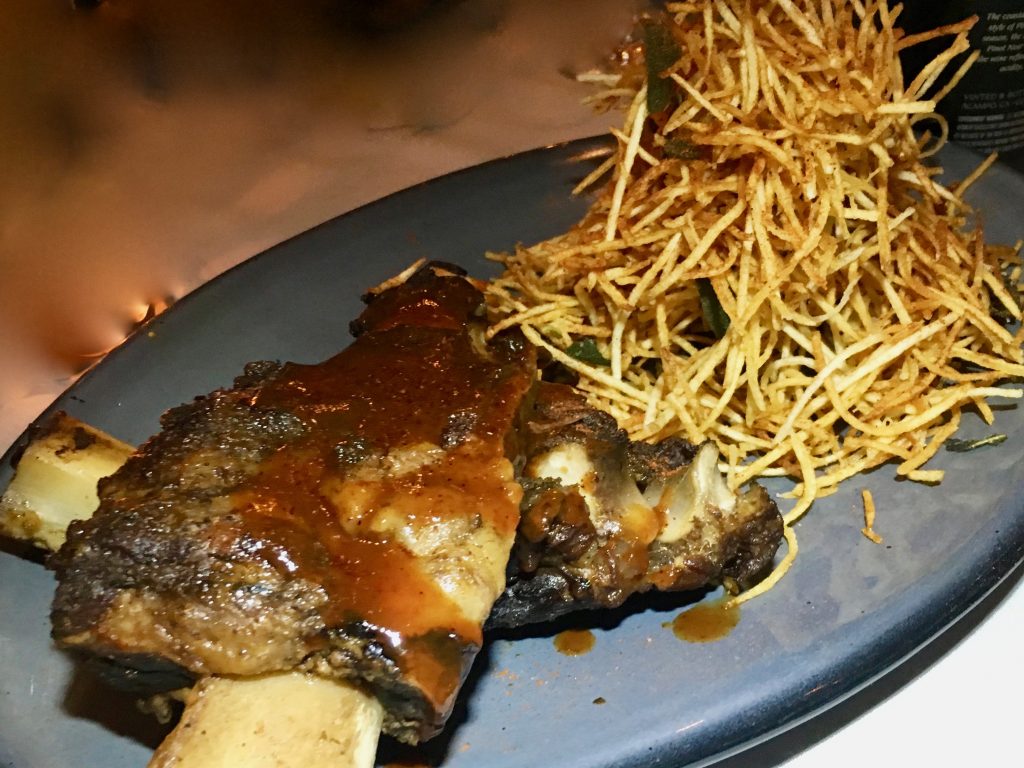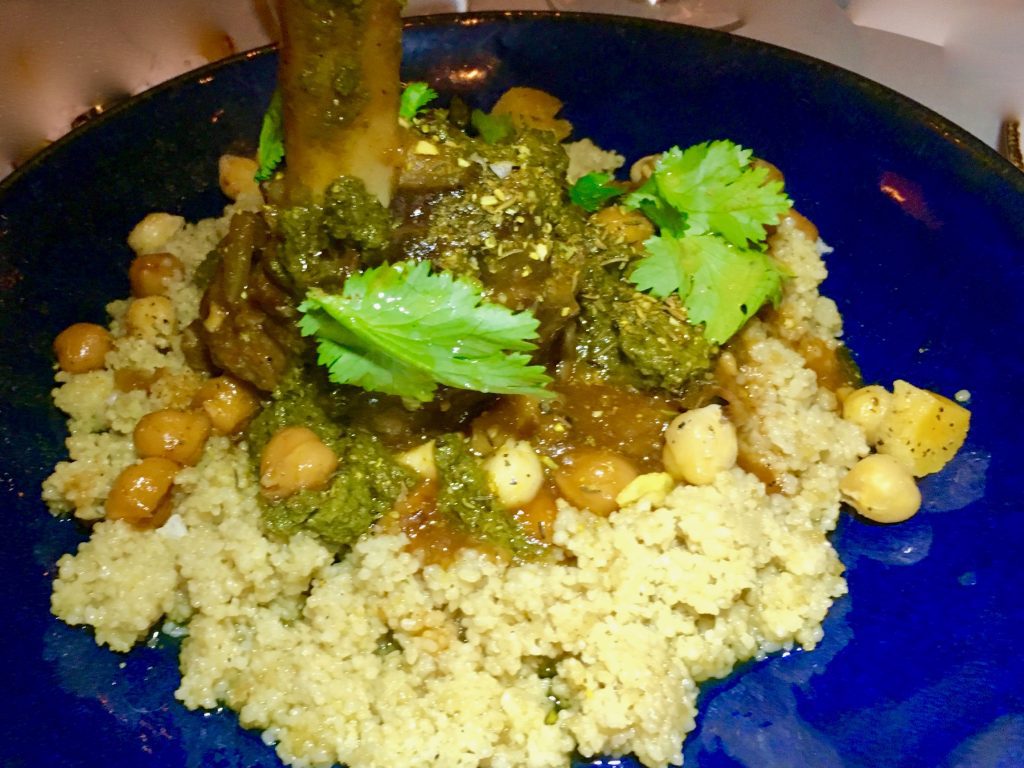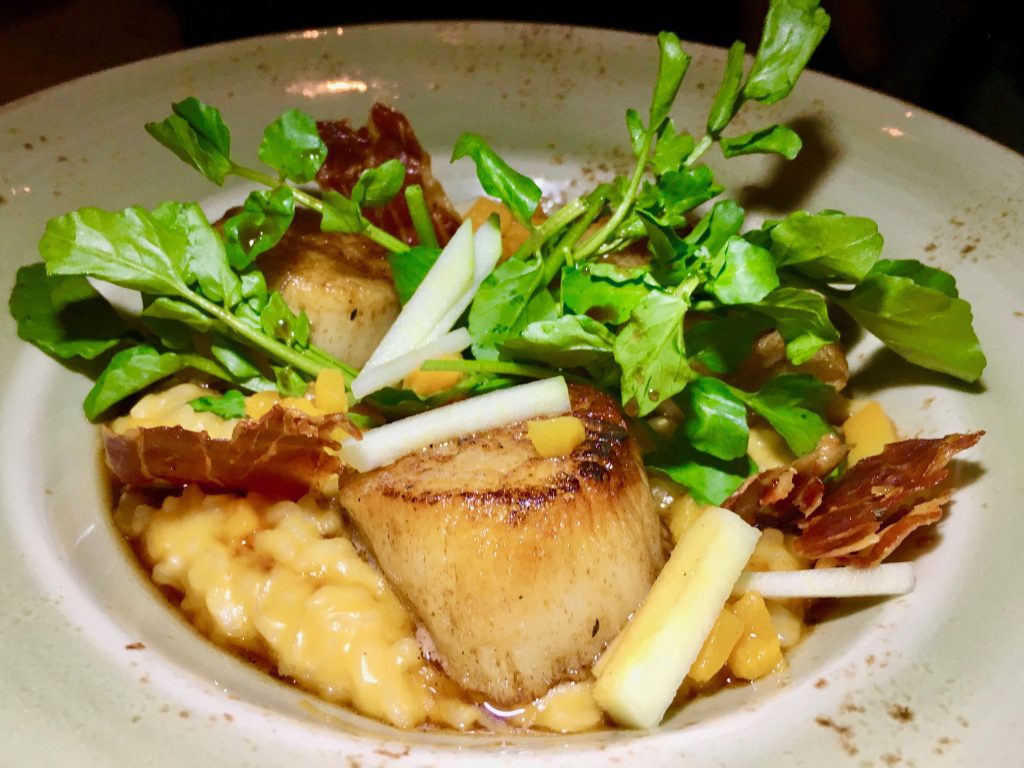 The miss of the evening — although colorfully beautiful — were the crispy fried ravioli filled with ricotta and porcini on a bed of braised cabbage. At least we all liked the partner duck confit with orange segments ($34).
I will wait until their patio opens to return so that I can more easily hear my friends.
Black Barn
No-Mad
19 East 26th Street,
New Yor, NY 10010
(212) 265-5959