Holl and Kamp introduced Cocktail Caviar, "pop-able" pearls of spirits  just in time for the holidays. They come in five different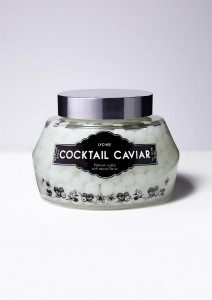 flavors. Each pearl is filled with flavored vodka.
For a festive look this season, add them to your glass of wine, champagne or other alcoholic beverages for surprise pop! Also fun to garnish food or desserts.