I had read about The Loyal, chef John Fraser's latest pub-like place in the West Village. Having enjoyed Nix and Narcissa, I knew we were in for a treat.
We started with a pitcher of their spicy mimosa's, the orange juice made piquant with Thai chilis ($46) and then shared two entrees, asking them to be served one at a time. The eggs "Benjamin" with sliced smoked salmon on top of a potato latkes, and hollandaise ($18) followed by a Piedmontese burger topped with French Comte cow's milk cheese and a "22-step" tomato. Crispy cubes of duck fat tots, sliced pickle chips and mustard accompanied it.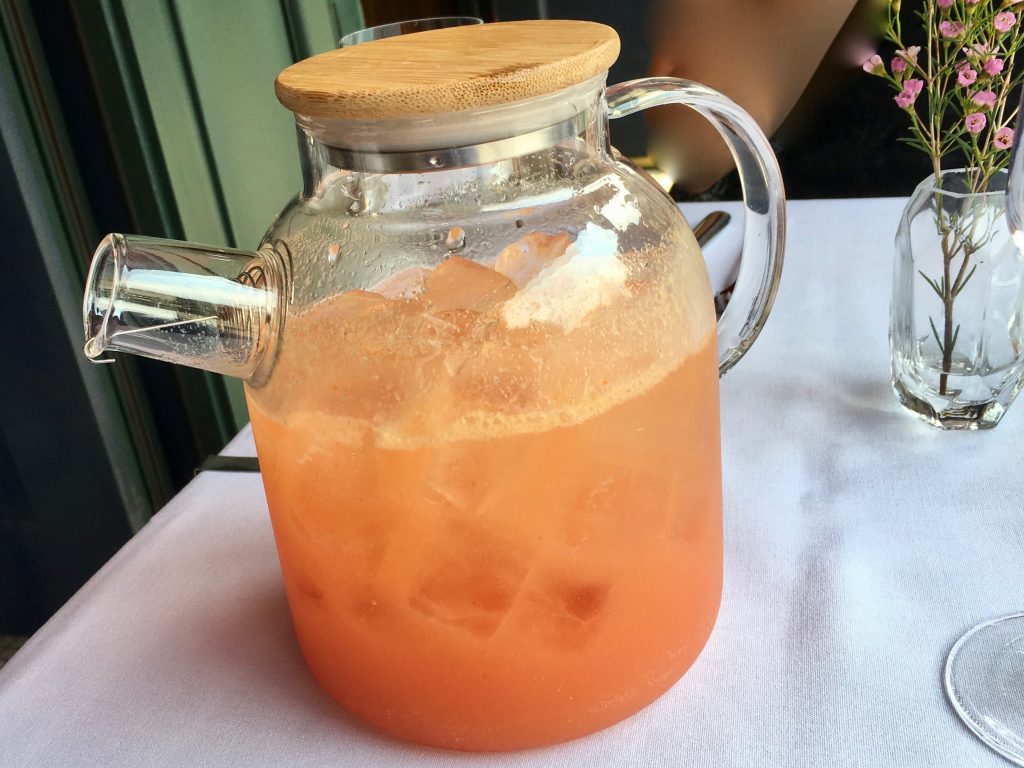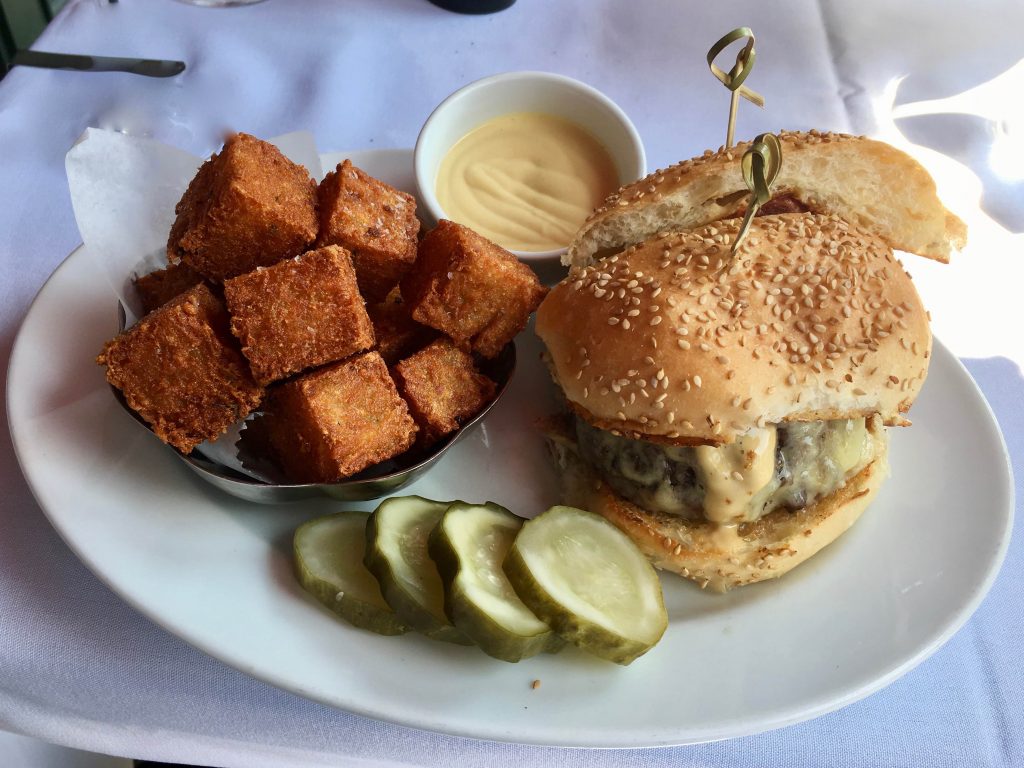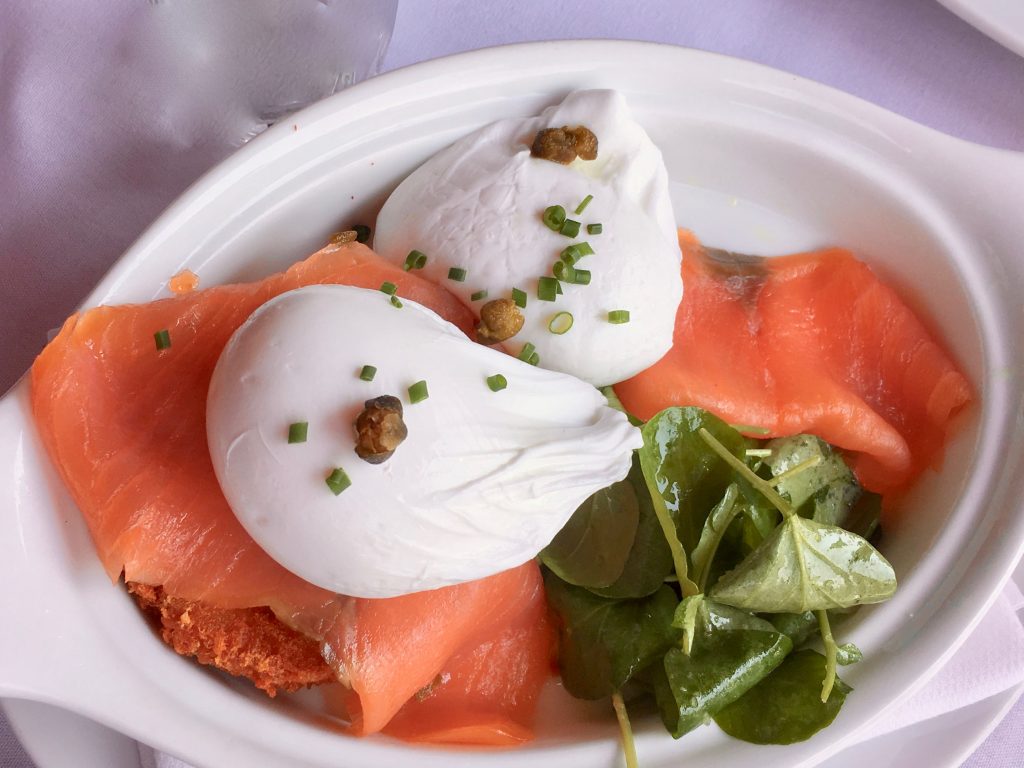 Our waiter didn't have any idea what the 22 steps were other than "whatever they do to the tomato, it tasted like ketchup."  We weren't impressed with it, but it did pique my interest so  I Googled it.
New York Times reviewer Pete Wells described the 22-step tomato as "a peeled plum tomato collapsed down to a red cushion that more or less covers the patty."  Ours was only a small blob in the middle of it.  Our burger would have been tastier with a slice of tomato.  That said, I'd still recommend The Loyal for brunch.
The Loyal
West Village
289 Bleecker St
New York, NY 10014
www.loyalrestaurant.com
212-488-5800