I've always enjoyed Maialino. I still dream of their eggs cacio peppe – soft scrambled eggs with pecorino cheese and lots of black pepper when I went for breakfast. Yes, that good. Lunch is also yummy. This visit was for a prix-fixe luncheon, served family-style, with the "Ex-expats of New York" group that I belong to.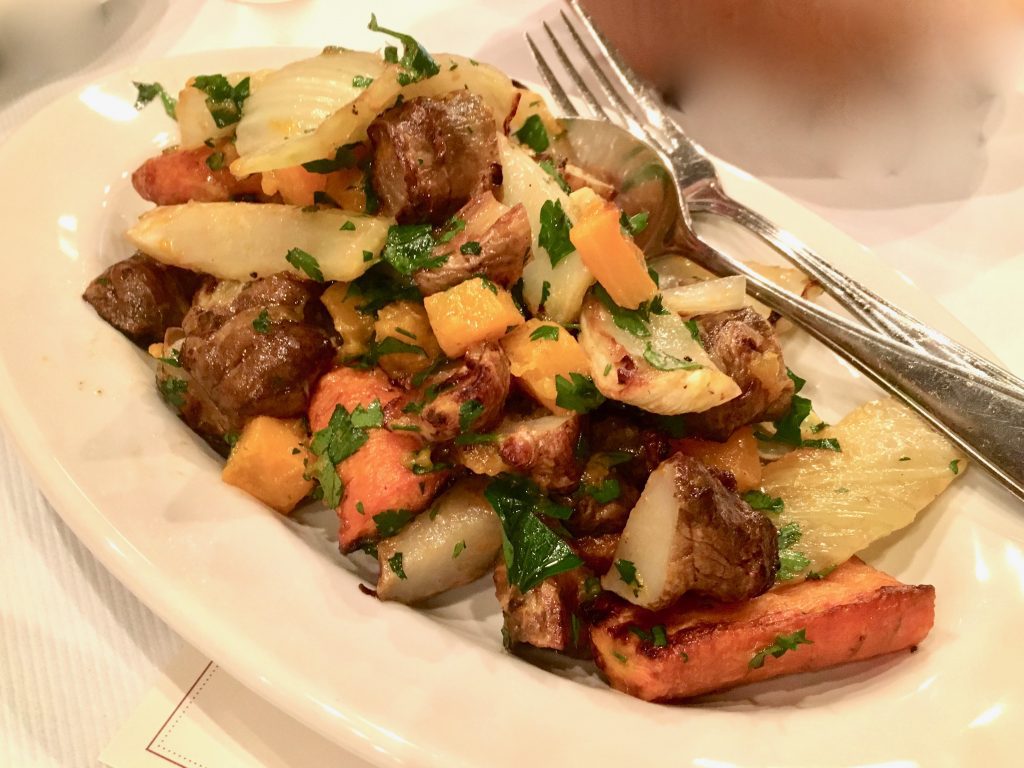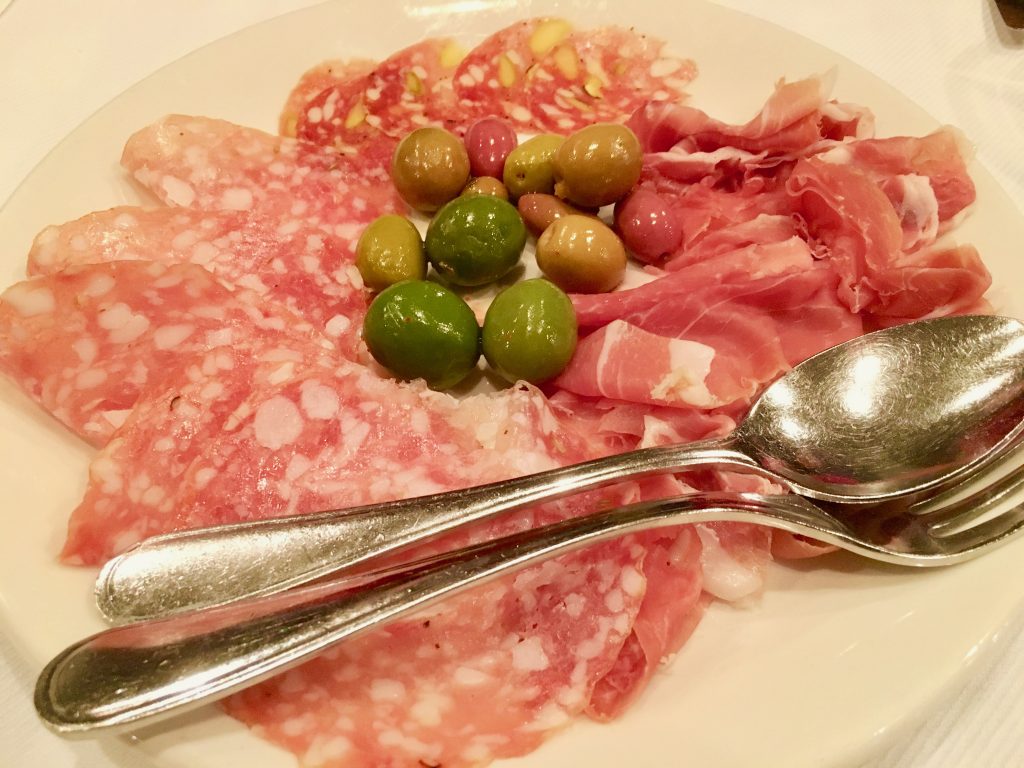 We dined there after the others helped our city's economy at the Union Square Holiday Market in December. We started with assorted salumi, olives and perfectly cooked marinated market veggies that included carrot, celery potatoes, sunchokes and diced winter squash.
Our main course consisted of lemony spinach and ricotta ravioli in a light cream sauce, market greens tossed with a light anchovy dressing and topped with breadcrumbs and grated pecorino plus their incredible saltimbocca, tender chicken thighs with prosciutto and sage.
To accompany our coffee, they served plates of with cherry pistachio biscotti and an assortment of cookies – sugar, Italian wedding, Nutella thumbprint and hot chocolate.
I recommend Maialino for a delicious meal any time of day.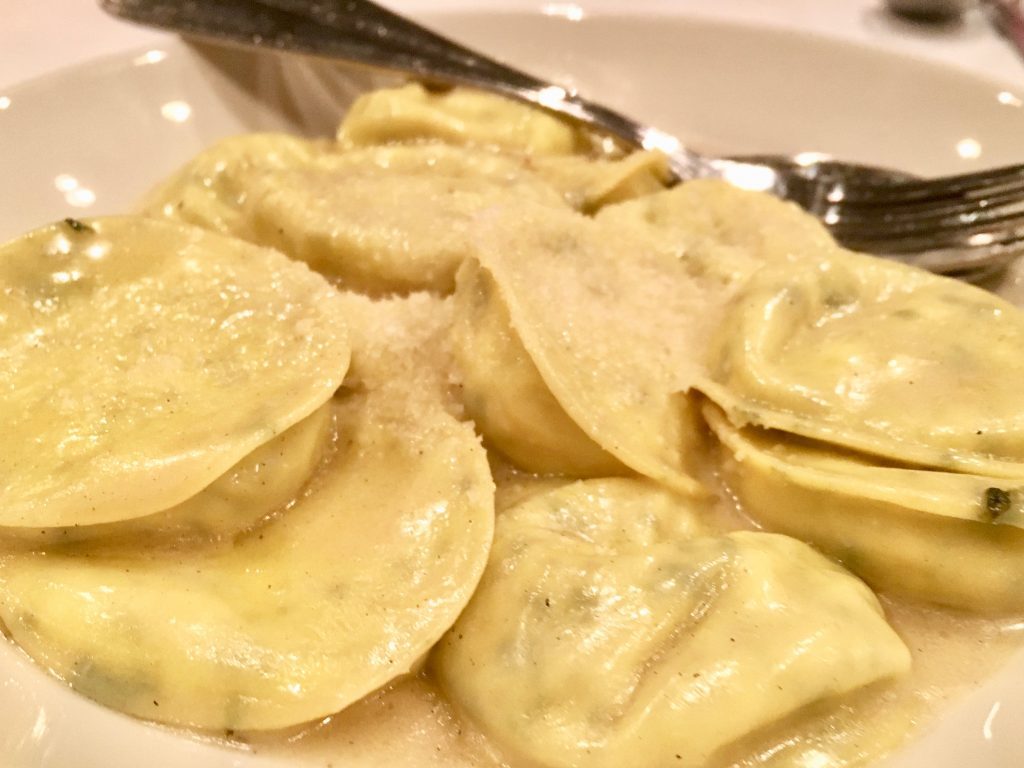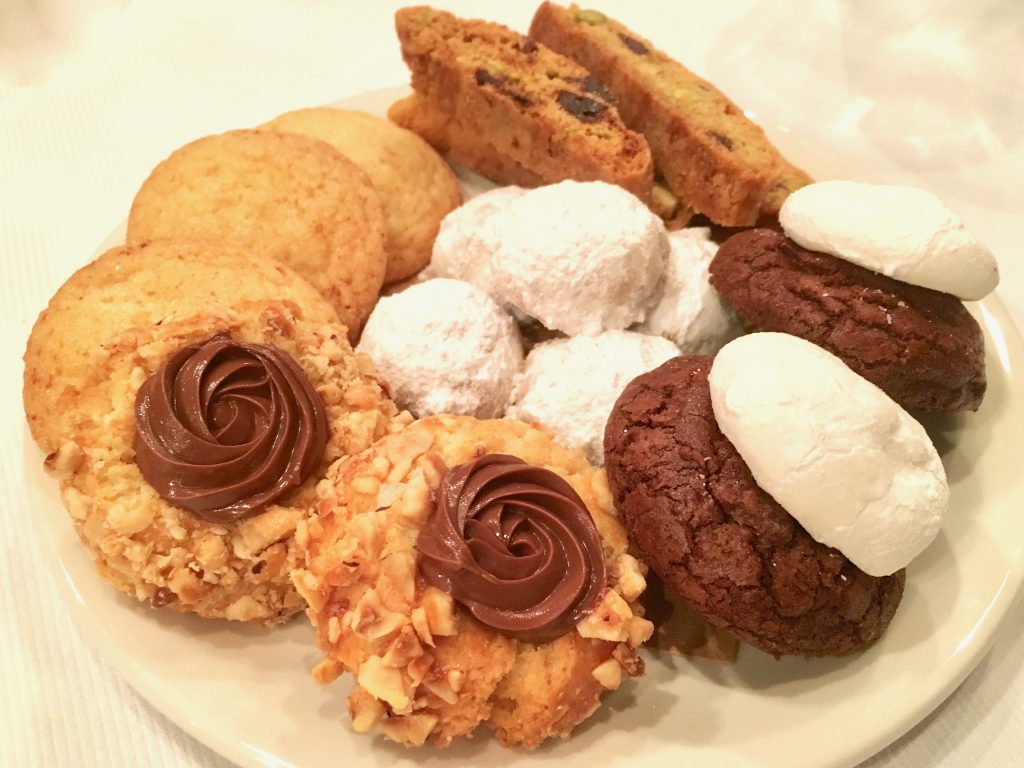 Maialino
Gramercy Park Hotel
2 Lexington Ave,
New York, NY 10010
(212) 777-2410
www.maialinonyc.com