I returned to La Bonne Soupe as it was a good halfway meeting point with a friend. We sipped our Aperol spritzer ($12) while perusing the menu. Sadly none of my regular options were available on the limited outdoor menu.
While looking over the menu, a woman a the next table stood up opened her arms in a welcoming way and took her mask off so I could see her face. It was my friend and fellow Dame Maria Loi, chef-owner of Loi Estiatorio who says she dines there every Sunday as her restaurant is closed and she lives on the block. What a treat to see her.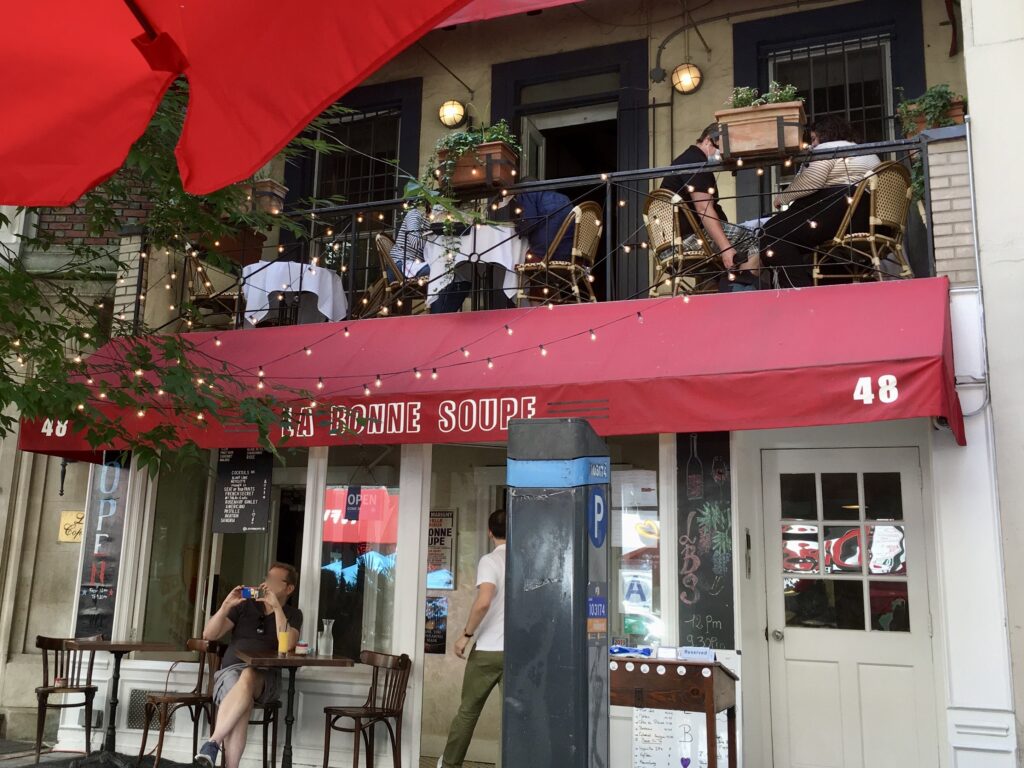 Our order was easy for the server as we both ordered the Salmon Grillé ($23) with sauteed spinach and spicy mayo and one side of fries ($7), the plain not the truffle parmesan ones.
Our server arrived with one order of salmon. He had forgotten to put the other one in.  Did he not notice two of us?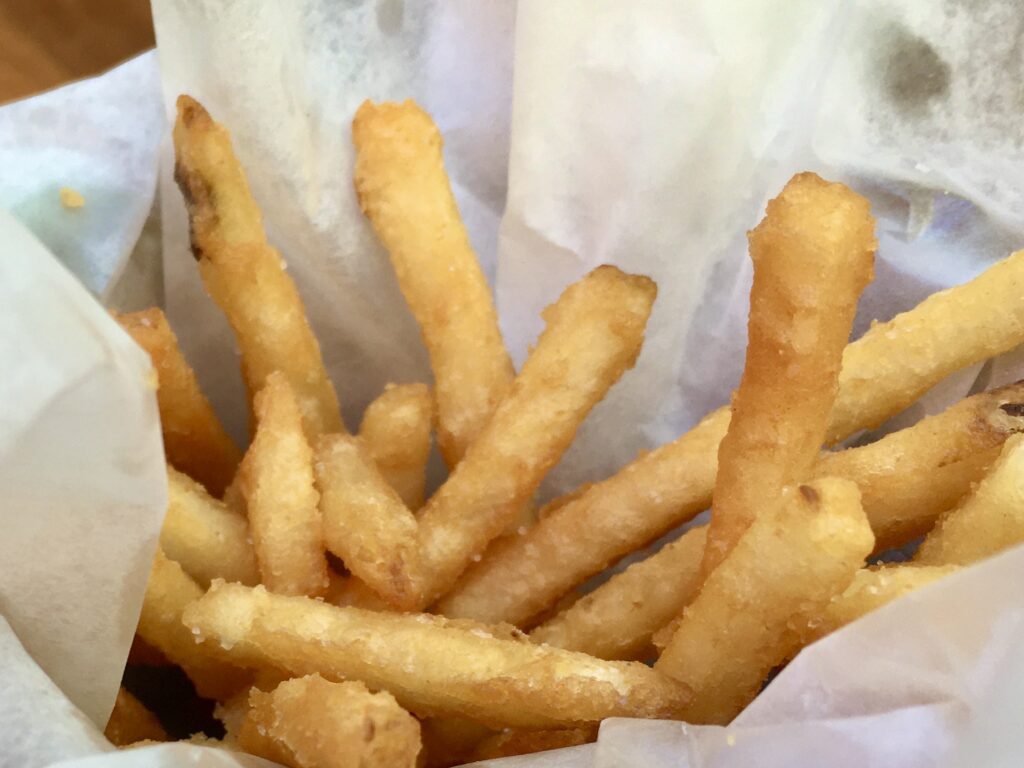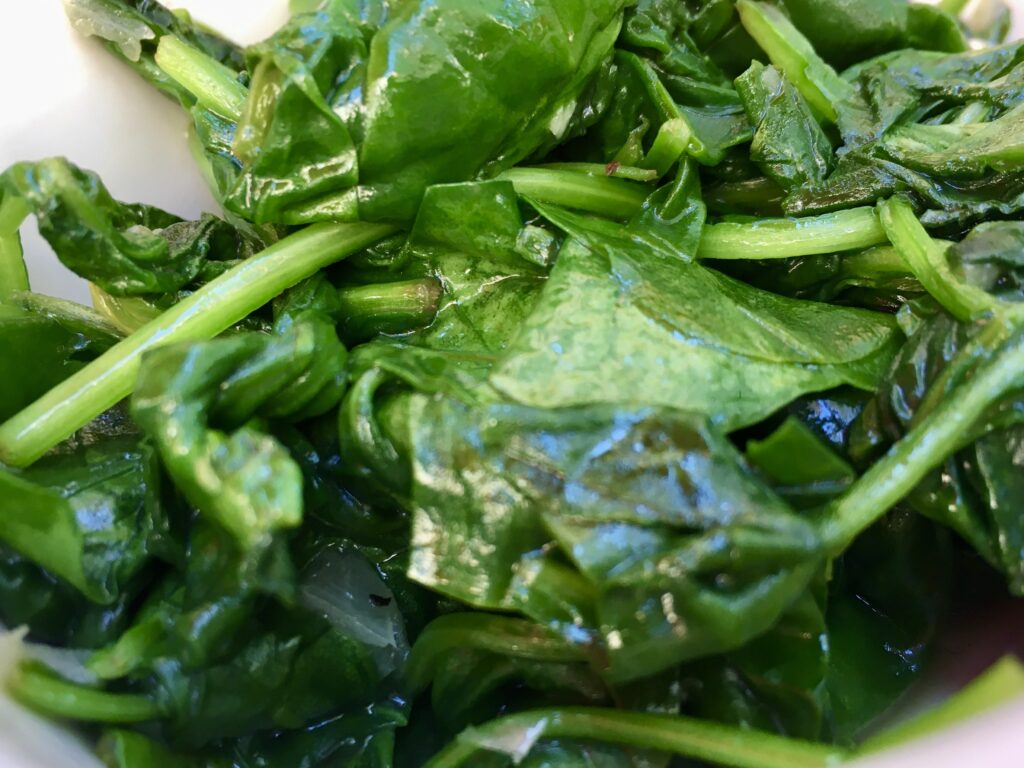 He did bring the fries with it so we both had something to nibble. The spinach with the first order was cold; they did bring some freshly cooked spinach. At least we each had a glass of the Joseph Mellot Sancerre ($14) from the Loire  to sip while waiting.
Sadly,  the second salmon arrived after the first order was eaten. A major faux pas for that server. They did credit us for one order.
La Bonne Soupe
Midtown
48 W 55th St
New York, NY 10019
(212) 586-7650
labonnesoupe.com