When Maria Loi and I met in 2013 on a French wine crawl that stopped at her then Upper West Side eponymous restaurant,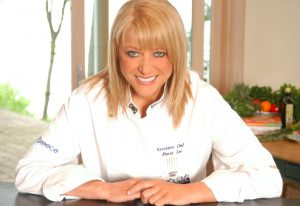 she mentioned that she felt we'd met before. After chitchatting, we discovered that we actually may have met in the 70s on the Greek isle of Hyra!
I stopped by her year-old restaurant Loi Estiatorio in Manhattan — where she's the executive chef — recently to learn more about her beginnings. I knew she had written more than 35 cookbooks (including Ancient Dining, the official cookbook for the 2004 Olympic Games and her most recent The Greek Diet HarperCollins 2014), cooked for President Obama at the White House and recently convinced Whole Foods to sell Loi Pasta.  I found out,  she did the latter by wowing the buyer with Loi Pasta orzo, served with only olive oil, some black pepper and sprinkled with feta. Later this year in addition to the four varieties of pasta, Maria's Greek honey, olive oil and fresh Greek dips — spicy feta, tzatziki, eggplant and hummus — will also be sold at Whole Foods.
Maria was taught to cook and read while other kids were out playing. At seven she was responsible for preparing the meals for her close-knit family, who were tending the fields on the family farm where they grew — depending on the season — tobacco, wheat, olive and all sorts of veggies. And she's been cooking and giving back to the community ever since.
– bonnie
Which food product or gadget would you never give up? I would NEVER give up olive oil! Many people joke that if you cut me, olive oil will come out – for me it is possibly the single most important food product/ingredient in the kitchen, and beyond! You can use it for anything and everything: both cold and hot culinary applications (like finishing a salad or cooking fish), making desserts, as medicine, in lieu of beauty products – it's amazing!
What do you like to serve when you entertain? I love to entertain – it's how I got into this business in the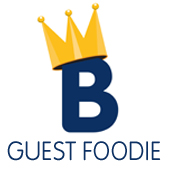 first place! Nowadays, I do all my entertaining at Loi Estiatorio in the heart of Manhattan, and love making people happy while keeping it healthy! For light bites, I serve my grilled octopus on a compostable bamboo leaf spoon – it looks elegant, and people love the self-contained bite! I also enjoy serving mini spinach and cheese pies – we hand roll them with the freshest ingredients and keep it very authentic and Greek– no matter how many I make, there are never enough! And, of course, my Mac 'n' Feta, which is my Greek version of macaroni and cheese, made with my Loi Pasta, feta cheese, and of course my Greek yogurt instead of the traditional béchamel – it makes it light and creamy, without being heavy at all!
When it comes to the sweet side of things, I prefer petite-four style desserts, like my sokolatopita – my rich flourless chocolate cake, which is butter free, dairy free, and made with olive oil! And of course, the all-time crowd pleaser, my baklava – also made with olive oil, no butter.
Describe your "last meal?" My last meal is simple: freshly baked crusty bread with Greek extra virgin olive oil, Feta cheese, dried wild Greek oregano from Mount Taygetos, a pinch of coarse sea salt from Mesologi, and a perfectly ripe tomato – there were my favorite things to eat as a child, and still are!
What food is your secret guilty pleasure? Secretly, I love wasabi peas – but the organic ones made with real wasabi root…really, I love anything spicy – but REALLY spicy, things that make most people sweat, make me feel amazing!
What is your go-to neighborhood restaurant? I love The Boathouse in Central Park – I feel very at home in Central Park, and enjoy having a glass of wine while looking out at the lake. The food and ambiance are very relaxing, and I feel at peace there.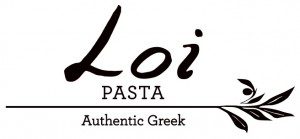 What is one food product most people don't know about, but should? Mastiha, the resin from the Mastic tree, which grows almost exclusively on the island of Chios (Xios) in Greece. It has a very unique flavor, almost pine-y, woodsy, and sweet, all at the same time. People are becoming familiar with the liqueur known as Mastiha, as it is gaining popularity in both the US and abroad as an excellent digestif. What people should know is how incredible and versatile the crystallized mastic resin is – it can be used as a flavoring agent in both savory and sweet applications, a textural component in almost any dish, and can even be used as a stabilizer in the kitchen!
Describe your worst kitchen disaster and how (if possible) you saved it: The first year I was in New York, we did a 'lobster-fest' at my old restaurant – I ordered two cases of 3-pound lobsters, and after checking the cases, while signing for the delivery, the lobsters escaped! We had about 50 lobsters clawing their way around our counters and sinks! My then intern, now Chef, Dara Bliss Davenport, almost fainted, but we managed to catch them all, and taught her the humane way to cook them – now they are one of her favorite proteins to work with!
Who was your most influential mentor? Melina Mercouri, the Greek actress, singer, politician, Greek advocate – an all-around firecracker, and incredible human; she was strong and passionate in whatever she did. She helped my country, and by helping my country, she helped the world. She believed in Greece as a world concept, not as a nation with borders, and that is the legacy I strive to honor and carry on.
Describe an event that changed/redirected your career. It was the end of a long day of lobbying, I was dressed to the nines, diamonds everywhere – I looked like a Christmas tree – I sat down, and decided to read a book to clear my mind. I opened up to Constantine Cavafy's poem, As Much As You Can, and read it as though I was reading it for the first time. I stepped back after reading this poem, and thought, "What am I working for? What am I contributing to the world? Am I happy?" I couldn't answer clearly anything but the last question – and I wasn't happy. I felt like I was running around in circles, just playing a role in someone else's game, and I didn't like that feeling. So then and there, I decided to stop "degrading" my life, and made a big change. It was quick – within the week I had packed up my belongings, and booked a trip back to Nafpaktos, to clear my head and figure out my next steps.
To follow Marie Loi on Twitter, click here.