Some uptown friends came downtown for the Saturday Union Square farmers' market and suggested meeting for lunch at the Malaysian restaurant Laut on 17th Street near the square.
We started with the fresh rice noodle spring roll ($9) filled with cabbage, cucumber, jicama, carrot, red pepper and lots of fresh mint, making it quite refreshing. These rolls came with a thick hoisin-like sauce.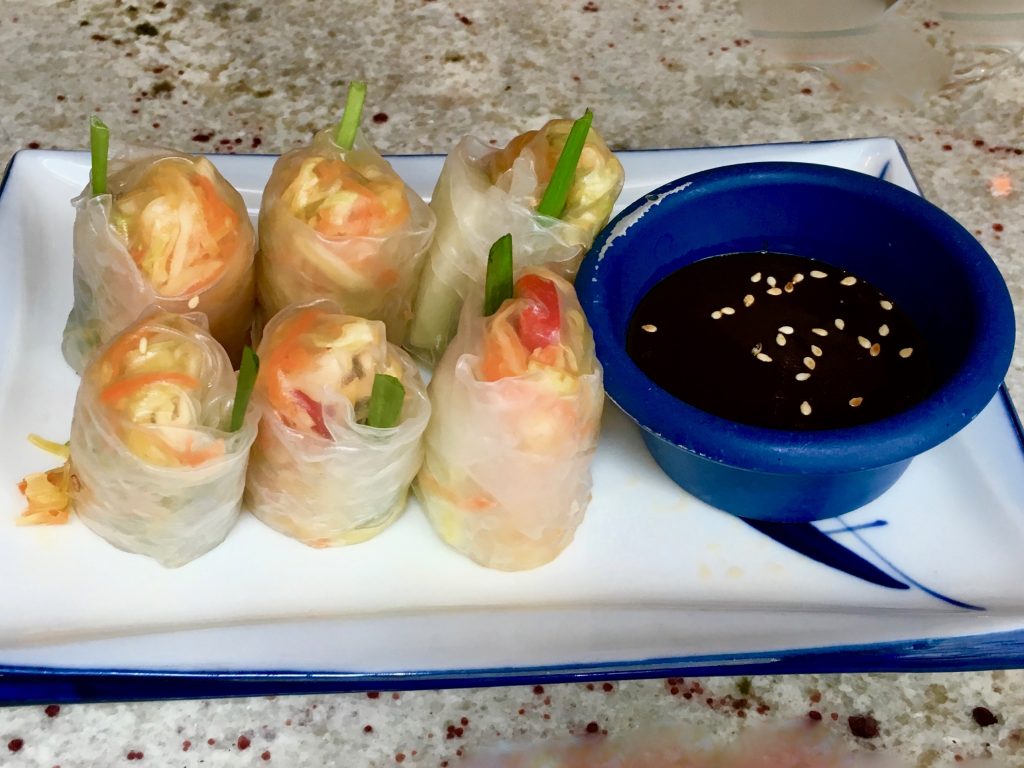 Our favorite was the well-balanced flavor of the Massaman curry served with a side of rice. This coconut milk-based tamarind-flavored stew contained onions, carrots, lots of sweet potatoes chunks, peanuts and beef.  Also good was their famous shrimp rendang ($20), a caramelized flavorful curry.
We weren't as wild about the national dish of Malaysia, the Nasi Lemak ($19) we ordered with chicken. That poultry was flavorful as was with coconut rice and the achar (pickled cabbage). Not so the peanut and fried anchovies because we realized that we didn't like the salty, crunchy flavor of those fried shoaling fish. In addition, this also contained two teeny shrimp in a sambal sauce, not the large flavorful ones served in the curry.
I do recommend a side trip to Laut when visiting Union Square.
NB: Laut's restaurant grade from the NYC Department of Health and Hygiene is currently GRADE PENDING. I won't return until they display an "A." 
To check the grade of Laut, click here. 
Laut
Union Square
15 E 17th St
New York, NY 10003
lautnyc.com
212-206-8989