8-ounce package of 12 slices
One 2/3-ounce slice has 70 calories, 4 grams saturated fat (of 6 grams total fat), 115 milligrams sodium and 4 grams protein
$5.69
Unprocessed organic American cheese
In supermarket dairy cases
Cheese lovers who prefer real American cheese, AKA unprocessed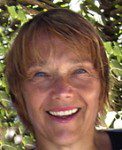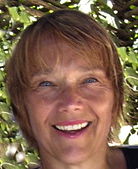 Bonnie: Don't be surprised that the Bite of the Best team is recommending American cheese, as this is no ordinary "American" cheese.
Instead, it's Organic Valley's unprocessed American Cheese – not the salty, additive-filled rubbery slices that we've come to know as American cheese. Because Kraft and other companies process and add emulsifiers, their resulting products cannot be called "cheese," but — by federal law — must be labeled "pasteurized process cheese" or "pasteurized process cheese food" – or what most refer to as "American" cheese.
That traditional "American" cheese contains 200 to 220 milligrams sodium, where Organic Valley's has about half or only 115 per 2/3-ounce or 19-gram slice. Both are good sources of calcium.
Organic Valley's American Singles — Unprocessed is 100 percent real Colby-style cheese. It's made using organic milk without antibiotics, synthetic hormones or pesticides. Because of its high-moisture content, it — like the pasteurized process cheese — melts smoothly, making it a perfect grilled cheese option.
Note – Although the package of Organic Valley American Cheese Singles states that the cheese is an excellent source of calcium, that claim is incorrect based on the servings size of 19 grams. Instead that size serving is a "good" source. The company is aware of this mistake and is in the process of printing new packaging, which should be on shelf by the beginning of July.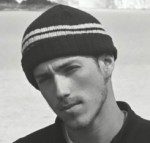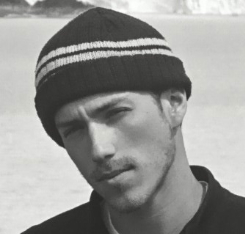 Bryan: It feels slightly odd to write anything positive about American cheese. The entire concept, and most iterations of the actual product, used to make me cringe. Its name became a phrase that could, at utterance, take any food product down a notch or two. "Oh, you use Miracle Whip? Eww, that's like the American cheese of mayonnaise."
Then again, there really are those who swear by Miracle Whip over mayo, swear by Diet Coke vs. Coke, and swear by American cheese instead of "real" cheese. Why is it that some people prefer processed and/or artificial foods over real foods? While I can (and do) postulate a wide variety of theories, the real question is, "who cares?" People like the flavor of their processed food-substitutes and, in many cases, they're just not going to change. So, what's the problem with American cheese, you might be asking? You might even like American cheese — there were more than 300 million pounds of it sold last year. Well, the problem is that it's been emblematic of a larger, systemic problem with American food: the problem of mass production in what should be, by most accounts, a small-batch world.
Most American cheeses blend emulsifiers, coloring and other weird ingredients in their "cheese."What this means is that you're eating a lot of crap. This is not a secret, by the way. Heck, there are even laws about trying to label this stuff as "cheese." American cheese cannot be legally sold as "cheese," but instead must be labeled as "process cheese," "cheese product" or even "cheese food." Some versions are so bad that even the word "cheese" has been left off the label. Peruse your supermarket next time for some American "slices" or "singles." It's less cheese than it is chemistry, with the heavy use of emulsifiers (sodium phosphate, potassium phosphate, tartrate, or citrate) creating a product that doesn't change in texture or taste as it is heated. That's not natural! But again, some people just like American cheese, and they will always like American cheese. So let's give them a better American cheese. Maybe it could even be a real cheese.
Behold the best thing to ever happen to American cheese (wait… The ONLY good thing ever to happen to American cheese): Organic Valley, the nation's largest cooperative of organic farmers, has launched its own version of American cheese and, get this, it's unprocessed, 100 percent real organic cheese. Why is this groundbreaking? Because Organic Valley is the ONLY national brand to produce unprocessed, organic American cheese singles.
Everything bad about American cheese just melted away (just like American cheese won't). Now there is just that classic flavor left over. Yes, artificial as it may be, it is a nostalgic part of almost every American's childhood. And now, it's real cheese! Did I mention that?
Use it just as you would your processed crap (but enjoy it more). These are mild-flavored and smooth-melting slices. They look just like the yellow cheese slices you know and love, but instead are made from the real ingredients. They also are devoid of antibiotics, synthetic hormones and pesticides. These singles are sliced right off a block of mild, organic Colby-style cheese. American cheese lovers… You've got no excuse now. You can eat real cheese, so do it! American cheese haters, get over it. It's not artificial anymore: it's just a good mild cheese that has more kick than provolone. Why not revisit an old childhood memory with a melty grilled cheese?

Eric: You have to love Organic Valley for having the initiative to make a change. In the past (and by that I mean prior to having written this viewpoint) when I thought of American cheese, I usually pictured it as a brick of Dr. Frankenstein's creation; a mass of infused chemicals that added up to being cheaper than a glass of skim milk. In my mind, such a product, is the equivalent of eating flavorful plastic. My opinion, however, has changed with the introduction of Organic Valley American Cheese Singles – Unprocessed.
Let me set the record straight; I would not buy this cheese for my own fridge as I am more a fan of St. Andre, Fromage D'Affinois or a local favorite, Humboldt Fog. If, however, I were a parent, I would absolutely stock my fridge with Organic Valley's unprocessed American cheese. For a growing child, there is no better option to use on a grilled cheese sandwich, or as a melted topping to a hamburger.
The cheese has nothing artificial about it, and, most importantly, contains no preservatives. This might be a splurge compared with the standard Kraft Singles, but keep in mind that it's a choice of milk vs. chemical-infused plastic-esque junk. The choice is yours…