I'm all about sharing a good resource when I find one.
I never used to understand all the discussion over pizza. There were so many blogs dedicated to the best pizza places, where to find a good slice, etc. It was all foreign to me. I had the luxury of growing up in an area of the country (New Haven) that is considered to be a pizza mecca. All our pizza places were good, heck.. there wasn't a Pizza Hut or Dominoes that would even set foot in our town, it was a waste of everyone's time. New Haven has a plethora of honorable mentions on any 'top pizza' list, as well as a few of the truly best spots!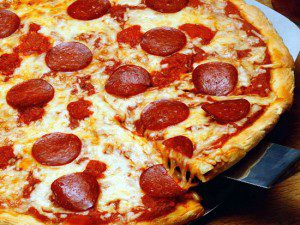 It was not until I moved to Atlanta that I realized I might need some help in tracking down a worthwhile slice. I've scoured the net, and though I'll always miss my hometown pies.. I have found a few spots that satisfy. For those of you out there that grew up with good pizza, but have moved away.. here is a neat blog for you. WorstPizza.com is a great resource for pizza reviews and recipes.
Reviews are submitted by a whole host of folks, while the entire site is lorded over by 'Lapp', the self-proclaimed 'Pizza Expert. He's an opiniated man about pizza, and I can empathize. When you've had the real stuff, nothing else will do. Keep it up worst pizza.. we can use the guidance.
-bryan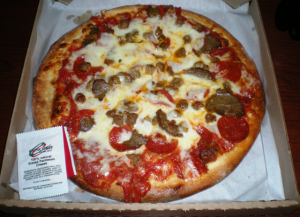 About Worst Pizza:
Craig Agranoff, founder of WorstPizza.com, is dedicated to finding the best pizza places, by sorting through the worst.  Unlike many other review sites that only showcase good pizza, Craig also highlights those bad places.. the one's you should miss! He is known as "Lapp" and his goal is to travel the world in search of the best pizza.  Growing up in the New York Metro area, he learned what some of the best and worst pizza are like; he looks for real, restaurant pizza with high standards of quality.