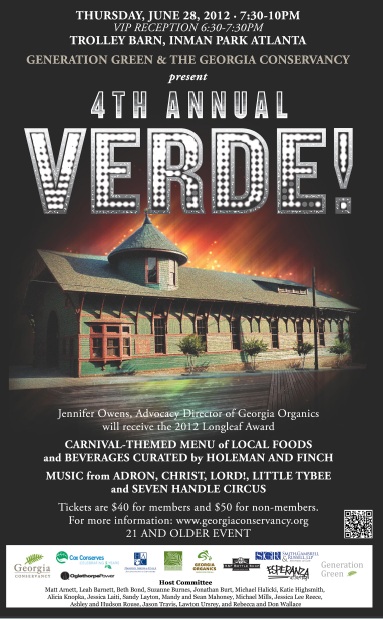 The 4th annual VERDE! event fast approaching.
On Thursday, June 28 the VERDE! carnival-themed party is all about being LOCAL … Local bands (Little Tybee, Adron, Christ, Lord!, Seven Handle Circus) … Local cocktails (by Holeman & Finch and Pura Vida) … and most importantly… Local food (thanks to White Oak Pastures and Riverview Farms)
Buy Tickets.
You can purchase advance tickets to attend VERDE! by clicking here.
Sponsored by The Georgia Conservancy and Georgia Organics.