Victoria Blamey is the new executive chef at Gotham Bar and Grill, replacing Alfred Portale, whose name had been synonymous with the restaurant for 34 years. (Portale's eponymous restaurant opened on 18th Street in November.) She had been at Il Buco Alimentari e Vineria, Upland and most recently, Chumley's.
I had to try the new chef's menu, as I loved the restaurant under Portale's helm and went for many special occasions. Would it be as good as it was?
We started by sharing the overpriced ($27) ribbons of red beets and stracciatella cheese topped with a smidgen of preserved tomato and pickled celery. The seeded, chewy-crusted bread we asked for to accompany it was one of the best things we had all night.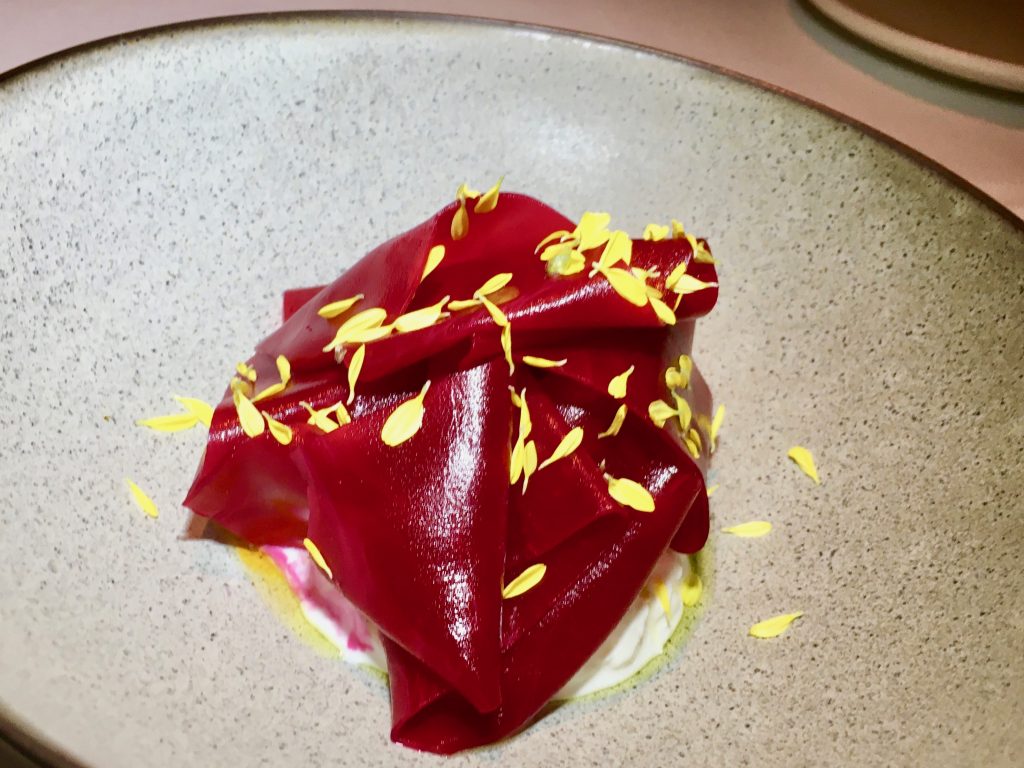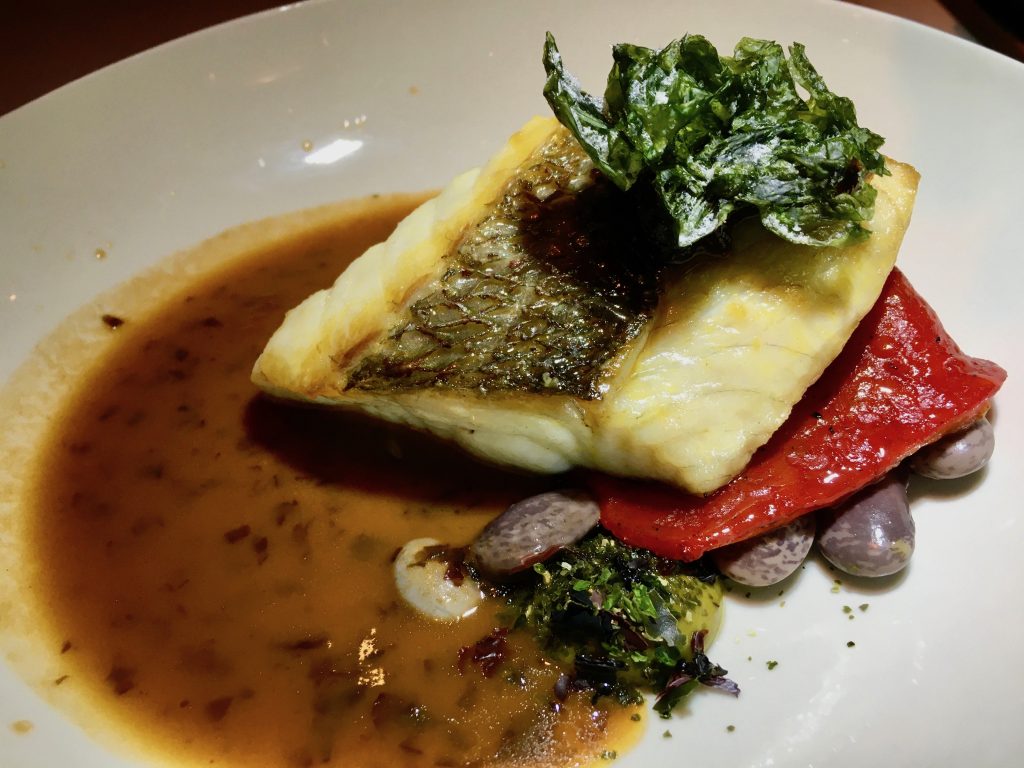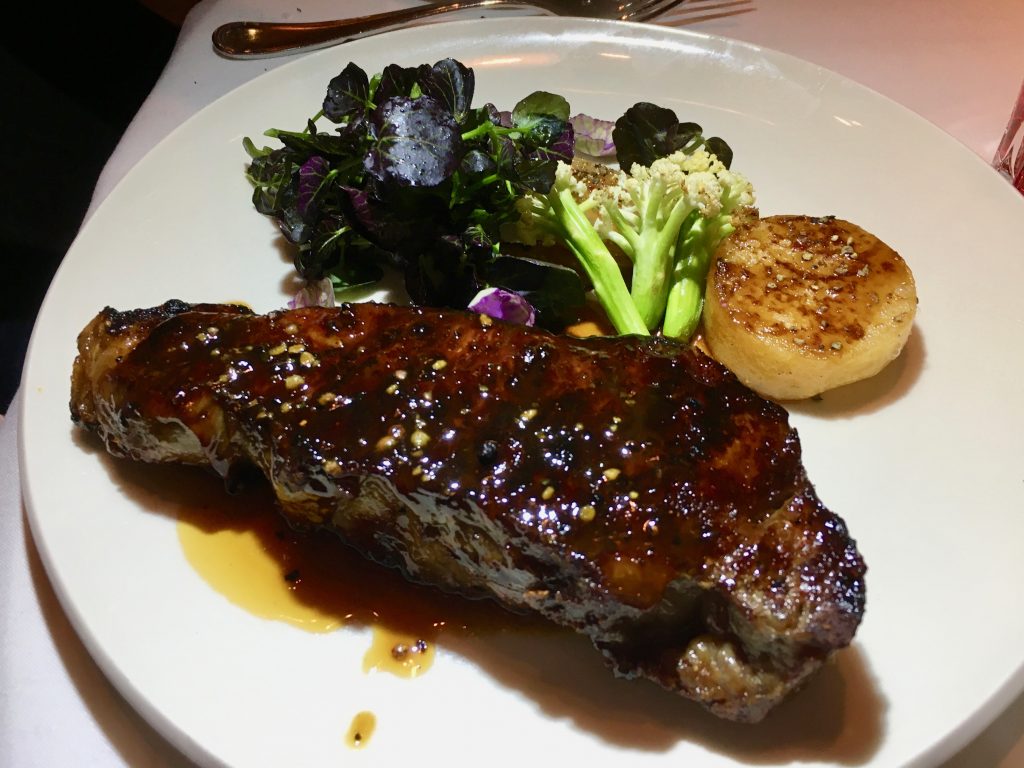 One had the bland Madai snapper ($36) sitting on scarlet runner beans. It screamed for seasoning even with the green tomato jam and poblano smoked tomato jus. My braised rabbit ($37) was tender, the accompanying Beluga lentils not. It came topped with crisp delicata squash chips. I never found any of the menu-stated King trumpet mushrooms.
The best of what our group ordered was the perfectly cooked dry-aged Niman Ranch Strip ($52) steak in a flavorful peppercorn sauce and the side of tallow-fries ($15).
We ordered dessert only as it was one of our group's birthday. They attractively placed a happy birthday on the plate with the housemade dark chocolate mousse accompanied by a hojicha tea-flavored ice cream ($15).
If you want to try Victoria Blamey's unusual menu, I recommend doing so soon, as I don't think it will be there for long. We all felt the food was over-priced and underwhelming.
Gotham Bar and Grill
12 East 12th Street
Between Fifth Avenue & University Place
New York, NY, 10003
212.620.4020