To say I'm skeptical about food claims is an understatement, especially after reviewing products for most of my life.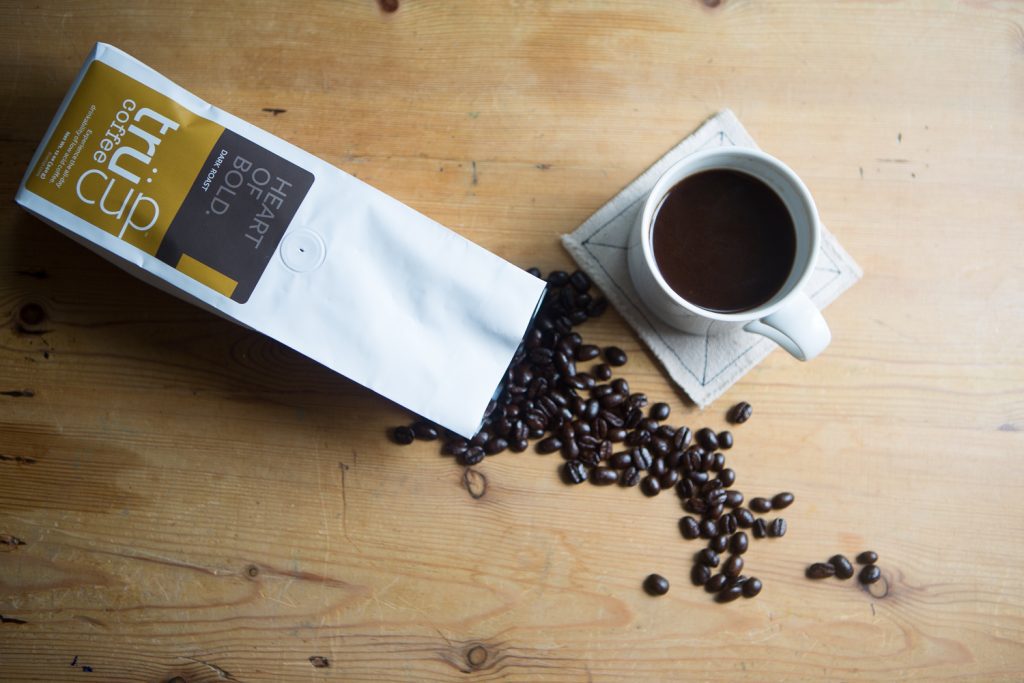 Trücup's claim is that their coffee is a stomach-friendly alternative to traditional coffee. Java for Americans who either avoid coffee or cannot drink as much as they like, due to stomach irritation (GERD or acid reflux) caused by acid. The company says, "trücup Born To Be Mild (Light Roast) clocked in at an impressive 5.74 pH level – making it up to 4.6 times less acidic than roasts from leading national coffee brands."
The coffee is made using South American Arabica beans using a proprietary steam process to remove the acids that can irritate your stomach and have a bitter taste.
I began by brewing a cup of their Dark as Night (French Roast) from pre-ground beans. I generally grind my own. I was pleasantly surprised how delicious the coffee was and how different my stomach felt after my second, morning brew cup.
I sampled their other varieties (Born To Be Mild, Stuck In The Middle, Heart of Bold, You've Got a Blend) liking the Dark as Night best. If you ever have an "acid" stomach after drinking coffee, I do recommend giving this a try.
You can purchase the coffee in various flavors at  
trucup.com, 
either ground or whole bean for $14.95 for 14oz and $48.95 for 48 single serves. It is also available on Amazon.