Loving John Fraser's other restaurants, especially Michelin-starred Nix, I had to sample his newest one on the ninth floor of the Times Square Edition hotel. The Terrace is a casual restaurant with super-friendly staff, especially their beverage director Maria, who I met while waiting for the restaurant to open for the evening.
I arrived early from a lecture at the Society for Ethical Culture and sat in the lounge reading "White Houses," for one of my book groups while waiting for my friend's arrival. Maria — who I learned hailed from their Miami location — offered me some rosè bubbly (Domaine Bousquet, Mendoza, Argentina) to sip while I sat there.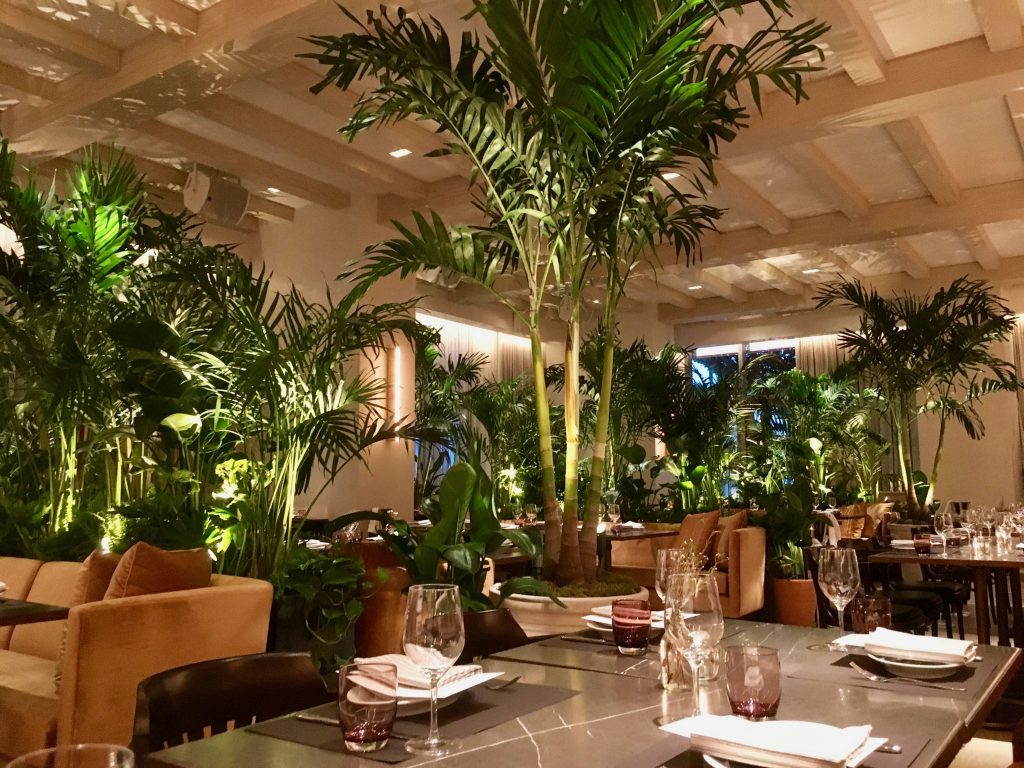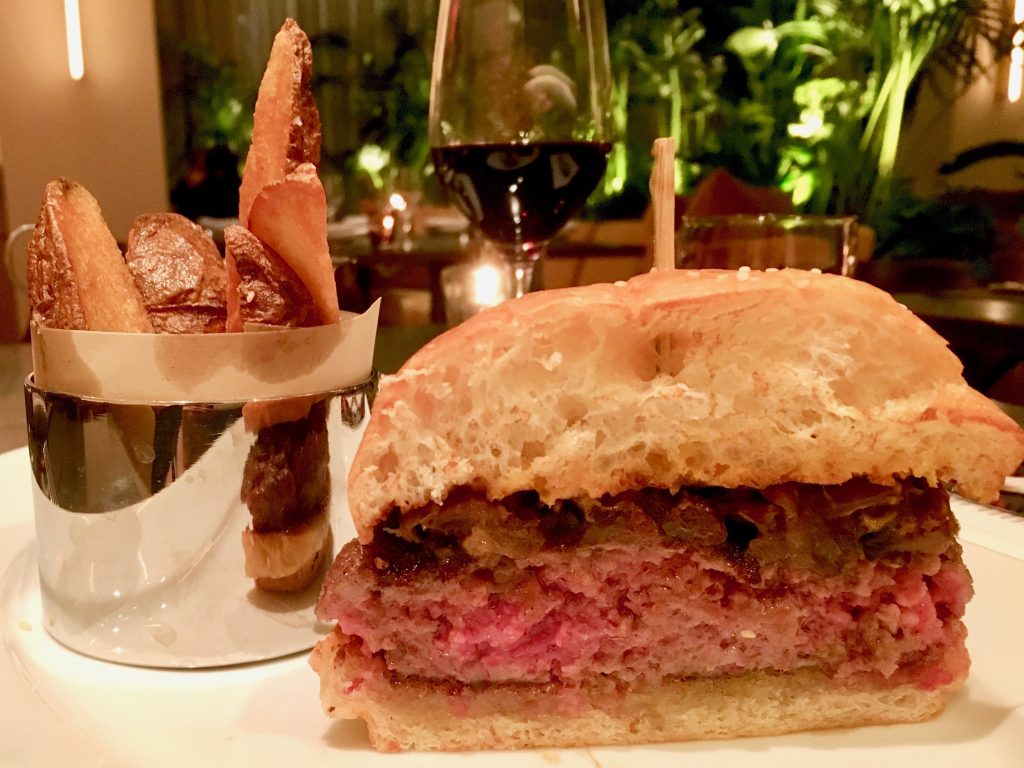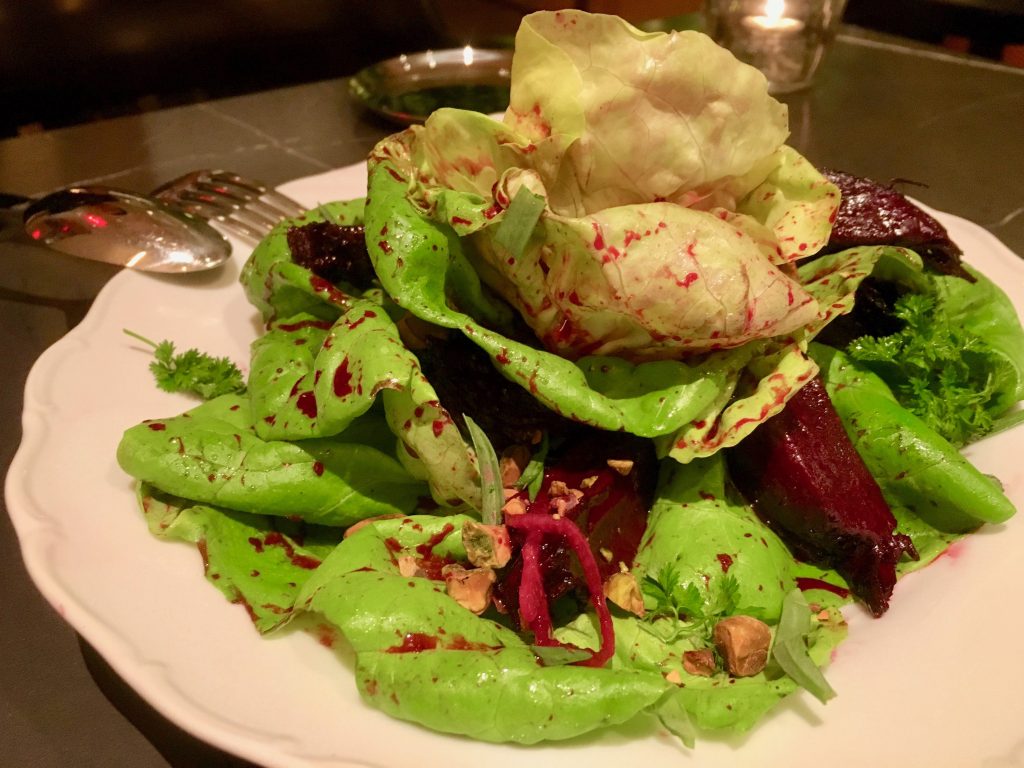 My friend and I didn't have much time for dinner, as we were heading to see Superhero on West 43, so we shared a salad and a burger. We liked both the nicely dressed tie-dye salad ($14) with bibb lettuce, beets and crumbled goat cheese and their Billboard burger with Pat Lafrieda beef topped with caramelized onions and served with steak fries and aioli.
We then hightailed it over to the theatre, to see this fun musical. For a complete review, click here.
Don't miss Superhero, and don't miss The Terrace. I know I'll head back to sample lots of the more classical John Fraser veggie-centric items. I will go in spring when the Outdoor Gardens are open.
The Terrace at The EDITION and Outdoor Gardens
701 7th Ave (West 47th street between 6th and 7th Avenues)
New York, NY 10036
212-398-7017