Decided to meet a friend for a quick bite at Tacombi on Bleeker Street, a 4-minute walk from the Minetta Lane Theatre where  Tony Award-winner Billy Crudup stars in Harry Clarke, a one-man show that has been described as "a sexually charged and wickedly funny thriller." For a full review of the show, click here.
I've eaten at the Tacombi in my hood a few times; it's where I've had one of the best versions of huevos rancheros. This smaller version of that place offers a very limited menu that's served so quickly – it's like fast food.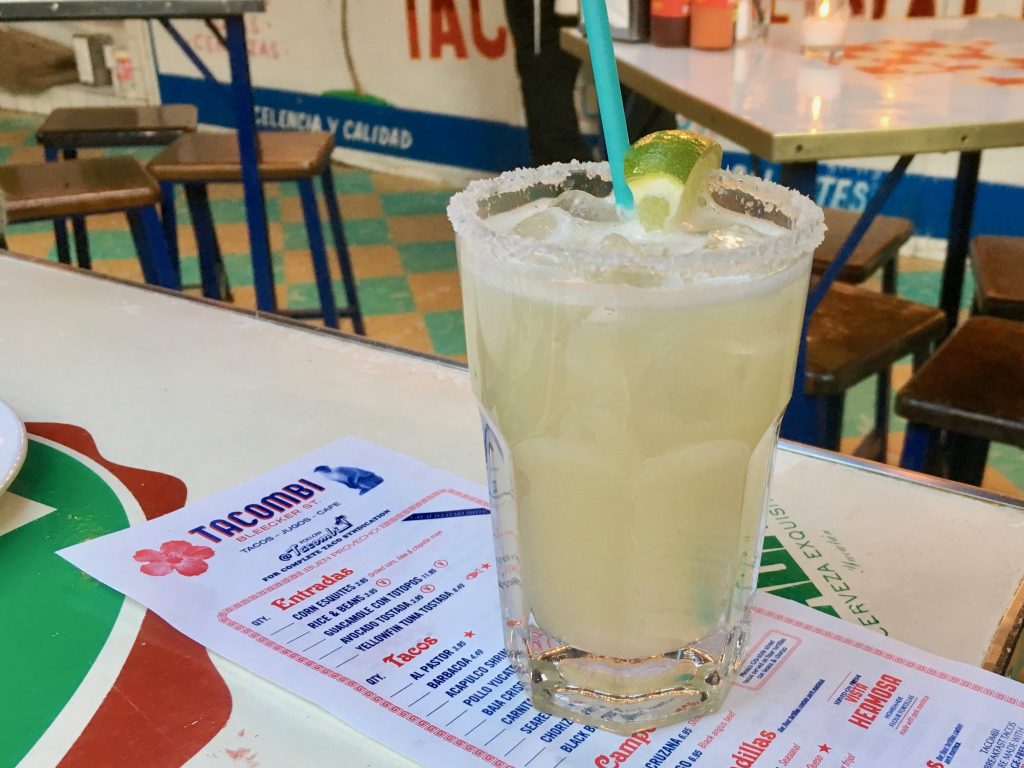 My friend loved the blend of freshly pressed papaya, carrots, pineapple and orange ($6.95), while I tried their mediocre margarita made not with tequila, but with agave wine and fresh lime juice ($12). I don't recommend.
I do recommend any of their tacos: the spicy al pastor, carnitas ($3.95) or the Baja crispy fried fish ($5.95) served on a small soft tortilla; the avocado tostada ($3.95) on a crisp taco or the shrimp, pork and black bean veracruzana campechanos on a flour tortilla ($6.95).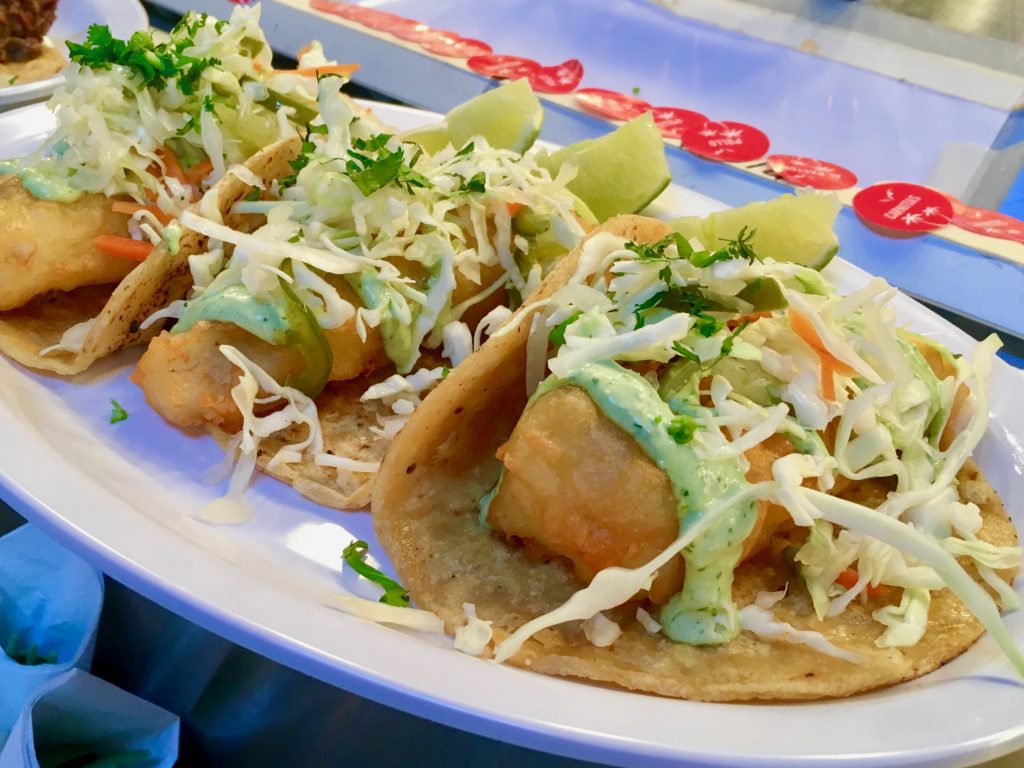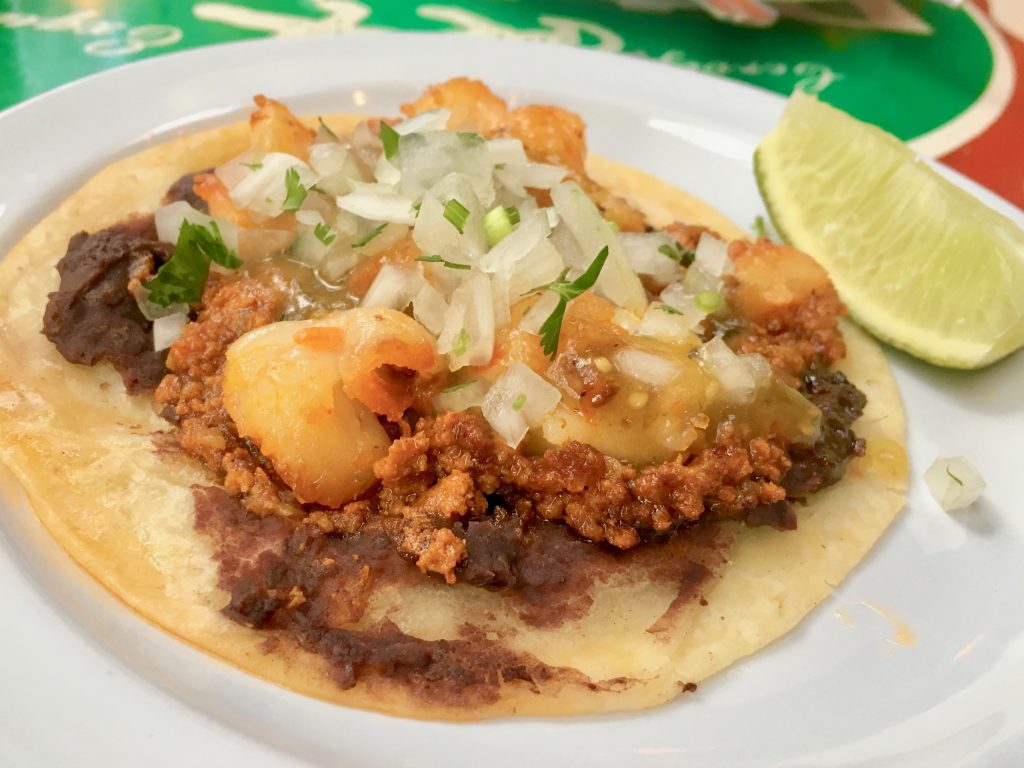 A good place to stop for a very quick bite.
Tacombi
West Village
255 Bleecker Street
New York, NY 10014
(646) 964-5984